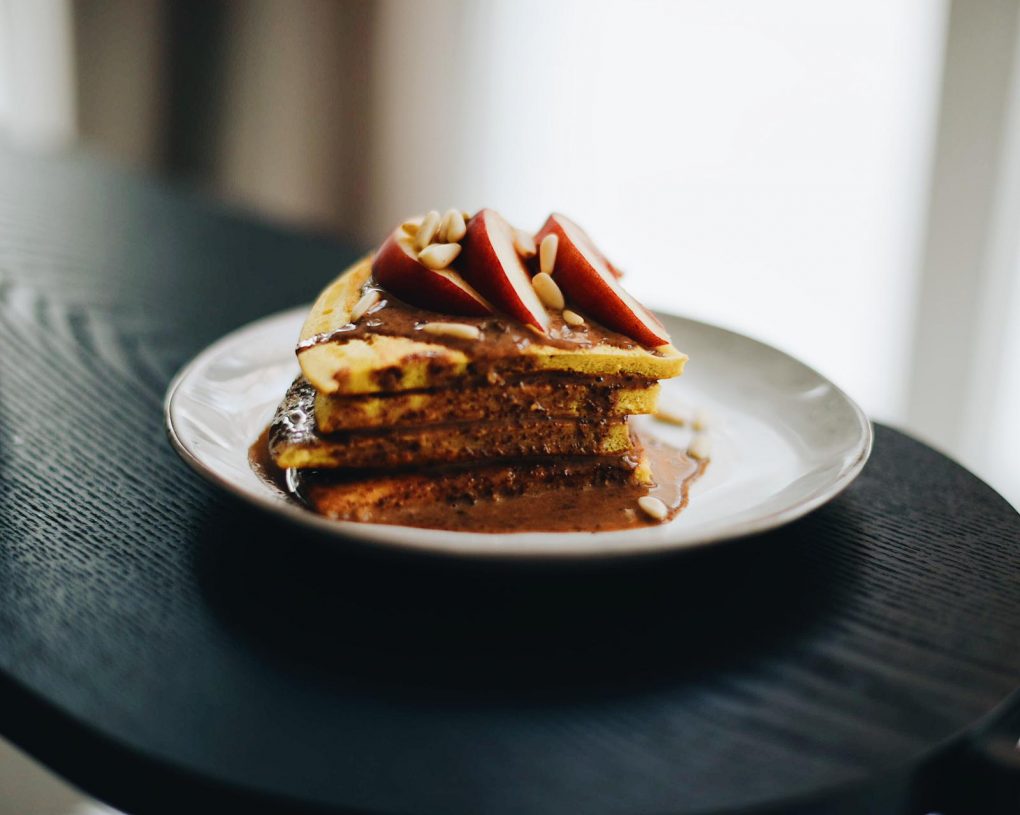 Chocolate Layer Omelet with Filling
Don't you think that starting your day with delicious and healthy breakfast improves your outlook for the rest of the day? That's exactly what I think. What's more, this recipe is sure to boost your immunity. 
The basis of any omelet are eggs and I would like to devote this post to them. They are a source of: phosphorus, iron, calcium, potassium, magnesium, selenium, vitamins A, D, E, K, B12, folic acid and omega-3 acids as well as wholesome protein.
Eating one egg already provides almost a quarter of the daily demand for selenium. Along with other vitamins and minerals, it is a base for the proper functioning of the immune system.
If you focus on providing the necessary and valuable ingredients every day, your body will thank you with health and well-being. The ingredients contained in the food you eat have the potential to support the regeneration of the body, are responsible for its structure and the proper conduct of all kinds of processes necessary for life. As I have written many times, the basis of a healthy diet is the least processed food. Sugar and trans fats contained in ready-made food have  the opposite effect. There is no perfect nutrition regimen that will ensure everyone's health. A healthy diet is one that will provide you with the right amount of calories, macro and micronutrients adequate to your age, physiological condition, and physical activity. If you need help in balancing your diet, visit my application Diet&Training by Ann. 
Preparation:
I blended all the ingredients, poured the mixture into the pan and fried on both sides with the lid on. When ready, I cut the omelet into four pieces, spread it with my fav chocolate spread, and topped it off with some fruit and pine nuts.