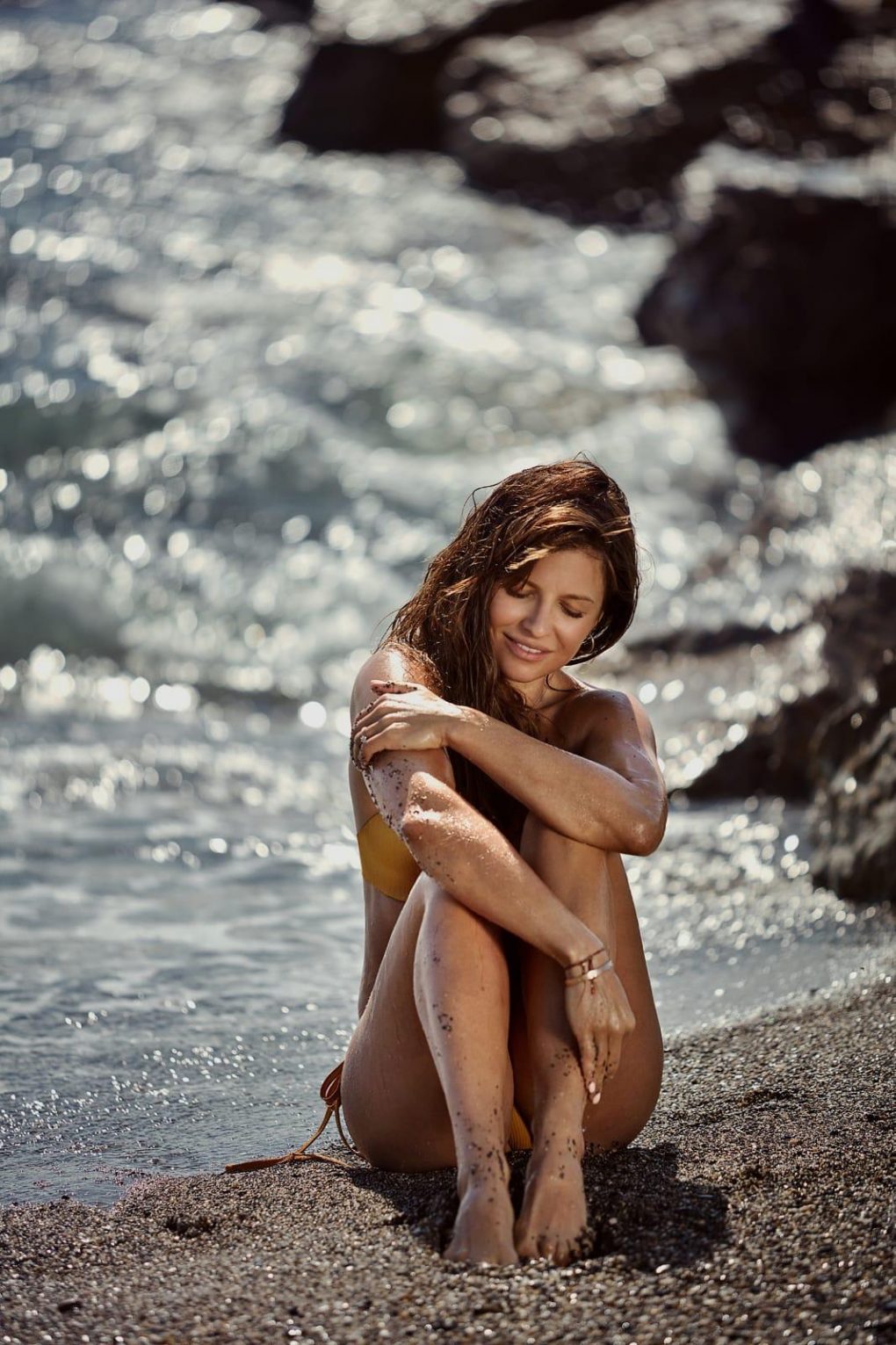 Natural Treatments to Get Rid of Cellulite
The fight against cellulite is not easy, and the effects will never be visible overnight. But if you take care of it on a regular basis, you will eventually achieve long-term effects. It is obvious that the most important things in the fight against orange-peel skin are a healthy diet and exercise. Still, I have some great ideas for home remedies to intensify our efforts on the way to a beautiful body.
Coffee Scrub
One of the easiest home treatments which is, thanks to the caffeine it contains, a basis for an effective anti-cellulite care. You can make the product at home by yourself. Just take half a cup of ground coffee beans, combine them with ⅓ cup of brown sugar and a few tablespoons of coconut oil until you get a thick paste. You can add a bit of your favorite shower gel before application to make it easier to wash down. Massage the scrub into your skin with circular movements on the parts of the body with cellulite, then rinse it with warm water.  If you don't need such an intensive body scrub, it is also a good idea to combine coffee with a moisturizing body lotion and a few drops of cinnamon oil (if you're not allergic to it) – the texture will be more creamy and lighter.
Why is coffee scrub so often recommended? Caffeine dilates blood vessels. In addition, massaging the skin increases microcirculation and enhances the effects.
Caffeine Body Mask
Treatments that are more time-consuming than the scrub but just as effective are the so-called body wraps. They are used in professional spas.
Combine 4 tablespoons of finely ground coffee with 5 tablespoons of any oil (e.g. olive oil), one tablespoon of cinnamon and one tablespoon of freshly grated ginger. Apply the mask on areas with orange-peel skin and then wrap around with cling film. Take the wrap off after 20 minutes and wash your body in the shower.
WARNING! People who are allergic to ginger or cinnamon should skip these ingredients.
Dry/wet body brushing
Body brushing is a perfect way to quickly increase microcirculation  and natural detox in the skin. Dry brushing is designed to stimulate blood circulation and oxygenate the body. The effects of this natural method are often seen after a week of regular use. Brushing the body is not a relaxing kind of massage and not everyone feels comfortable during the procedure but the effects are worthwhile. After a few treatments the skin gets used to the stimulus.
The method is important! Body massage should be carried out with circular movements, leading the brush from the bottom of the body (from the legs) up – in accordance with the natural flow of lymph in our body. Special attention should be paid to the massage around the thighs, buttocks and abdomen. People who are afraid of brushes may begin with scrub gloves. An alternative to dry brushing is wet brushing. It is definitely milder, but in this treatment you need a brush that can be used in the shower.
Cold shower
Easy! It's not about taking a bath in freezing cold water. One of the easiest ways to fight orange peels is to direct the stream of cold water to the areas affected by cellulite. Low water temperature combined with its high pressure acts like a water whip and improves blood circulation, thus contributing to the reduction of cellulite.
Drinking water
And I really mean drinking water on a regular basis. These days it is definitely easier thanks to various types of apps that remind you to drink at regular intervals. I mean clean water – forget about black tea or coffee with milk. Unfortunately, these drinks have a dehydrating effect. If you drink water regularly (up to 3 liters a day), your body gets used to its constant presence and stops retaining it. Edema and swelling disappear and the flow of fluids improves, which has a positive effect on the reduction of cellulite. You should definitely cut out fizzy drinks or juice containing large amounts of sugars. Instead, reach for a bottle of flavored water that you can easily prepare yourself at home – water with lemon juice works best.
Home endermologie
Endermologie is one of the most popular anti-cellulite treatments. It is usually performed in professional beauty salons but you can try to do an easier version at home. First you need to purchase a rubber cup (also called a Chinese bubble) and any body oil (preferably with anti-cellulite properties). You put the oil on the area you want to treat, then suck the skin with the cup and move from the bottom upwards several times or to the side (it's easier for the stomach area). Chinese cupping massage breaks down the subcutaneous fat tissue, which visually gives the effect of smoothing the skin and reducing its lumpiness.
WARNING! Endermologie with cups is not recommended for people who have problems with the circulatory system (varicose veins, fragility of blood vessels such as the so-called spider veins).