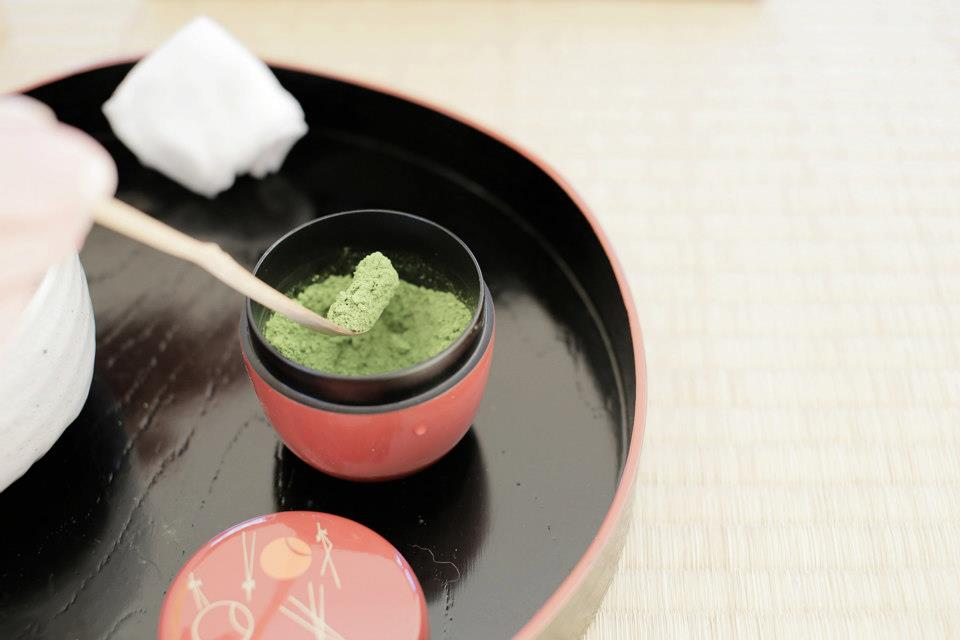 The healthiest in the world Matcha tea!
For a few days I am trying the healthiest kind of green tea in the world, Japanese, powder tea called Matcha.
For me … THE BOMB!
During a weekly "therapy" I felt that I was more alert than after a coffee 🙂
A few days ago I felt a bit weak, a slight cold … after drinking the tea, I felt like a new born 🙂
Additionally, I can always have Matcha with me, because it is in a small package in the form of a powder.
The flavor is very intense, but after drinking some, it tastes really good 🙂 matter of habit.
Matcha is produced from the leaves of shrubs specially shade with mats, so that you have more chlorophyll. This plant is cultivated in a unique way, carefully harvested, dried, grounded into a fine powder.
What is different from the usual green tea?
The entire content of the product is submerged in water, without bags, accessories. Most important is that it has 10 times more antioxidants than a normal tea.
It is one of the healthiest tea in the world-has no equal.
Properties of Matcha tea:
Contains many vitamins and minerals, such as fiber, catechins (antioxidants), caffeine, L-theaniny, beta carotene, zinc, potassium, calcium, sodium, iron, vitamins of group B, A, E and C.
Supports weight loss. It speeds up the metabolism and fat burning. Recent study experts even suggested that Matcha can help you burn calories four times faster.
I read that some of the studies have shown, that exercising after drinking Matcha increase even by 25% fat burning.
Works antiviral and antifungal
Slows the aging process (the longest living people in the world are Japanese)
Prevents Cancer
Reduces levels of "bad" cholesterol
Helps prevent heart attacks
Reduces pressure level
Removes toxins from the body
It relaxes our body
Regulates the digestive processes
Adds ENERGY!!! Strengthens the immune system
It has antioxidants that remove free radicals
Additionally, it has more antioxidants:
6.2 times more than goji berries
7 times more than in dark chocolate
17 times more than in the wild berries
60.5 more than in spinach
The ceremony of preparing tea in Japan is a very important aspect.
It is a celebration of hospitality, common experience and attempt to implement the ideals of the Japanese art of tea: harmony, respect, purity and tranquility.
This "climate" is close to my heart 🙂
Personally, I have an opportunity to enjoy a unique place in Poland, where Nashional Polish karate team trains – the Centre of Japanese Martial Arts and Sports "Dojo – Stara Wies"
www.dojostarawies.com. This is a place where sports duties, like training is not all that we do. We also have the possibility to rest, spend time in health pavilions and in the place reserved aspecially for drinking Japanese tea.
BUT …
The one big minus is a PRICE! It is very high.
You can buy it in health food stores. I recommend organic Matcha, because it is produced without chemical fertilizers, herbicides and pesticides.
http://sklep.freshandgreen.pl/pl/p/Matcha-Izumi-30-gw-puszce-PROMOCJA-/82
A spoon of tea add to water at 70/80 Celsius degrees (just set aside boiling water for a few minutes), then stir it vigorously for about 30 seconds.
Zdj. Witold Kwieciński