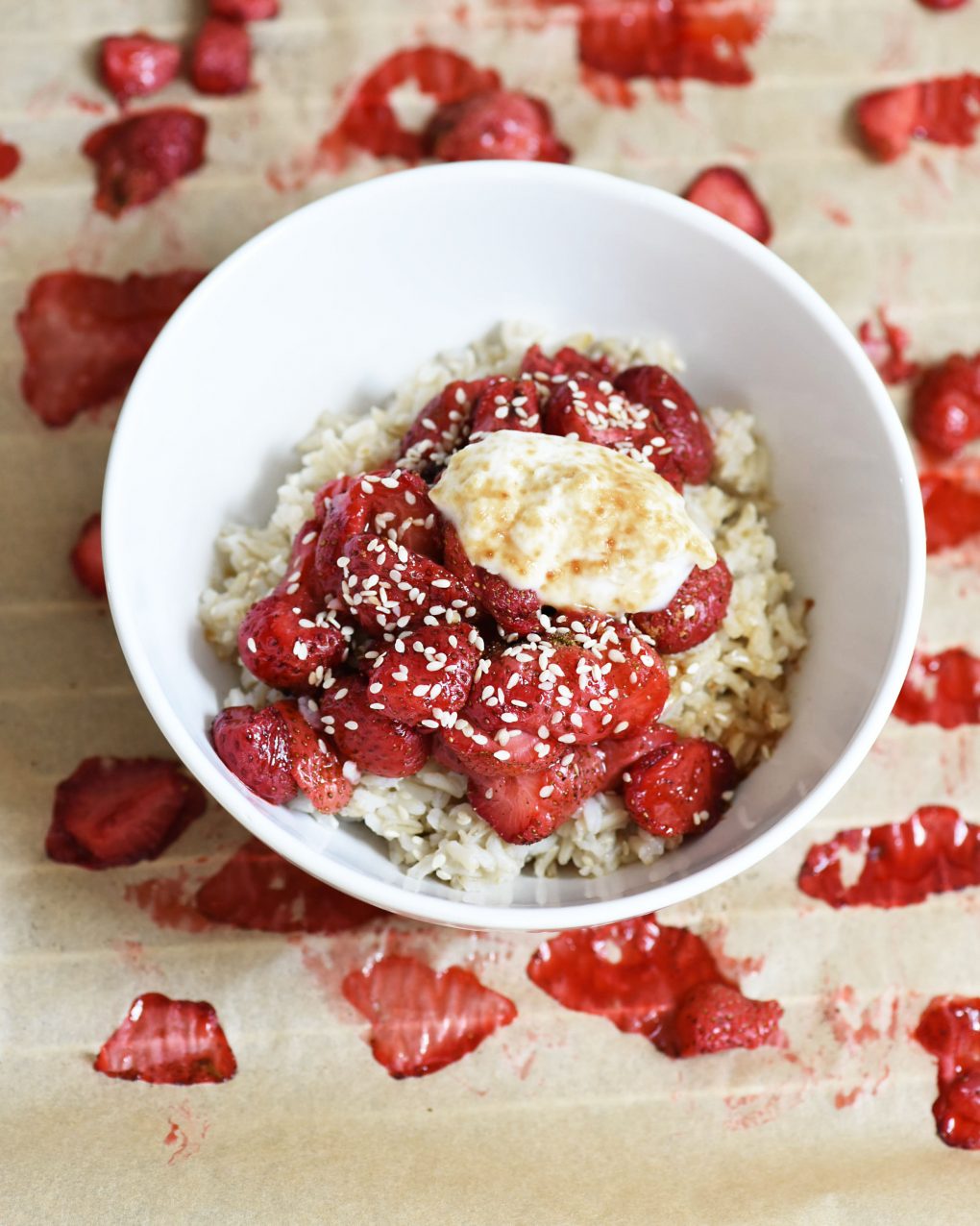 Baked strawberry with sesame and rice
Long awaited by many people … our Polish delicious strawberries have already made it to the market 🙂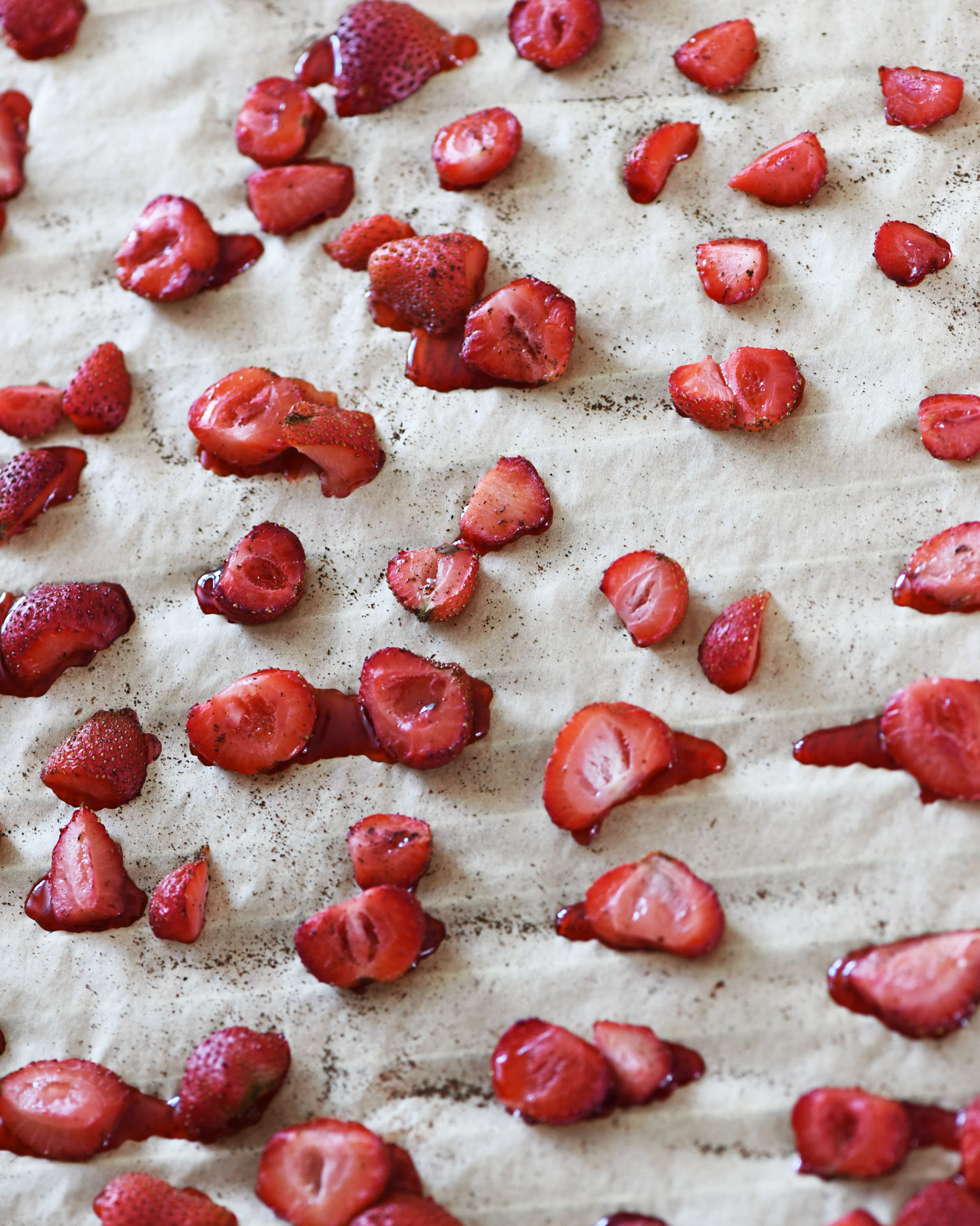 Strawberries are the fruits announcing upcoming summer, invariably associated with the beginning of June. As for the beneficial properties of strawberries, it is characterized by high content of vitamin C. They are also an excellent source of B vitamins, including folate, especially recommended for pregnant women. In their composition we also find: provitamin A, vitamin K, potassium, magnesium, phosphorus, calcium and manganese. For: energy metabolism of the body, bone health, correct course of blood coagulation and support the work of the nervous system.
Let's use the season to the limit and enjoy the taste by composing different dishes and delicacies
 And my proposal for today, for example, for your the second breakfast ..;)
Baked strawberries with sesame and rice
Preparations:
Cook the rice  in water or vegetable milk – if someone likes it, coconut milk adds a delicate taste. Then bake strawberries  sprinkled with vanilla in 150 degrees for about 10 minutes.
Add coconut oil and sugar to the cooked rice, mix everything.
Place the rice and strawberries in a bowl, sprinkle with sesame. In addition (optional) you can add  coconut yogurt.