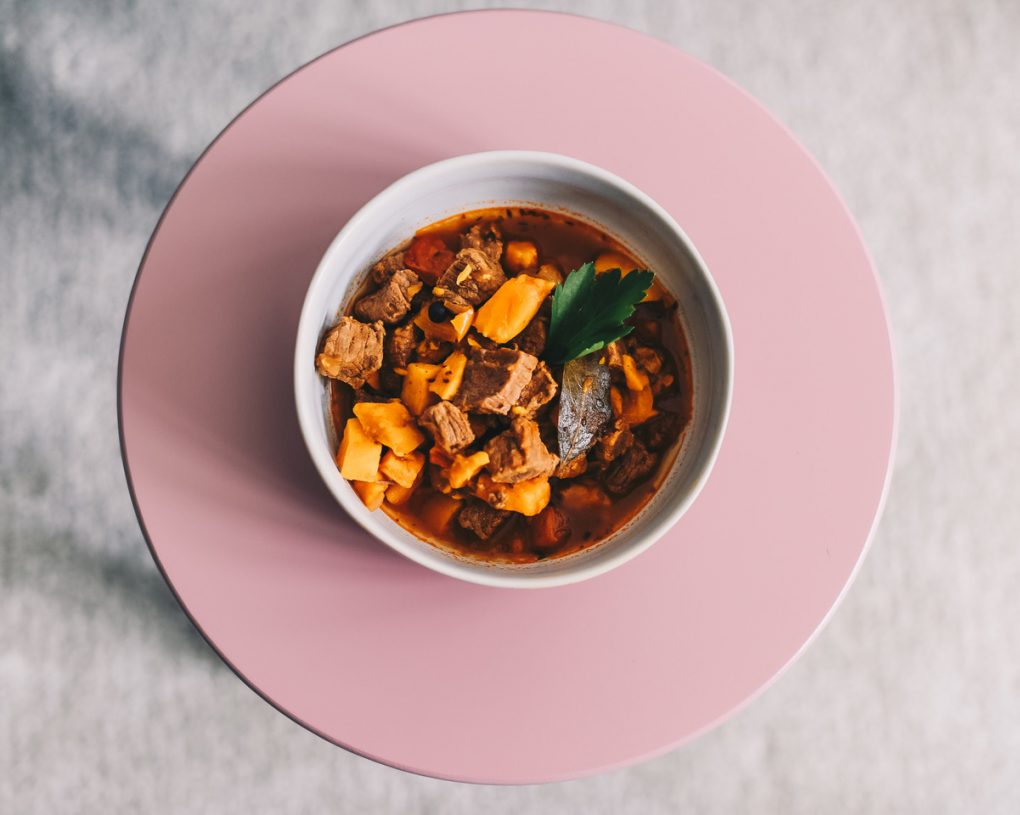 Hello! Are you ready for a new recipe from the BOOST YOUR HEALTH series? Meat plays the main part today. Men will probably be overjoyed. Beef and sweet potato stew is a rich, balanced meal with no gluten or dairy. You don't eat meat? No problem! You can replace the meat woth tofu – there's something for everyone.
Meat is mainly associated with full-value protein and iron. Today I would like to introduce you to its next advantage, which is the high content of zinc. How does this apply to immunity? Its appropriate level supports the work of the thymus, which is an organ of the immune system and is used for the production of antibodies, which directly affects the good immunity of your body. It is worth taking care of the regular supply of good sources of this element. Studies show that zinc deficiency directly translates into a decrease in lymph tissue as well as a disruption of the mechanisms of the primary and secondary immune response. Speaking in a less scientific language – this means that when the level of zinc in the cells is too low, it blocks the efficient work of antibodies during infection, i.e. your body does not fully use its defense potential. Remember that what you eat has a direct impact on your well-being and health! Every product matters.
Preparation:
I heated the frying pan with ghee and fried chopped onion in it. Then I seasoned the meat (it can be ground), added it to the onion, covered wth stock and stirred in cut vegetables. I cooked everything with the lod on and in the meantime added the lemon juice (you can use lime). I stirred the stew from time to time and cooked over medium heat until the meat was tender. I sprinkled the dish with basil, sprouts and cashews before serving.