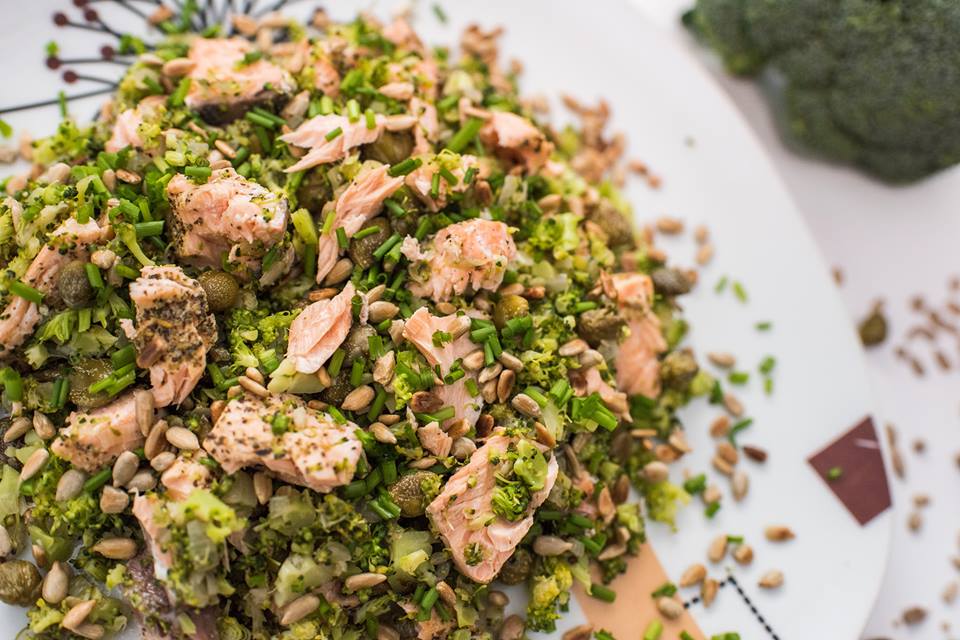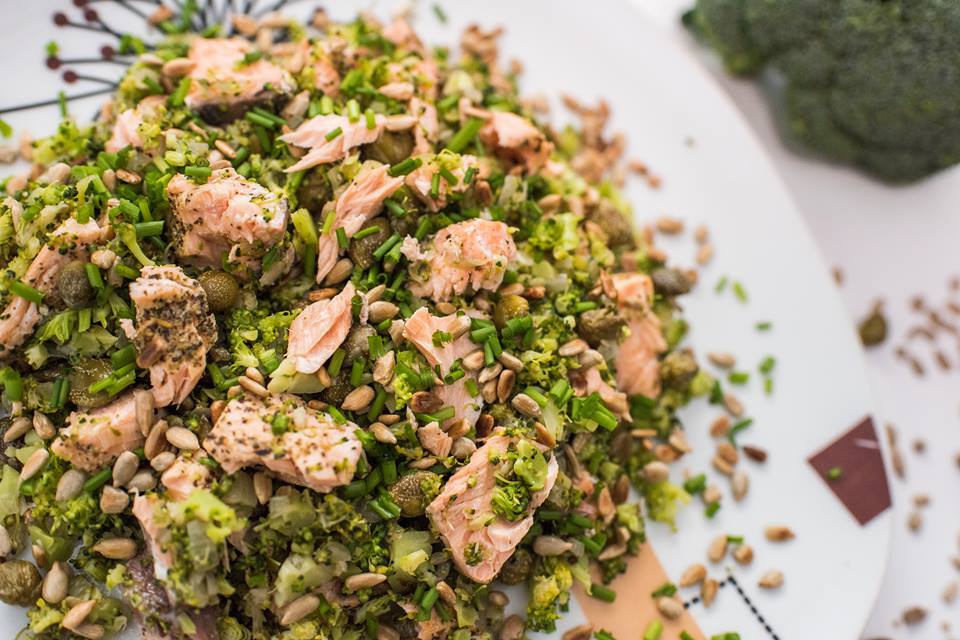 Broccoli
These green cauliflower cousins ​​enrich the dishes with  unique taste and they contain a wealth of valuable nutritional and health benefits. Due to the strong antioxidant content of sulforate, they exhibit anti-tumor properties and they help to protect against gastric ulcers. Besides, it is a good source of potassium, iron, calcium or magnesium and vitamins of group B, vitamin A and folic acid.
In case of problems with thyroid hormone, however, it should be noted that broccoli, in particular those undercooked, lower its activity.
Preparations:
Thoroughly wash the broccoli, then chopped it finely (you can also crush it,using food processor). Chop onion, and  squeezed garlic. Pour olive oil into the pan and add garlic and onion. Let it simmer and added broccoli and capers with spices and fry for about 5-6 minutes. In the meantime season the salmon and place it in a steamer and cook for about 20 minutes. Cut into pieces and add it to the broccoli rice. Then chop finely chives and sunflower seeds, fry for about 5 minutes in a dry pan and sprinkle on top of the dish.