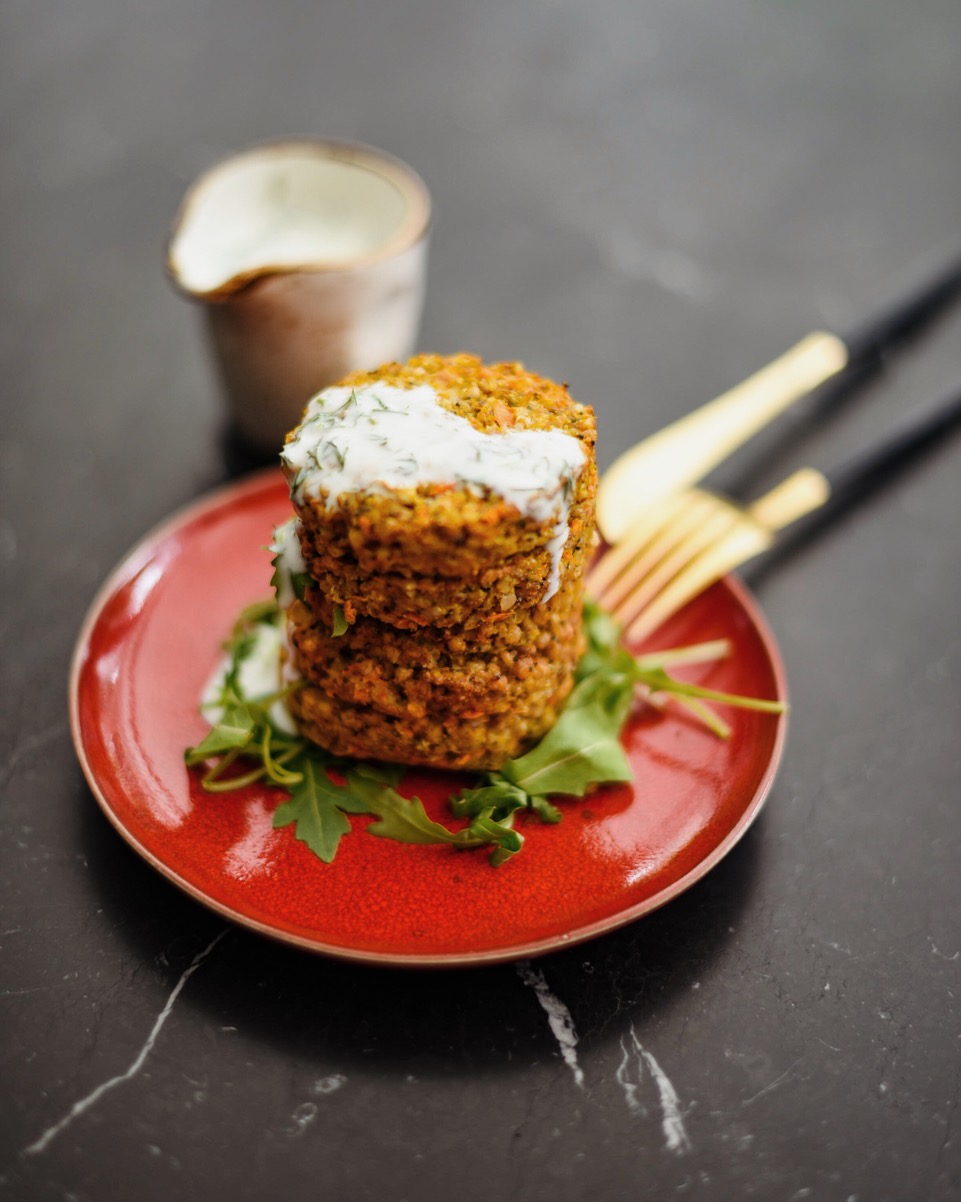 How about veggie burgers? Personally, I think it's a great option to add some variety to your everyday menu 🙂 Buckwheat groats has often appeared in my lunch recipes. And it seems obvious as it's so healthy and tasty. What's more, it is gluten-free, it has a low glycemic index and is rich in B vitamins, zinc, iron, and even iodine. I hope that's a good enough reason to convince you to check out my burgers 🙂 Enjoy!
Preparation: 
I rinsed the buckwheat groats, cooked it according to the recipe on the packaging, and then let it cool. I washed, peeled, and grated the carrots. Next, I combined the groats, carrots, yeast flakes, ground flaxseed, poppy seeds, pressed garlic, and flour. I melted the oil and mixed it in together with spices. I formed burgers and put them on a baking tray lined with baking paper. I roasted them for about 15 minutes at 200 ° C, turned them upside down and again roasted for 15 minutes.
I chopped the dill and mixed it with the other ingredients for the sauce. I poured it over the burgers.