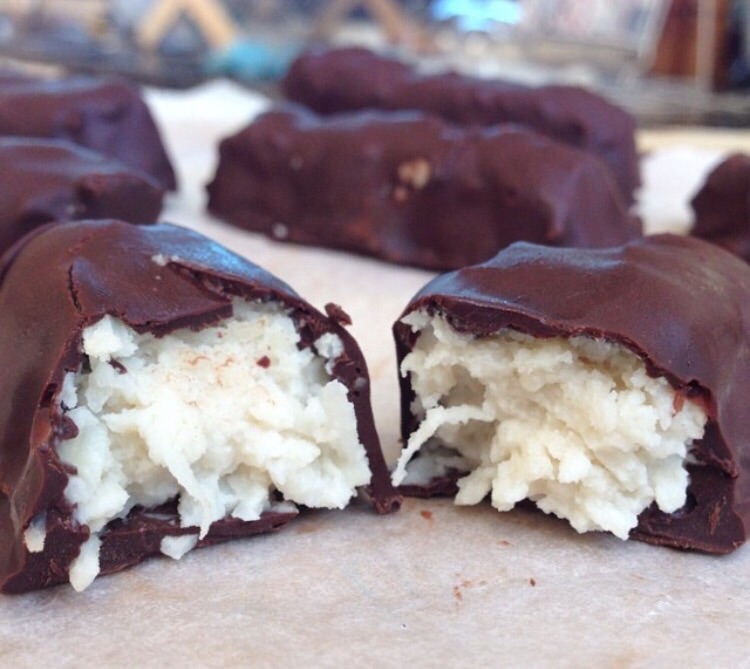 Coconut, blue sky, the sun on your face and gourmet chocolate … 🙂 sounds like Bounty. Of course, in my healthy, homemade version.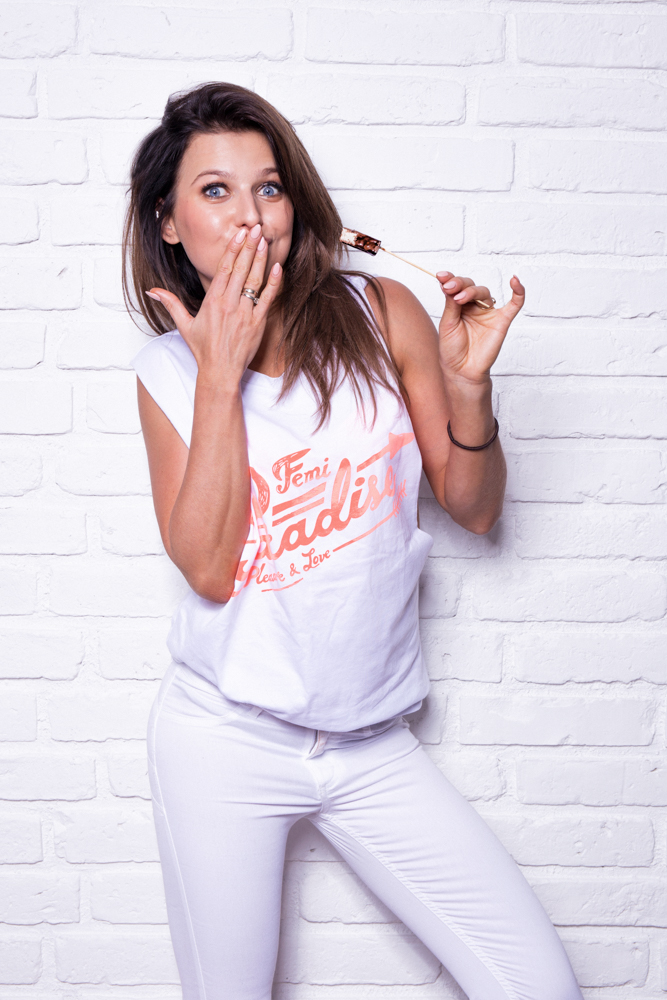 Do you want to move for a moment to paradise land of this delicacy? 🙂 Get all the ingredients and lets start! I promise that the recipe is very easy;)
Homemade Bounty
Preparation:
Melt the coconut milk and oil in a pot over low heat. Add coconut flakes, vanilla, honey and mix it. Move  the mass to the baking tray, and place it in the fridge for an hour. When It will be hard, form bars or balls.
In a separate pot, prepare the chocolate glaze. Melt the oil, cocoa powder and honey.
Place the ready bars on a paper and pour it over with chocolate. Place it in the fridge.
I said it would be easy:)