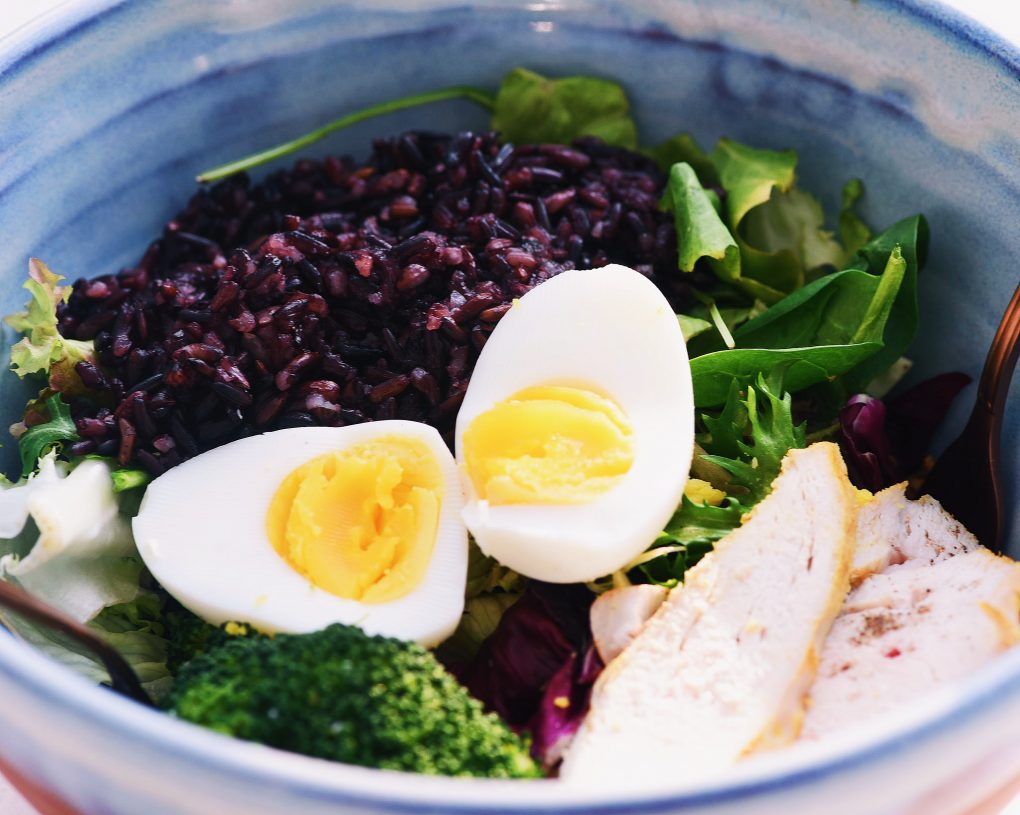 It doesn't matter if you're at school, at work or travelling, you should never forget about a healthy, balanced meal. Today I've prepared a recipe for a lunchbox bowl with black rice. It's a delicious and satisfying meal, a perfect solution for those on the run.
Black rice, just like brown rice, is not shelled and as a result it's a good source fiber, B vitamins and lots of minerals (eg zinc, magnesium). What is more, black rice has more athocyanins which are beneficial for our eyesight, circulatory system and memory. Thanks to the anthocyanin content, the color of black rice changes to purple after cooking.
Preparation:
I washed the turkey breast thoroughly, sprinkled it with salt, pepper, sweet paprika. Then I put it on a baking tin lined with baking paper and topped it with ghee. I folded the paper and roast the meat for about 25 minutes at  180°C. After that I cut it into thin slices. I cooked the rice following the recipe on the packaging (cooking time is about 30 minutes). I cooked the egg until it was half-boiled. I put the lettuce and the rice into a bowl. Next, I combined the ingredients for the dressing. I placed the egg and the turkey in the bowl and sprinkled it all with the dressing.