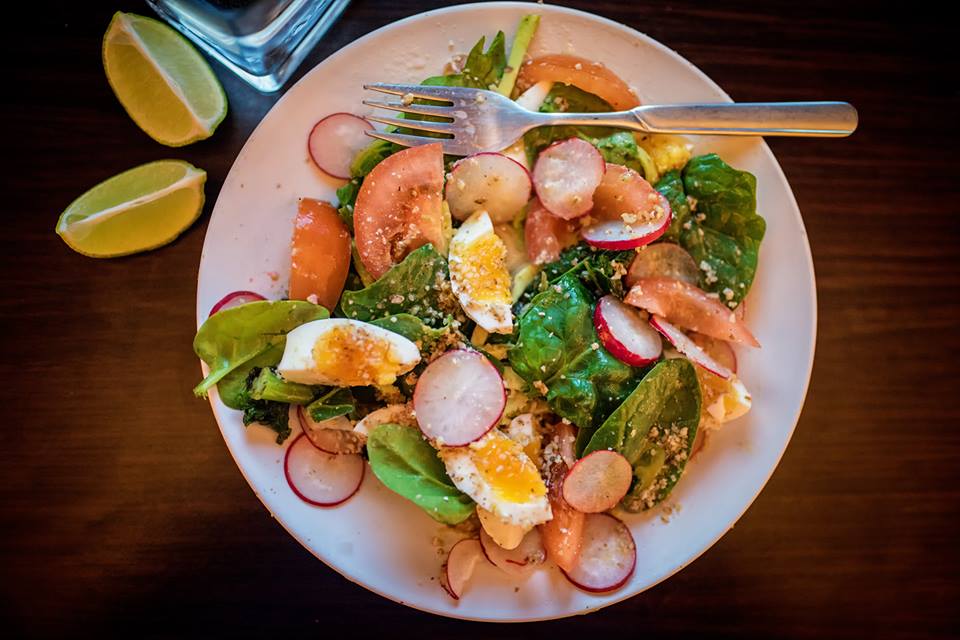 EGG AND RADISH SPRING SALAD
It's still just the beginning of spring, but nothing is impossible to a willing mind. It's not difficult to prepare a bit hot yet interesting salad from what's available in groceries.
I strongly encourage you to prepare salads as you're able to show off your talents then – it concerns both salad itself as well as the sauce. Let's do it! 🙂
Clean kale carefully, fray it then add spinach (also cleaned). Boil your eggs hard, part them into quarters and slice radishes. Also, slice tomato and mix all of the ingredients. Take the rest of the ingredients and prepare sauce. You can replace coconut oil with olive oil, linseed oil or hemp oil.