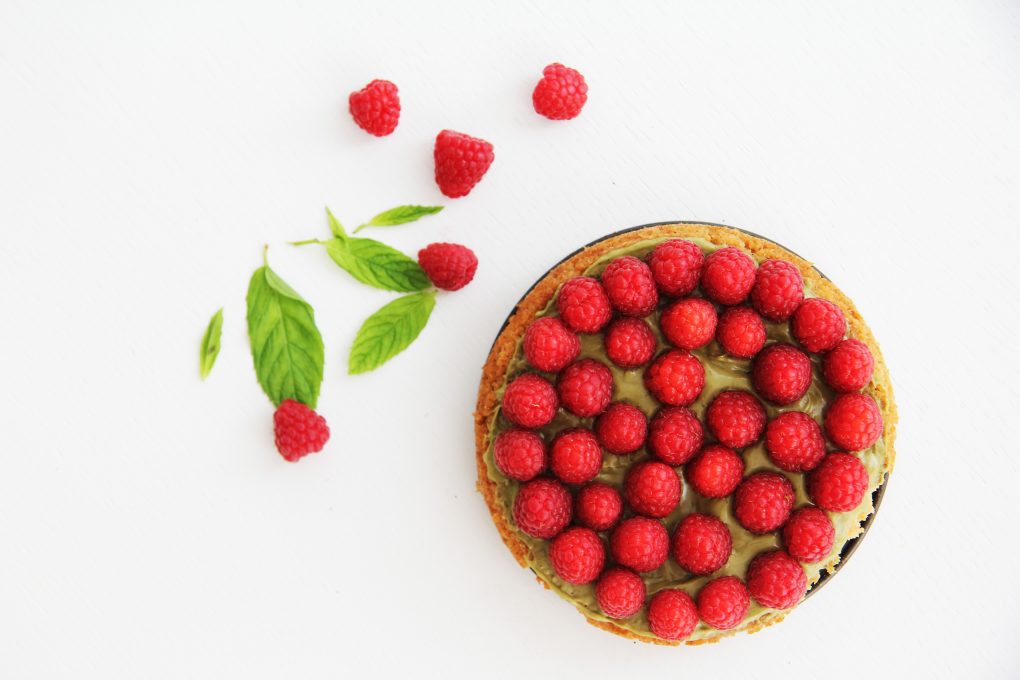 Spring millet 'cheesecake' with yummy mousse and raspberries
I adore millet groats. It is tasty, healthy, doesn't have to be cooked long, and what is especially important for me – it doesn't contain gluten. Today I used it to make a 'cheesecake' in a gluten- and lactose- free version. The cake takes little time to prepare and what is more, it's healthy and delicious. You must try it!
PREPARATION:
I rinsed the millet under running water and put into a boiling water. I added 400 ml of coconut milk and cooked till soft. I left it cool down and then I added lemon juice, sugar, coconut flakes, flour, vanilla essence and thick part of coconut milk. I blended all the ingredients until smooth. I brushed the round cake tin with butter and transfer the mass there. In baked it in the preheated oven at 180 degrees for 50- 55 minutes. Soak the dates in hot water and remove the seeds. I blended avocado and  dates with water, then I spread the mousse on cooled cake. I decorated the cake with fruits and sprinkled with sugar and coconut flakes.