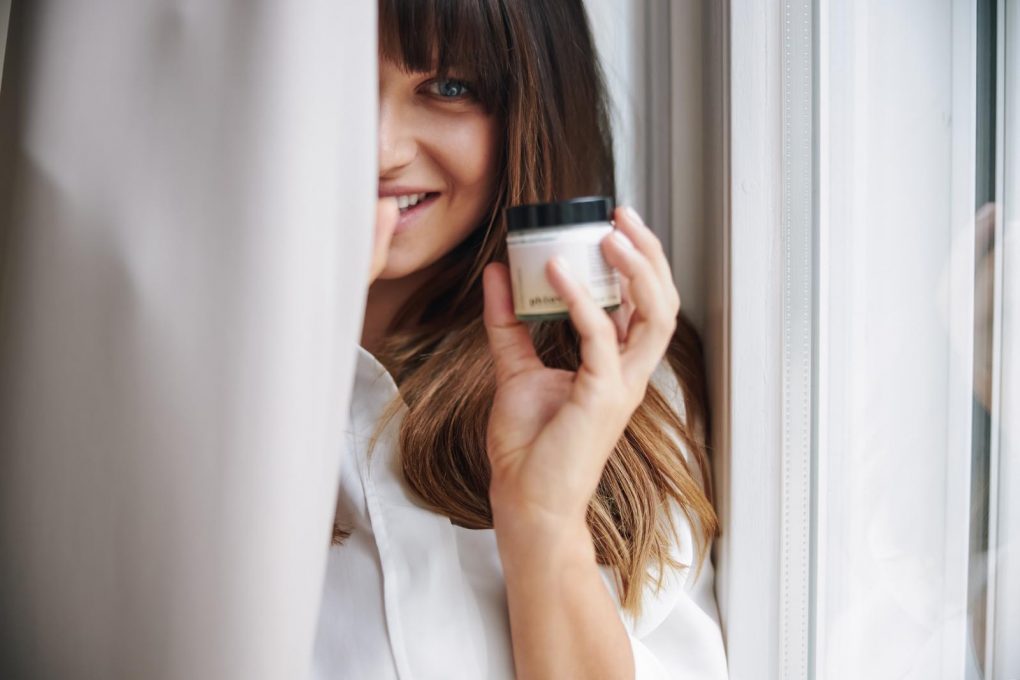 How to Take Proper Care of Couperose Skin?
Red spots, numerous spider veins on your skin, and frequent irritation mean that taking care of couperose skin can be a real challenge! Extremely delicate and sensitive to external factors, it requires an appropriate approach and extremely well thought-out care. Luckily, at PHLOV we know how to provide it!
Couperose skin – the features 
At the beginning I would like to emphasize that couperose skin is not a skin disease, but its type. Inappropriate care, however, can lead to chronic skin conditions such as rosacea, which often occurs in adults. Couperose skin owes its name primarily to the shallowly located capillaries and the so-called telangiectasia, or their excessive expansion. However, it is not aesthetic issues that are the biggest problem here. This type of skin is also characterized by a very thin skin, which violently and excessively reacts to changing environmental factors. It is particularly strongly affected by UV radiation, smog, frost, wind, and excessive stress. Effect? Irritated skin, erythema, and dilated capillaries.
How to take care of couperose skin
In this case, it is not only important what we use to take care of the skin, but also the way we do it. To make this easier for you, I have prepared a short manual on how to take care of couperose skin. 🙂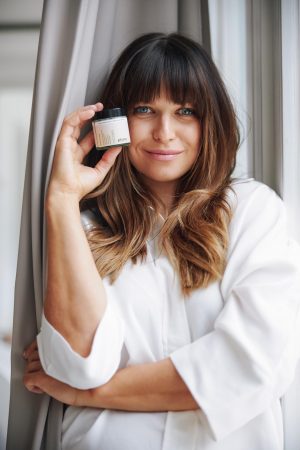 Stage 1. Cleansing couperose skin
Sensitive couperose skin doesn't like excessive rubbing or too invasive cosmetics. Such a combination in this case often leads to an exacerbation of symptoms. Therefore, it is better to put on effective but gentle care. It is provided by the ABSOLUTE PURE (NESS) Synbiotic Cleansing Foam from PHLOV. Perfect for both morning facial cleansing and evening make-up removal (in this case I recommend washing your face twice). The extremely delicate foam form is simply created to meet the needs of  such skin. The light consistency of the cosmetic means that we don't have to rub the face hard to cleanse it effectively.
What's more, ABSOLUTE PURE (NESS) contains an extract of pink pomelo, which is rich in hesperidin, a flavonoid that improves the strength and tone of the walls of blood vessels. In turn, the synbiotics (prebiotics and probiotics) contained in the product care for the balance of the bacterial microflora of the skin, which provides it with additional protection against external factors.
Stage 2. Proper toning 
Now it's time to tone your skin! Toning helps restore its natural pH and helps it better absorb active ingredients from cosmetics. At this stage, it is important to distinguish between its morning and evening version.
When you wake up, the MINERAL SHOT vitalizing toning mist will be perfect. Applied before the cream, it refreshes the skin and provides it with a proper dose of hydration, and thanks to bio-ferments of five minerals (zinc, magnesium, copper, iron and silicon), the mist supplements their deficiencies in the skin. This is especially important in the case of silicon, which affects, among others, the sealing of blood vessels.
For toning in evening care, I highly recommend you my OVERNIGHT BEAUTY TRICK micro-exfoliating night essence. It contains a complex of up to 10 substances with a mild exfoliating effect. These ingredients accelerate the renewal of epidermal cells and the skin becomes stronger and thicker with time, the vessels are less visible.
Stage 3. Nutrition – booster/serum
Couperose skin needs cosmetics that will provide it not only with nutrients, but also protection against adverse external factors. During the day, MOOD'FLUENCER liposomal rejuvenating booster will help do just that. Skin prone to irritation will love the phytoplankton it contains, which soothes redness and hyperactivity of the skin and harmonizes the composition of the microbiome. 
In the evening, it is worth putting on highly nutritious oil serum. Here you can choose between the FLOWER YOURSELF rejuvenating flower serum or the VERY SUPERBERRY biorevitalizing concentrate. In this case, the choice depends entirely on your preferences. Both products contain the same high concentration of the patented form of vitamin C. It is characterized by a high degree of skin penetration and high bioavailability and stability. Thanks to its sealing and strengthening effect, this ingredient is crucial in the care of this type of skin.
Stage 4. Nutrition – cream 
And now it's time for the icing on this beauty cake. Ultra-moisturizing SMART SPLASH adaptogenic cream is ideally suited to both morning and evening care rituals.
The complex of plant adaptogens contained in it is a huge ally of sensitive couperose skin. Thanks to it, it becomes less susceptible to adverse external factors, such as free radicals, smog and harmful screen blue light. In turn, a complex of 3 types of hyaluronic acids provides multilevel hydration, so important for this delicate and thin layer of the epidermis. In this case, it's the best choice ever.
But this is not the end! I have another recommendation for you! When we struggle with some major skin problem, we tend to forget about the delicate area of our eyes and eyelids. And that's where fatigue and hardships accumulate throughout the day. That is why it is worth taking care of this area and permanently include the EYE-DEAL LOOK cream in your daily care ritual. The smoothing biopeptides from Quinoa seeds contained in it will smooth out wrinkles and smooth the skin of the eyelids, and the energizing complex of plant taurine and carrageenan will give your look energy and lightness you need.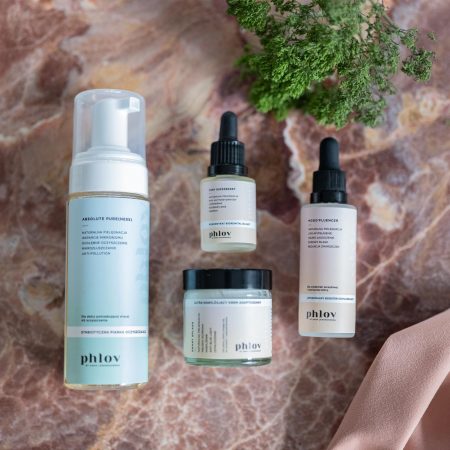 Care tailored to your needs
I hope I have cleared up at least some of the issues regarding couperouse skin care. Looking after it can be a challenge, but I assure you that with the right cosmetics this task is much easier and more enjoyable! It's crucial to choose the right allies for the fight 🙂 PHLOV cosmetics will be great in this role. Be sure to let me know how they help you in your daily care.
Remember all my cosmetics are available at www.phlov.com