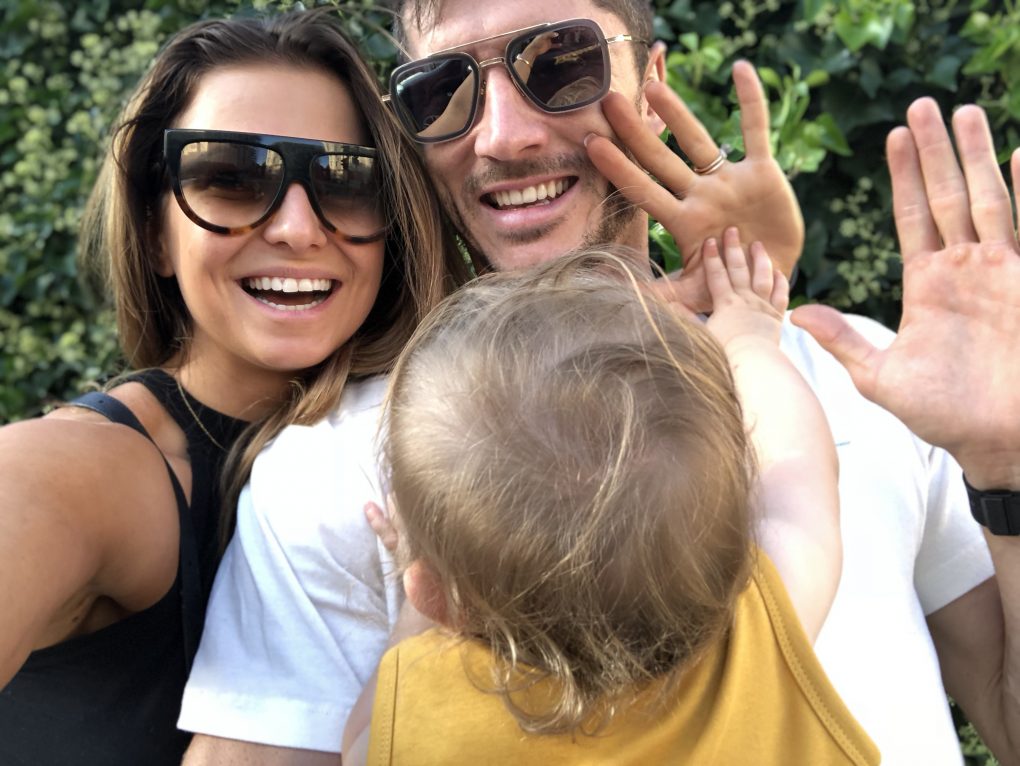 The Power of a Hug. What are its benefits?
Stay healthy and… give hugs!
Give a hug to your husband, wife, kids, mom, dad, grandparents, friends or colleagues 🙂 Hug your pets, too…
Hugging other people greatly influences our HEALTH.
Research confirms that hugging is crucial for our development, intelligence and health.
Being so close to another person reduces anxiety, stress, loneliness, and in return we get a boost in our self-confidence, self-esteem and self-acceptance.
The Recipe for Happiness
Physical contact through hugging amps up the production of happiness hormones! Prof. Jerzy Vetulani has highlighted on numerous occasions the fact that hugging leads to the secretion of oxytocin, as well as to the feelings of bliss and safety. This happens because stimulation of a large area of skin activates the pituitary gland.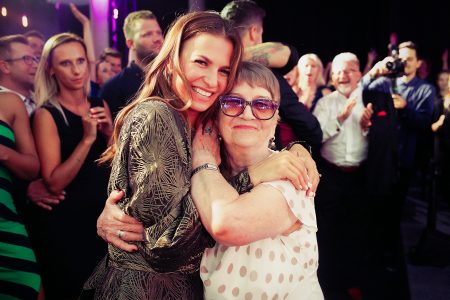 The Recipe for Stress
According to professor Sheldon Cohen of Carnegie Mellon Dietrich University, hugging is one of the best ways to deal with stress. It has been proven that 20 seconds of such closeness with another person is enough to lower stress hormone levels (cortisol).
The Recipe for a Cold
Professor Cohen claims that people who are lonely and can't depend on others more often get flu and a cold. He explains the phenomenon is caused by the fact that closeness fights stress which is, unfortunately, a strong enemy of our immune system.
The Recipe for High Pressure
According to a Katarzyna A. Connors, a coach and a therapist, when we hug oxytocin is released and this positively affects the process of lowering our blood pressure, and as a result protects us from heart diseases.
The Recipe for a Smile 🙂
Hugging is a way to release endorphins, just like chocolate… Well, it's pleasant and has no extra calories 🙂
The Recipe for a Strong Bond with your Child
Dr Fran Walfish claims that thanks to hugging our relationships gets stronger. Professor Lane Strathearn of Baylor College of Medicine observed that women hugged by men express more tenderness to their children than single moms.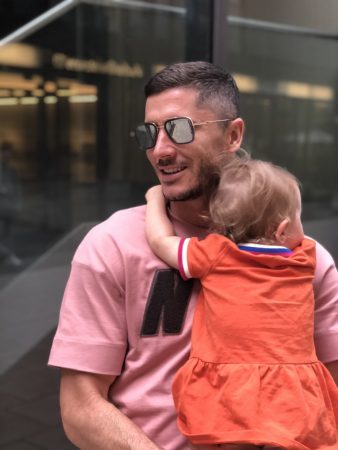 The Recipe for a Crisis
David Klow, a marriage therapist, claims that hugging is essential for communication. A nonerotic physical contact with our partner is an ideal way to show understanding and empathy. It's necessary, especially in times of crisis.
The Recipe for Friendship
Physical contact with another person always brings people closer, helps build better relationships and develop trust.
It has also been proven that only 6 seconds of hugging starts processes (biochemical, physiological) that will have a positive effect on our body!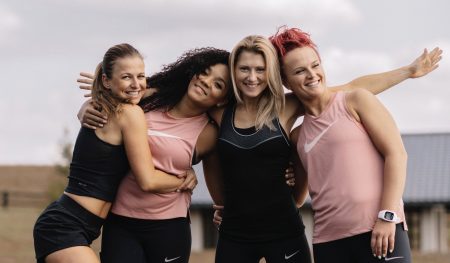 "We need four hugs a day for survival.
We need 8 hugs a day for maintenance.
We need twelve hugs a day for growth."
Virginia Satir
Give a hug when saying hello or goodbye, be it a bear hug, a spoon hug, or a koala hug, in moments of happiness or in moments of crisis… Enjoy your time with your loved ones. Hugging is especially advisable in the upcoming fall-winter season. I don't know of a more pleasant way to prevent colds 🙂
References
1. Cohen, S., & Janicki-Deverts, D. (2012). Who's stressed? Distributions of psychological stress in the United States in probability samples from 1983, 2006 and 2009. Journal of Applied Social Psychology, 42, 1320-1334.
2. Zdrojewicz Z K.., Dubińska, Sex, a neuroprzekaźniki, Katedra i Klinika Endokrynologii i Diabetologii AM we Wrocławiu, Wrocław 2004
3. Walfish F., The self-aware parent: resolving conflicts and building a better bond with your child, 2010
4. Kim, S., Kwok, S., Mayes, L. C., Potenza, M. N., Rutherford, H. J. V., & Strathearn, L. (2017). Early adverse experience and substance addiction: dopamine, oxytocin, and glucocorticoid pathways. Annals of the New York Academy of Sciences, 1394(1), 74-91. doi:10.1111/nyas.13140.
5. Download You Are Not Crazy: Letters from Your Therapist – David Klow, Wyatt-MacKenzie Publishing 2018-02-14.
Correction
The post 'The Power of a Hug. What are its benefits?' published on November 8th, 2018 included an untrue piece of information suggesting that Prof. Vetulani showed in his research that hugging promotes oxytocin secretion. Nevertheless, Prof. Vetulani in his popularisation work on numerous occasions highlighted the role hugging plays, among others, in promoting serotonin secretion. However, he has never carried out scientific research in this field and only cited other authors in his popularisation activities. I deeply apologise for the resulting error. The untrue part of the text has been rewritten accordingly.