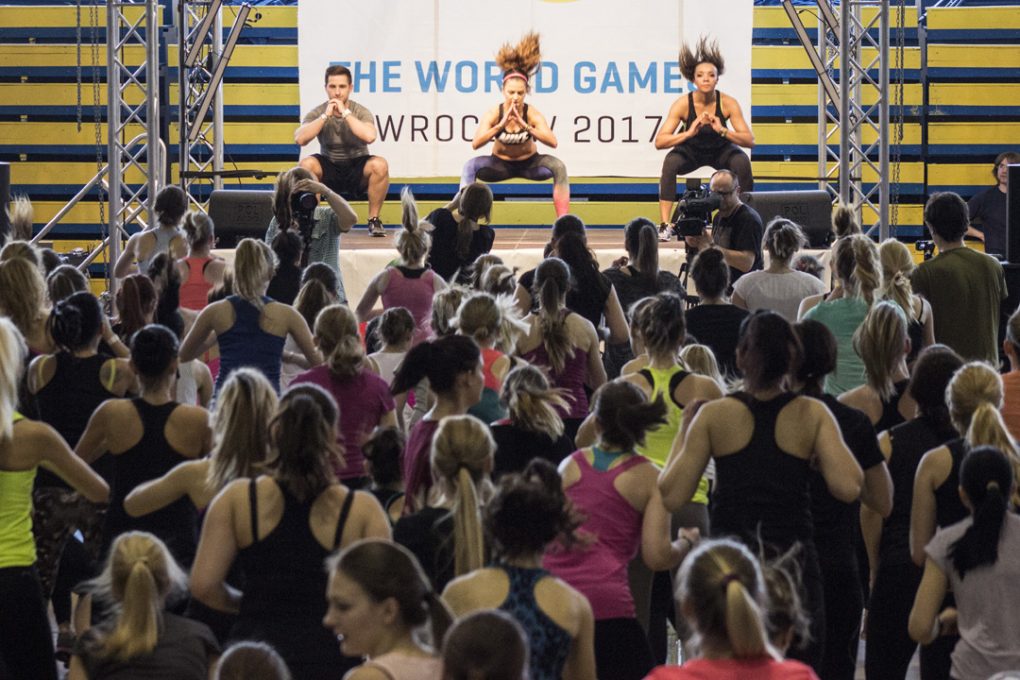 I am pleased to inform that I have been chosen to be the ambassador of a wonderful event – The World Games 2017.
It is a multisport event, held one year after the Summer Olympic Games, which has been under the patronage of the International Olympic Committee since 1981. In the programme you can find sports disciplines that are not present in the current edition of the Olympic Games (40 team and individual disciplines, taking place in water, air and on land). The 10th, jubilee, edition of the World Games will take place in Wrocław. The organizers expect as many as 4000 athletes from over 100 countries and all the continents. The event will last 10 days. It usually attracts crowds of fans, no doubt stadiums and sports halls are going to be filled to the last seat .
The training in Wrocław that gathered over 600 participants was a part of artistic and dance disciplines promotion (especially sports aerobics) before WORLD GAMES 2017.
I am glad that so many outstanding sportspeople are going to bring positive energy with them to Poland, to Wrocław that I liked a lot recently.