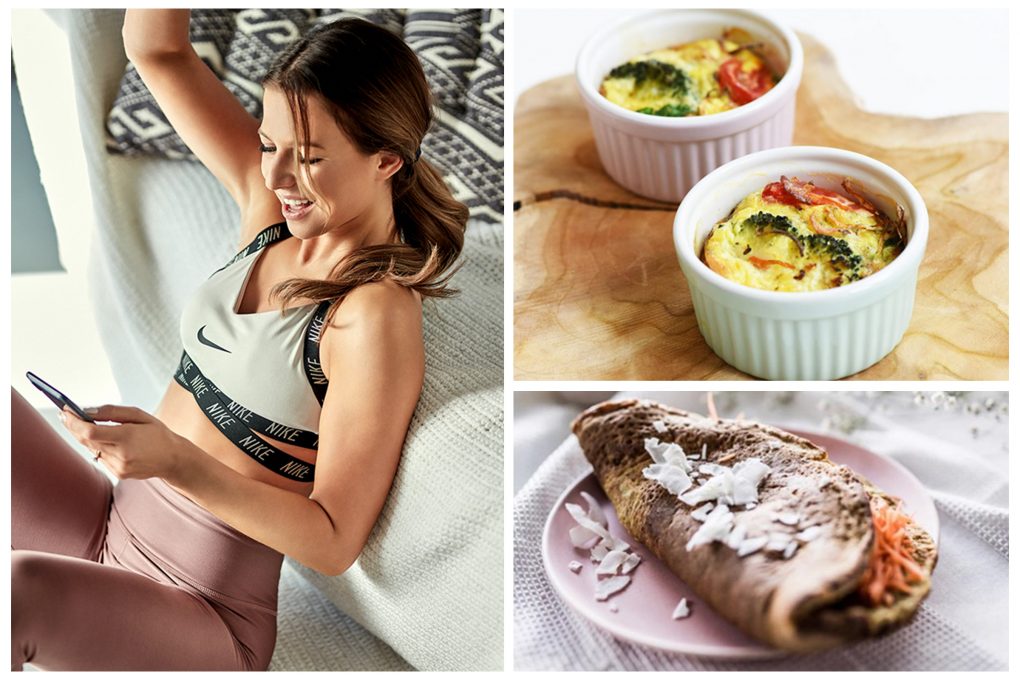 11 things you must know when you start a weight-loss plan in 2020
I have prepared a handful of practical tips about losing weight especially for the start of the year. This time I focused on all the things you should know before you begin because proper preparation is the first step to success! 🙂
1. Losing weight is not a punishment
Many people associate weight-loss with something painful and unpleasant. They perceive diet or training as a punishment and the fact it is their own decision doesn't help. If you also belong to this group then I want to ask you a big favour. Try to approach this topic from a different perspective!
Try to realize the fact that what you eat has an impact on how your body changes. The kind and quality of your meals determine whether the changes are positive or negative! When choosing a healthy and balanced diet you can only win: a new body, but also a better mood, health and confidence! You will also experience the overwhelming joy and satisfaction after a workout (a warning: it is addictive!;)) And the losses? Yes, you should prepare for them, too… but you will count them in kilograms. 😉
You think: OK, easier said than done. Unless there's something that could significantly help 🙂 My application Diet & Training by Ann combines the advantages of latest technology with specialist knowledge in the fields of dietetics and physical activity. As a result, a personalised diet and professional workouts are always at hand – in your phone. It doesn't matter where you live – no gym or dietitian's office are not a problem anymore!
2. Dieting is not about starvation but choosing healthy products
"Lose weight in a week", "a new body in a month", "1200 kcal diet" – such solutions are an easy way to frustration, tiredness, yo-yo effect and… harm to your health!
Remember that a healthy diet has nothing to  do with starvation. On the contrary – in order to lose weight you must eat! The crucial thing here is the choice of healthy products and at the same time elimination (or at least limiting) the harmful and unhealthy ones.
The most important thing in losing weight is providing valuable nutrients in the right proportions. Distorting the proportions can stop various processes in the body – including weight-loss.
Drastic reduction in calories will make your body store everything you eat in the form of body fat – in order to protect itself from the next starvation. Balanced meals full of "good calories" give you lots of energy and speed up your metabolism. You lose weight thanks to them!
Examples of healthy substitutes:
instead of salt → spices and herbs

instead of ready-made sweets → fruit or home-made cakes without sugar, or sweetened eg with coconut sugar

instead of margarine – clarified butter or coconut oil

instead of crisps and other snacks – nuts, dried fruit, vegetables cut into sticks served with a herb dip or hummus
Do you want to lose weight and stay in good mood, with a full stomach and plenty of energy? And enjoy permanent results? You're in a good place 😉 With my application( → Diet & Training by Ann) weight-loss is healthy and safe – and as a result also effective.
3. Diet and workouts will be effective if they are…tailored to you!
Personalization is a key element in many areas of life. A person with dry complexion can't expect any improvement while using a cream for oily skin! It's just the same with diet or training. They must be tailored to everyone. That's it. What's good for one person can just as well be completely harmful to another one!
We are different in many aspects – weight, height, sex or lifestyle. We like different things and have various goals. That's why a good diet should be tailored not only to your caloric balance but also include the meals you like. As a result, it will be effective and also pleasant. The same goes for workouts – you are supposed to feel the power and enhanced effort, but it should all be safe and sensible.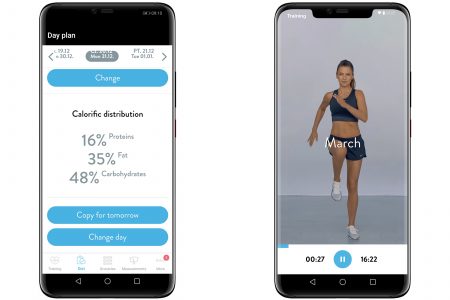 In my application you have 2 diets to choose from (and the option to change meals, ingredients and whole menus), and 13 training programs. In total, it provides you with over 700 diverse workout days = NO boredom 😉 → https://healthyplanbyann.com/app Don't be afraid to test various workouts! After all, one day you might feel the power and desire to have a hard and long workout, and next day try something lighter. And it's fine! It's important to listen to your body and its changing needs.
4. Remember that you're doing it for yourself!
Every kind of motivation is good if it drives you to a positive change which is the new, healthy lifestyle. Even when your partner or friend persuades you to go on a diet and start training, remember – you are the one to get the most from it!
While losing weight with my app, you will have delicious meals every day. You will feel good and have lots of energy and will look with satisfaction at how your body is changing, how the kilograms are disappearing and the clothes are becoming loose. You will buy clothes in smaller sizes! A healthy diet full of vitamins and nutrients will strengthen your hair and soothe the skin. It might be hard at the beginning but trust me, in two weeks' time you will thank yourself for the effort!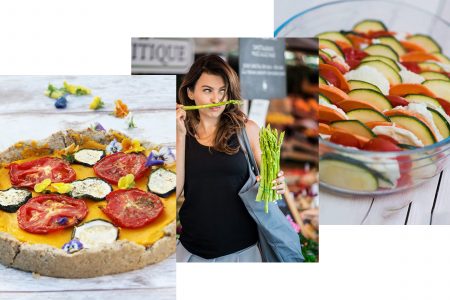 5. You don't need a gym for a professional workout
The closest gym is far from your home? You have no idea how to use all these machines? You don't feel like exercising in the company of all these strangers?
It's not a problem anymore – with my app you can do a professional (= safe and effective!) workout even at home. A bit of floor space and some sports clothes are just enough! Your body is a great exercise machine – you don't need any other tools.
In  Diet & Training by Ann you will find 13 training programs (and next ones are just a matter of time!). Did you know that if they were recorded on DVDs… there would be over 230 of them? That's quite a collection, but a bit impractical 😉
Thanks to my app you can have them all in one device.  
you don't need a gym membership,

you can do the workout everywhere and at any time – at home, on holidays, at your friend's, outside – wherever you like!

you can save each workout on your mobile and exercise even with no internet connection,

you choose the training that best suits your current needs; after all, they keep changing all the time!

you don't need any equipment or exercise machines.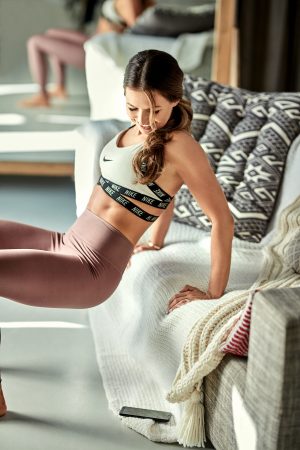 6. A healthy lifestyle doesn't have to be time-consuming
Lack of time is one of the most common excuses that stop us from taking any action. You would like to take care of yourself, start eating healthy and move but… the day is too short?
The Diet & Training by Ann app proves that a healthy lifestyle doesn't have to be time-consuming:
easy and quick recipes

the "copy for tomorrow" option, thanks to which you can prepare the same meals for two days in a row

an automatic shopping list – you don't have to think what to buy; the app does it for you

online diet consultations – no waiting in line to a dietitian's office

training programs available in the app – you don't waste time commuting to the gym

different options of workout length – choose the one you have time for today!🙂
Remember that with the right tools ( → https://healthyplanbyann.com/app) and a bit of will you can work wonders! Do you still think you have no time for a diet and training? OK then, but you eat something every day anyway- you can just as well start eating healthy, the time it takes is the same 😉 And you don't know where to squeeze the workouts in your timetable? Maybe you could quit watching TV series at night? Or watch just one episode? Remember, when one doesn't want to do something, they will find a reason not to… 😉
The app is available in App Store and Google Play!
7. It's worth combining your diet with workouts
Diet is the basis on your way to a slim body, and training is the perfect (and natural!) complement to it. If you want to be healthy and lose weight you should first take care of the right diet. Remember that a diet can't be just a temporary fad but a tool for a steady change of eating habits! It's the only way to enjoy the results permanently.
It is said that diet amounts to 70% of success in weight-loss. It does, but workouts, which amount to the remaining 30%, are also important! Physical activity is the best way to enhance diet results – it boosts metabolism, gives energy and power to act. Training tones your body – diet alone can't do it.
The effort you put into each workout effectively puts you off eating a cookie or some fast food 🙂 It's a fact! It's because while training you strengthen not only your muscles, but your will, too!
It works on every stage of your adventure with physical activity – begin with simple, short workouts, such as the ones in the START program in my app 🙂 Enjoy every repetition you make and don't compare yourself to anyone! Try to be kind to yourself, don't criticize yourself. I strongly believe in you but it won't help much if you don't believe in yourself!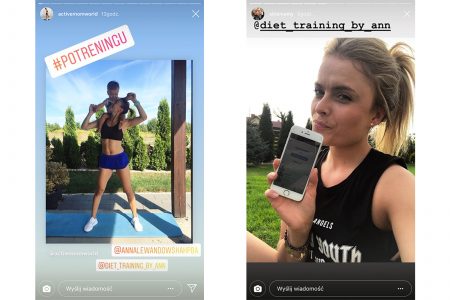 8. You can be your own biggest ally… or the worst enemy
I can't make it, it's not for me. I'll make a fool of myself, what will other people think? I will never have a body like hers anyway, so why bother? This armchair is too comfortable, I can't get up from here… Sounds familiar?
We put so many limitations on ourselves! We stay in the same place of our own free will instead of working on self-development. We persuade ourselves that we won't make it/ it's not for us/ it's too hard. We are so wrong in these statements! Instead of looking for a way to do something, we look for a reason to let go… We often do it unconsciously which doesn't mean you can't fight it.
Every day, when your inner critic speaks up – stop and think what it says. Prove it wrong!
Instead of focusing on faults –

focus on assets

Instead of remembering mistakes –

think what they've taught you

Instead of thinking about difficulties –

think about the benefits of your actions!
Remember that you can be your own worst enemy. Or the greatest ally! It's up to you what you say: "I'll have a go, I'll make it!," or assume that something is too hard. I'm aware that the support of others is important, too – after all, we are social beings 🙂
That's why my team of dietitians is at your disposal. Should you have any questions, you can get in touch with them through the contact form in the app or in my social media channels 🙂
9. Rapid weight-loss will not give you permanent effects
Before you start losing weight, you need to answer one basic question: speed or quality? If you value permanent effects, give yourself time and set realistic goals: 2-4 kg per month is the optimum and safe pace to lose weight.
I know that changes like losing 10 kg per month are tempting but…. they disappear just as fast as they came and are fairly 100% sure to give you the yo-yo effect. Remember that our bodies are sensitive to changes and don't like it when something happens too quickly. It upsets natural biochemical processes and is simply harmful!
A weight-loss diet is not a temporary solution to achieve a desired effect and stop. A permanent change of eating habits is the only way to achieve the body of your dreams! By using my application gradually, you will introduce changes in your life step by step.
10. Winter is a hard time for the body
Winter, Christmas, the New Year – it's a hard time for the body! Why? For many reasons: access to fresh fruit and vegetables is limited – it's more difficult to provide essential vitamins and nutrients.
There's not enough sunshine, our mood and energy are low… and craving for sweets and doing nothing in front of the TV grows. Overeating at Christmas and New Year is just a cherry on top which also strains your liver and stomach. The pervasive smog only makes things worse as it also pollutes the body. The results are extra kilograms but also weak hair, skin and nails.
Are you starting the New Year feeling down and with no energy? Don't break down, act! Detoxifying and cleansing your body is essential to feel good in your own skin. 
Drink a lot of water.

You will help your body detoxify, stop the appetite, boost metabolism and improve the look and elasticity of your skin. Remember about hydration first thing in the morning and begin your day with a glass of warm water with lemon juice.

Remember to have a balanced diet.

A diet that will supply all the essential nutrients and will be tailored to you! You already know that it's best to combine diet with workouts and I offer you my help with both these issues →

https://healthyplanbyann.com/app

A short but regular workout

boosts the production of endorphins, the happiness hormones 🙂 So you get rid of what's harmful to your body and gain lots of good energy instead!
11. Chill out!
Before you start dieting in 2020 I would like to ask you to do one more very important thing. Chill out! 🙂
→ Make a plan, but don't break down if you can't carry out all the points. Tomorrow is another day!
→ Don't jump in at the deep end. Remember that we all start from scratch! Introduce changes gradually, not drastically.
→ Don't feel guilty and full of remorse when you eat something unhealthy. It happens! Be wise and draw conclusions for the future  – you can't change the past and excessive remorse may have a demotivating effect.
→ Draw conclusions and try to avoid making the same mistakes.
→ Define the main goal (it helps you stick to it), but enjoy small wins on your way. It is the small steps that will lead you to the top!
There's a whole new year ahead of you but… the sooner you start, the faster you will enjoy the results! Everything you need is available today in the Diet & Training by Ann app → hundreds of meals, 700 days of training, and a team of dietitians ready to help at your fingertips!
I keep my fingers crossed for you and wish you luck – 2020 belongs to you! Start your New Year diet with Diet & Training by Ann app!