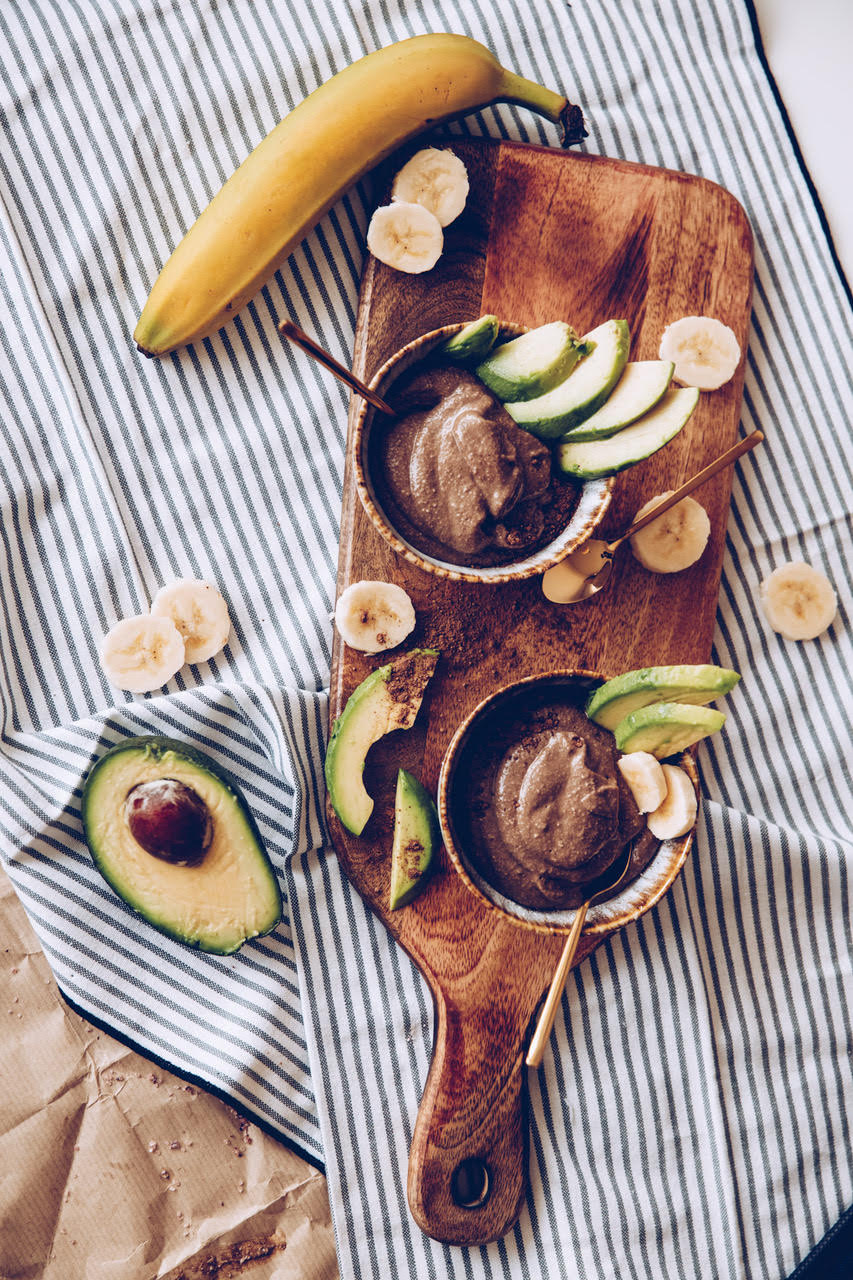 Avocado and Banana Mousse
Chocolate or nutella are not only kids' favorite sweets 🙂 What can you do when you have a craving for them? Today I have a recipe for my tried and tested avocado and banana mousse which is great with pancakes, omelets, sandwiches or as a standalone dessert with some extra fruit. It's all up to you and your ideas 🙂 Remember that unprocessed foods should constitute the basis of your diet!
Preparation:
I sliced the banana and put it in the freezer for a few hours. Then I blended it with the other ingredients.