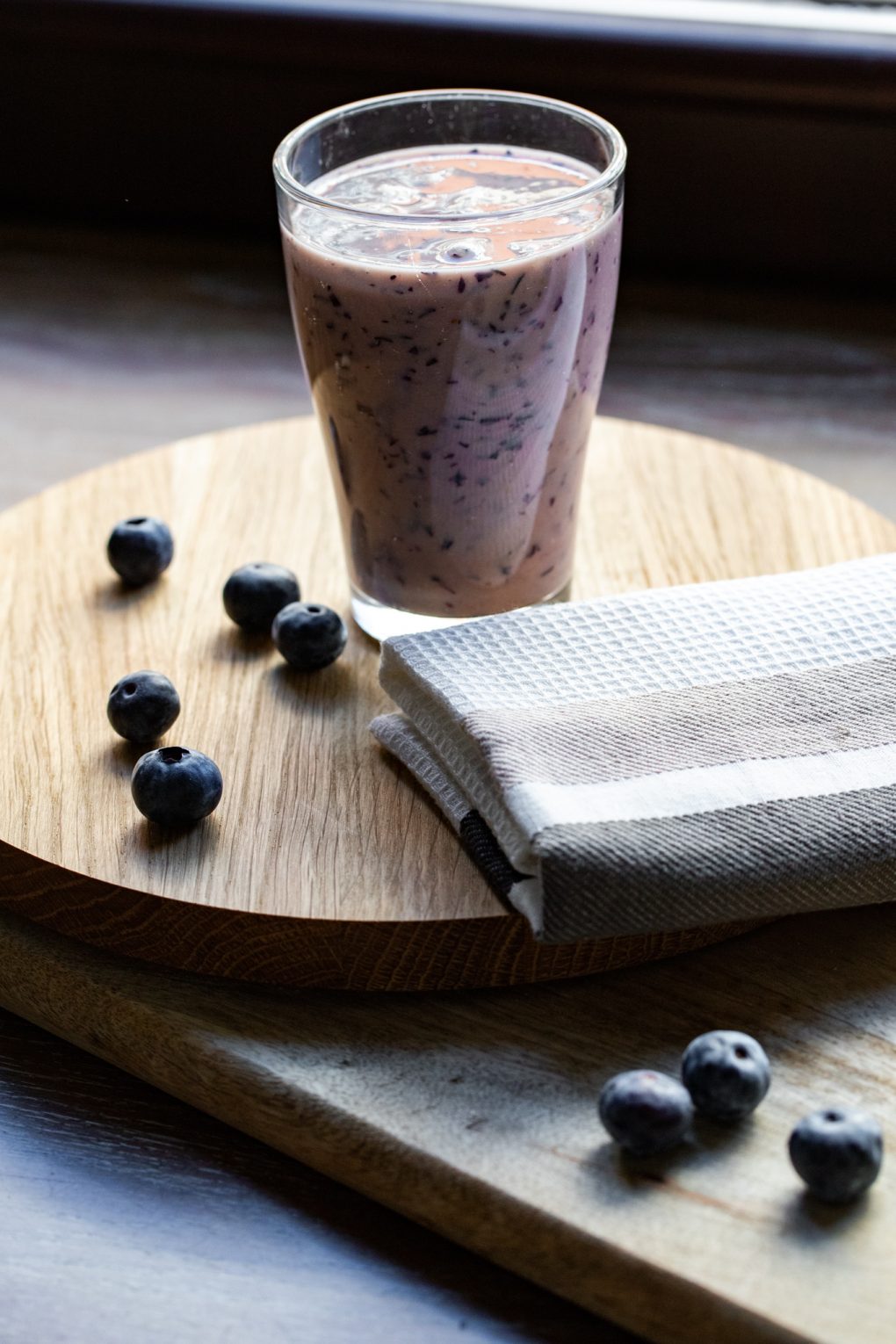 Banana & Blueberry Smoothie
Boost Your Health! I would love this motto to motivate you in your everyday life 🙂 Following the #cookathome challenge, I have a recipe for a balanced snack. You can find a nutritious, personalized menu in my app Diet&Training by Ann. 
Today, I would like to tell you a few words about blueberries which are the main ingredients in this smoothie.
Thanks to the high content of vitamin C and other antioxidants, they are anti-inflammatory. Therefore, by combining these fruits with a source of zinc and fiber such as oatmeal, you get a mixture that increases immunity. Remember that each of your meals should contain vegetables or fruit. They bring a lot of beneficial nutrients to your diet.
If it turns out that you do not have access to fresh or frozen fruit,   Lio shake is a great alternative  🙂
Preparation:
I blended all the ingredients. If you  would like to have it as a light breakfast or a more calorific snack, it's a good idea to soak some oat flakes in water overnight and then blend them in.