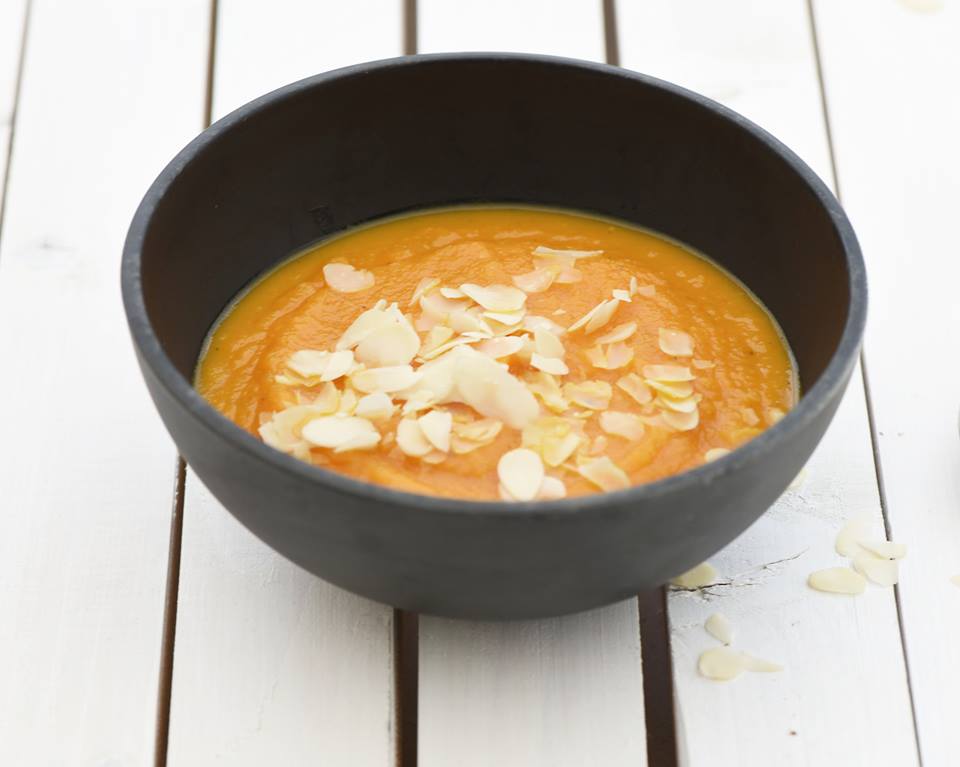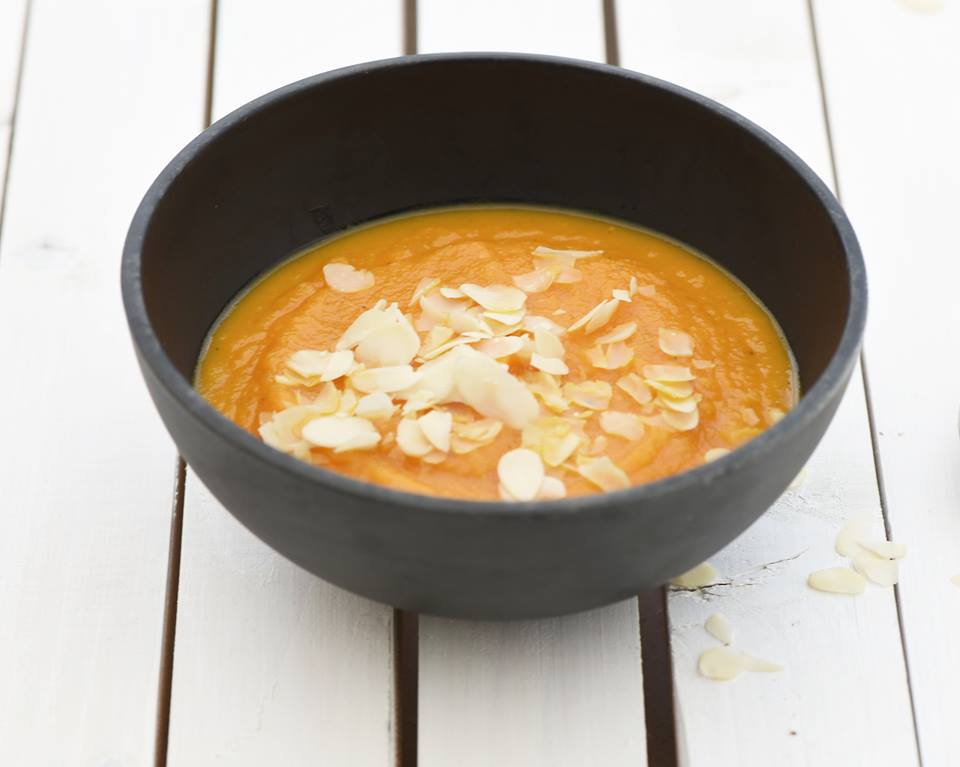 Beautiful autumn colours motivate to take action 😉 They also motivate me to prepare colourful meals.
Autumn is here to stay… and it's high time we enriched our menu with some warming cream soups.
Today carrot rules on my table. It's one of the most popular Polish vegetables, and it should be as it has lots of nutritional value and health benefits. Most importantly, it is rich in beta-carotene and antioxidants. It also contains potassium, B vitamins and folic acid.
Preparation:
I washed the vegetables thoroughly and peeled them. Then I put the carrots, parsley root and ginger to a pot and covered them with water and boiled. In the meantime I gently fried the chopped onion on the coconut oil. I added it to the soup and blended everything. At the end I added a bit of lemon juice, poured a portion of the soup into a bowl and sprinkled it with some flaked almonds.