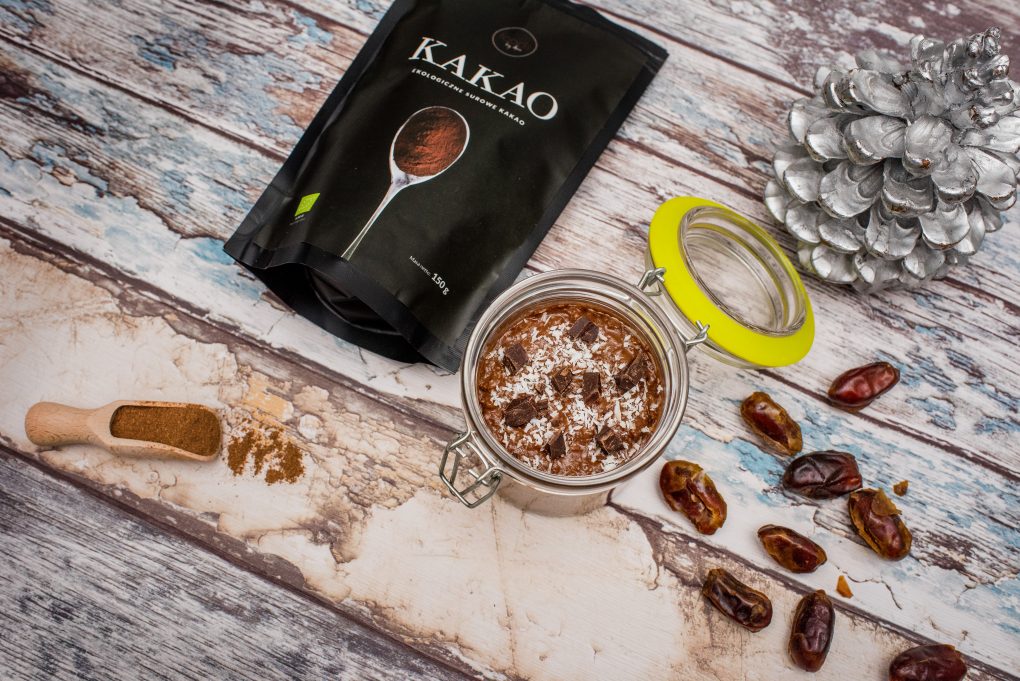 Chocolate Mousse for Christmas
Christmas is almost here and it's the last moment to buy presents. Soon we're going to start preparing festive delicacies for the Christmas table. I can't wait for this magical time, and you? For this reason, tomorrow there's going to be a little surprise here in my blog for you 🙂 In the meantime, I have a recipe for chocolate mousse in a Christmas version.
Preparation:
I mixed the avocado with the banana, plant milk, cocoa, coconut sugar and spices. I sprinkled the mousse with crushed chocolate and desiccated coconut.