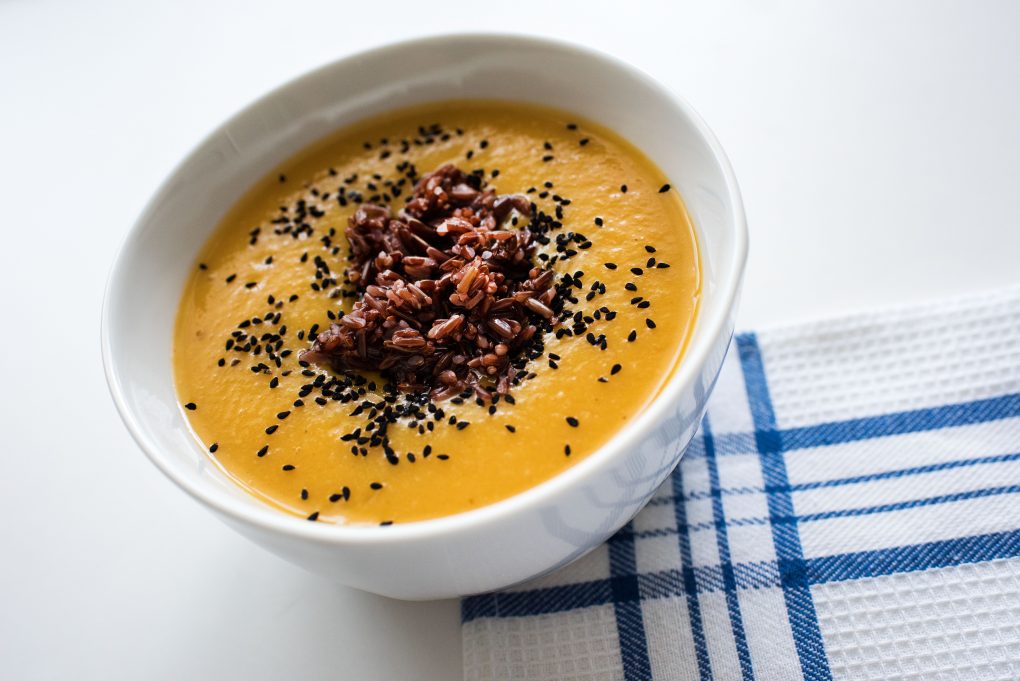 Cream soup with sweet potatoes and parsnip
Difficult time is ahead of us. The choice of really valuable vegetables is small. Fortunately, we have all the root veggies available, and now it is worth eating what has grown  underground – because it warms us up :).
Ingredients:
2 sweet potatoes
1 parsnip
4 small Jerusalem artichoke (topinambur)
teaspoon of nigella
a pinch of salt
a pinch of pepper
coriander
cumin
curry
turmeric
linseed oil
Peel the Sweet potatoes, parsnips and Jerusalem artichokes,  wash and cook with salt, pepper and the rest of the spices. Blend it.  Add a tablespoon of linseed oil and nigella. You can add a spoonful of boiled red rice to the soup bowls.
It will warm you up :)!