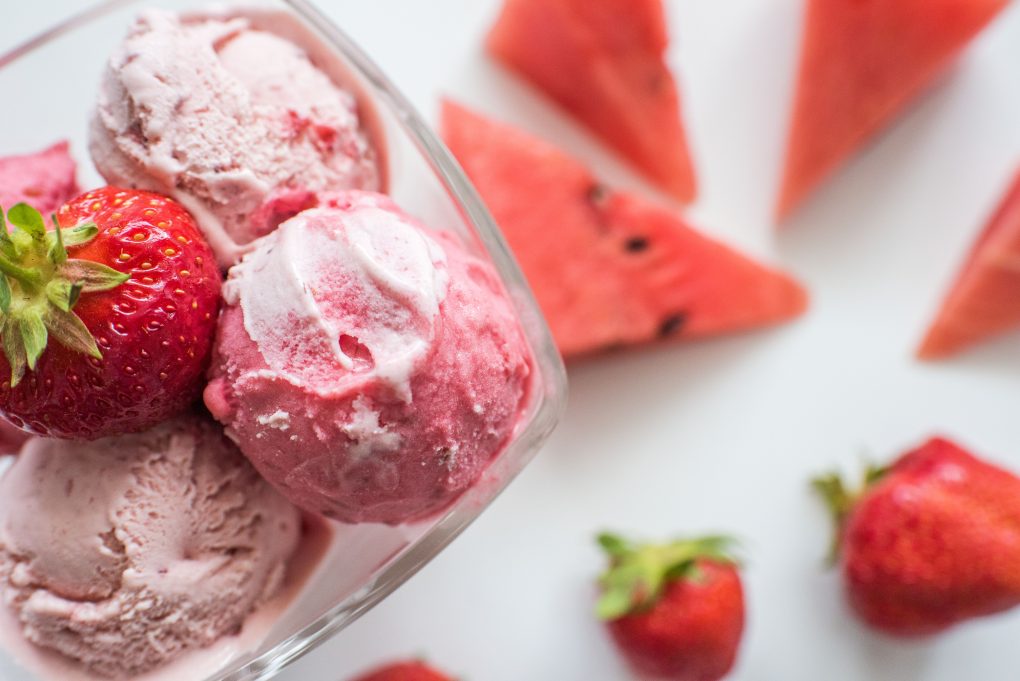 Watermelon and strawberry ice cream
The weather this summer is not spoiling us , but there is no doubt that the summer in the gardens and at the market is in a full swing, and so is in my kitchen :). I love this time because it gives us a thousand new flavors.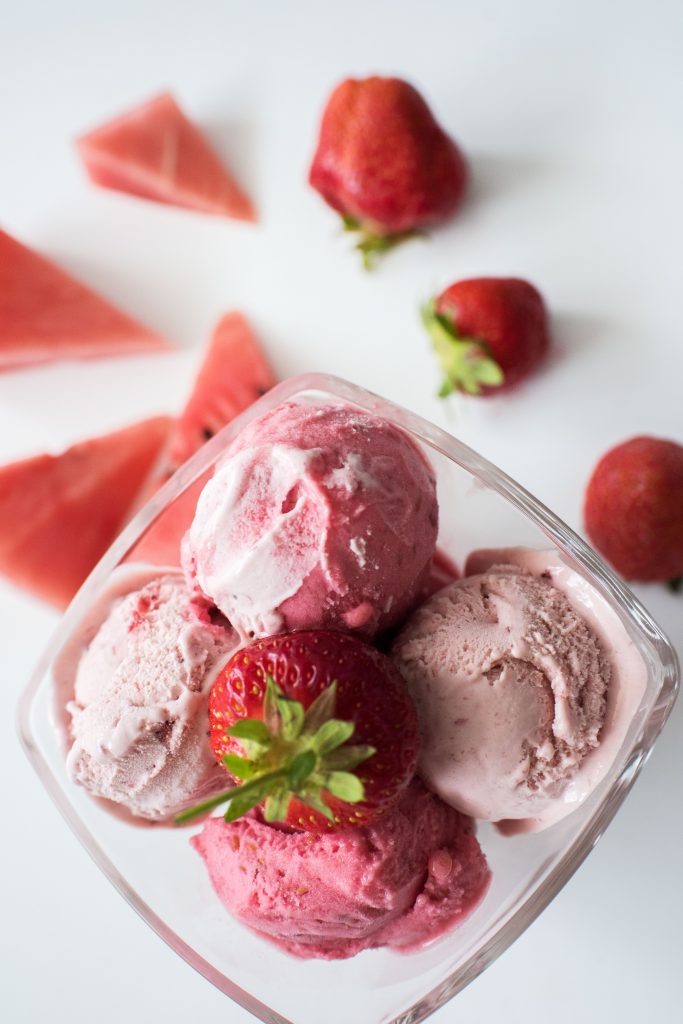 If it's summer we can not forget about ice creams 🙂 In my kitchen a healthy version of fruit delicacies.
Preparation:
Blend watermelon, strawberries (leave a few pieces on side) and  lemon juice. Add white, thick coconut milk, add honey and blend again. Of course, you can also pour the water from coconut milk. Add sliced ​​pieces of some strawberries, place the whole mass into a long container and place it for several hours in the freezer.
After a few hours the ice cream will be ready to eat 🙂