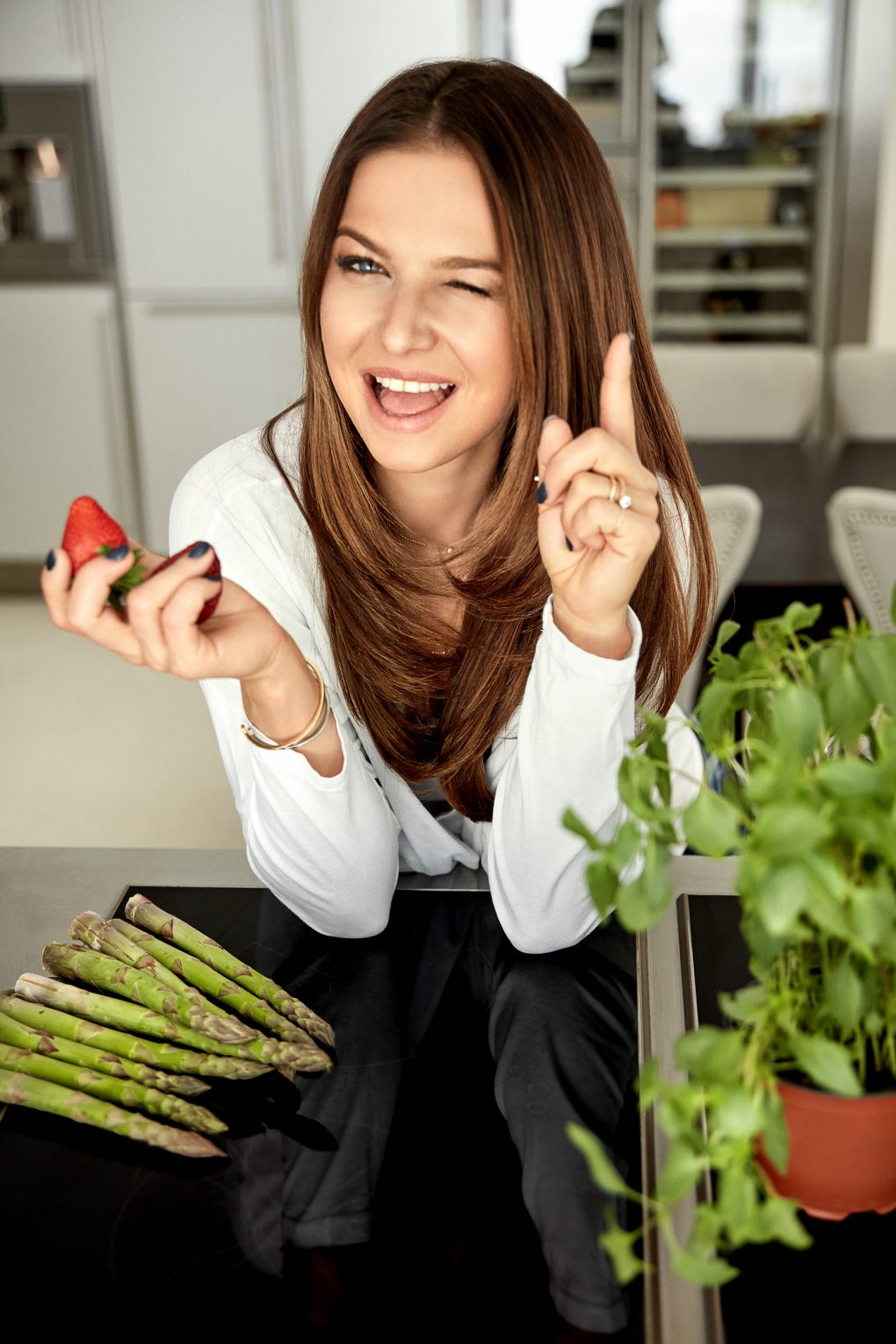 New! – a vegetarian diet Diet by Ann Vege already available in Diet & Training by Ann application!
I know there are vegetarian diet fans here. You've asked me many times about a diet for your preferences. And I promised there would be one. I just couldn't say when exactly, but this day has come. It is today 🙂 Vegetarian menus are already available in my Diet & Training by Ann application.
If you've never tried a vege diet before and you're not sure if it's good for you – now is the best opportunity to check it out! If you decide the classic option suits you better, you can come back to it in two clicks!
The menus include original recipes that come from my culinary experiments 🙂. You will get complex carbohydrates from rye bread, groats and other gluten-free products – we cut out wheat and the like. I have also eliminated cow's milk. The right calcium supply will be provided by cheese and fermented milk drinks (such as kefir, yogurt, or buttermilk). You will learn to use the alternatives, like plant-based drinks and goat dairy. Eggs and legumes, along with dairy, will supply the right amount of protein.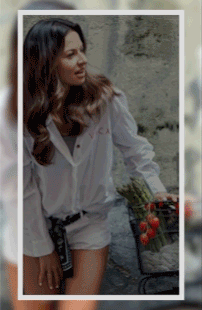 You will cut out high-processed foods, GMO products, fizzy drinks, fast-foods, ready-made sweets full of simple sugars and trans fats. You will replace them with fresh, season fruit and vegetables, which you can prepare in lots of interesting ways. You will also make use of natural spices and herbs for their diverse flavour. The menus include only healthy fats, such as coconut oil, ghee, olive oil and other plant oils.
You can use the vege menu regardless of your goals – whether you wish to lose excess kilograms, gain or maintain weight. Diet by Ann Vege vegetarian diet will be a good and tasty choice also when your goal is to build muscle mass 🙂 That's because you decide on your goal individually, before the diet is personalized.

Remember that my menus are based on the Triangle of Power and they support 3 realms – the body, the mind and the libido. Harmony between them guarantees better well-being and health improvement. You are the one to decide which sphere you want to influence in particular.
When you choose Diet by Ann, you get the opportunity to change particular products, meals, or even the whole menus. You also get access to online nutrition advice and will be able to generate your personal shopping list. All these facilities make your goal much easier to achieve. You will get used to new habits step by step. You will also feel the power of good food. As a result, you will notice a significant improvement in your health – both mental and physical.
Below you will find a sample 1-day Diet by Ann Vege menu. Remember that the calorific value is always personalized.
A 1-day sample diet
Energy value ≈ 1,510 kcal
Breakfast
Total time: up to 15 min
Savoury omelette with dried tomatoes and turmeric
Ingredients:
2 eggs (100 g)

2 cherry tomatoes (40 g)

3 slices dried tomatoes (21 g)

1 onion (110 g )

1 tbsp chives (5 g)

1 tsp clarified butter (7.5 g)

1 pinch cayenne pepper

1 pinch ground turmeric  

1 pinch sea salt  
Recipe:
Mix the eggs with spices.

Finely chop the onions and chives.

Halve cherry tomatoes and cut dried tomatoes into strips.

Heat the butter on the pan and pour in the eggs, then add the vegetables..

Fry the omelette on both sides.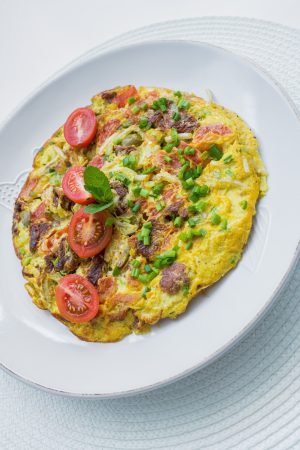 Morning snack
Total time: up to 5 min
Raspberry cocktail
Ingredients:
3/4 cup rice milk (180 ml)

2 handful raspberries (140 g)

1 tbsp honey (25 g)

1 pinch vanilla pods

1 pinch cinnamon ground  
Recipe
Mix all the ingredients.
Lunch
Total time: up to 60 min
Vegetable casserole
Ingredients:
½ sweet potato (150 g)

½ zucchini (100 g)

1 tomato (150 g)

4 slices tofu (100 g)

½ tbsp clarified butter (7.5 g)

1 pinch dried oregano

1 pinch himalayan salt  

1 pinch black pepper  
Recipe
Peel the sweet potato and slice. Cut the zucchini, tomatoes and tofu into slices, too.

Place the vegetables alternately in a casserole dish, adding cheese in between.

Sprinkle with spices and drizzle with melted clarified butter. Bake for about 40 minutes at 180 °C.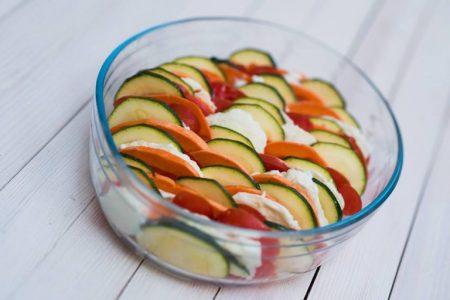 Lunch
Afternoon snack
Total time: up to 15 min
Oat waffles
Ingredients:
2 tbsp oat flour (20 g)

1 tbsp rice flour (12 g)

1 egg  (50 g)

1 /4 cup coconut milk beverage (60 ml)

1/4 tsp coconut oil  (3.75 g)

1/4 tsp honey (3 g)

1 tsp baking powder (4 g)

1 pinch sea salt  
Recipe
Mix all the ingredients.

Grease the waffle machine, ladle in the batter mixture and cook for several minutes.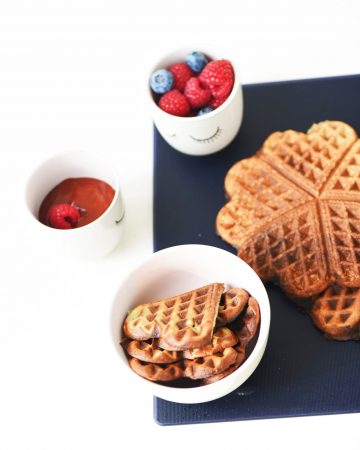 Dinner
Total time: up to 15 min
Quinoa with pineapple
Ingredients:
2 tbsp quinoa (28 g)

1 celery  (45 g)

3 radish  (45 g)

1 slice pineapple (80 g)

1 clove garlic (5 g)

3/4 tsp olive oil  (3.75 ml)

1 tsp lemon juice (3 ml)

1/2 tsp honey (6 g)

1/2 tsp coriander leaves (3 g)

1 pinch sea salt  

1 pinch dried thyme

1 pinch black pepper  

1 pinch curry powder

2 hazelnuts  (3 g)
Recipe
Rinse quinoa in cold running water once or twice before cooking.

Cook quinoa according to package directions.

Cut the celery in 2-3cm pieces, slice the radishes, and chop the coriander.

Dice the pineapple.

Prepare the sauce – mix olive oil with lemon juice, honey, pressed garlic, and spices..

Mix all ingredients, drizzle with the sauce and sprinkle with chopped nuts.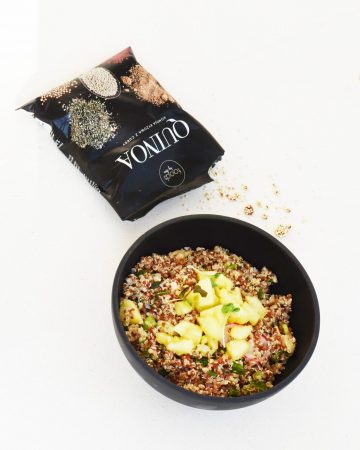 Below you can find the table comparing Diet by Ann Classic and Diet by Ann Vege.
| | Diet by Ann Classic | Diet by Ann Vege |
| --- | --- | --- |
| Wheat-free | ✓ | ✓ |
| Cow's milk-free | ✓ | ✓ |
| GMO-free | ✓ | ✓ |
| Seasonal products | ✓ | ✓ |
| Superfoods | ✓ | ✓ |
| Healthy fats | ✓ | ✓ |
| Excludes meat, poultry, fish and seafood | – | ✓ |
| Economic use of products | ✓ | ✓ |
| Triangle of Power – functional foods enhance your body/mind/libido | ✓ | ✓ |
| Balanced diet – best macro ratio according to Dietary Guidelines for Americans/European Food Safety Authority (EFSA) | ✓ | ✓ |
| Choice of goal – lose weight/maintain current weight/gain weight/build muscle mass | ✓ | ✓ |
Thanks to Diet by Ann Vege you will see how beneficial to your health a properly personalized vegetarian diet can be. Don't hesitate and start changing your eating habits for the better with me today. Remember – I am here with you!