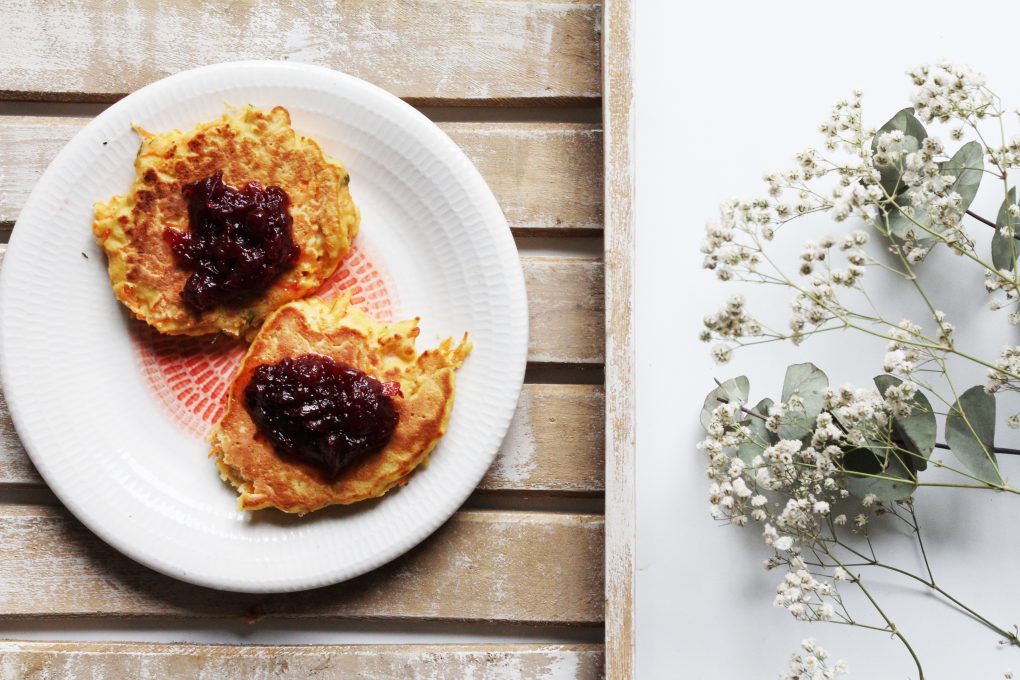 Carrot pancakes with jam: gluten-, lactose- and egg- free
Often you ask me for egg-free recipes, so today I have something for you … and of course gluten- and lactose- free too 🙂.
It is not easy to fry pancakes without eggs, but nothing is impossible 🙂 Today, as an egg substitute, I recommend to try ground flaxseed. If you keep the right proportion (1 egg = 2 tablespoons ground flaxseed + 1/3 glass of hot water), the pancakes will definitely come out and taste great.
PREPARATION:
I shredded the carrot using the large holes on the grater, then I combined flaxseed with hot water. I whisked it until it becomes gels and added to the rest of ingredients. I heated up oil in a pan and fried the pancakes with a lid on. I served the pancakes with homemade cherry jam.