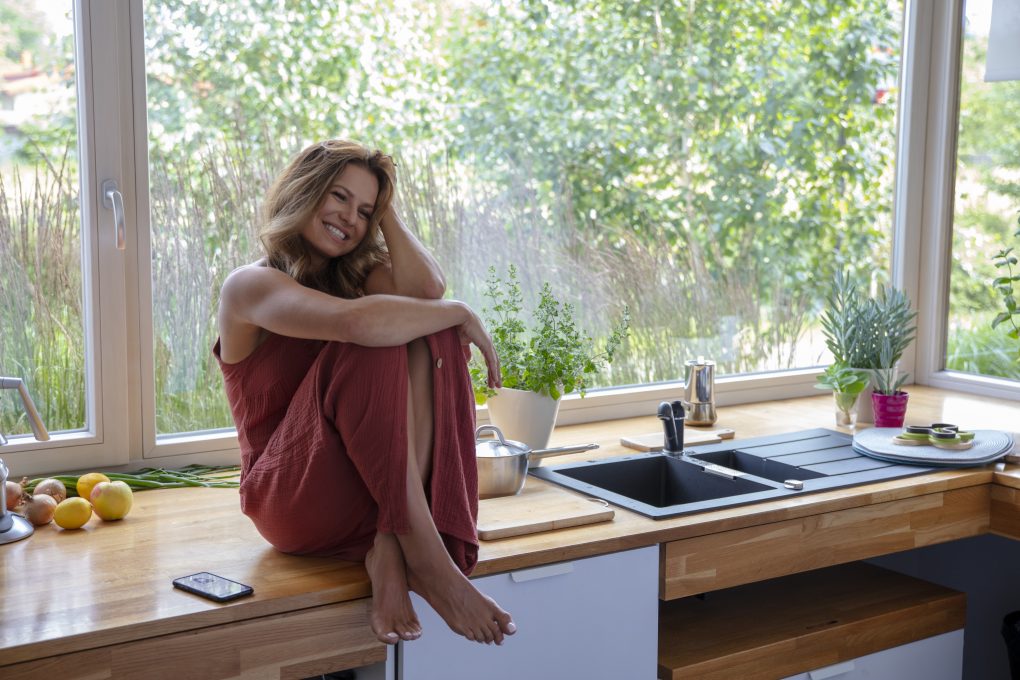 Just put your apron on and start cooking!
It's not difficult at all – even I didn't use to know how to cook pasta, but now, after years of experience, I can prepare a decent meal (Robert doesn't complain too much, so I know huhuh). You can really learn how to cook!
But most of all it's worth the effort because:
you know for sure what's in the pot 😉

your diet is healthier

you consciously look after your own and your family's eating habits

it's an opportunity to spend time with your loved ones

you get closer to nature

you plan meals for yourself and your family

you learn new, healthy recipes by trial and error 😉
That's why I often use my apron and I hope you do so, too! Especially now, when my biggest motivation is my family. But not only that, as I like to share my new ideas with you in my blog, books, diaries and the Diet & Training by Ann application. And you know what? I never run out of ideas for new meals. You can download the app and see for yourself how tasty, easy and healthy it is!
I hope you do sometimes cook with me 😉
Healthy and yummy cooking!
Ann