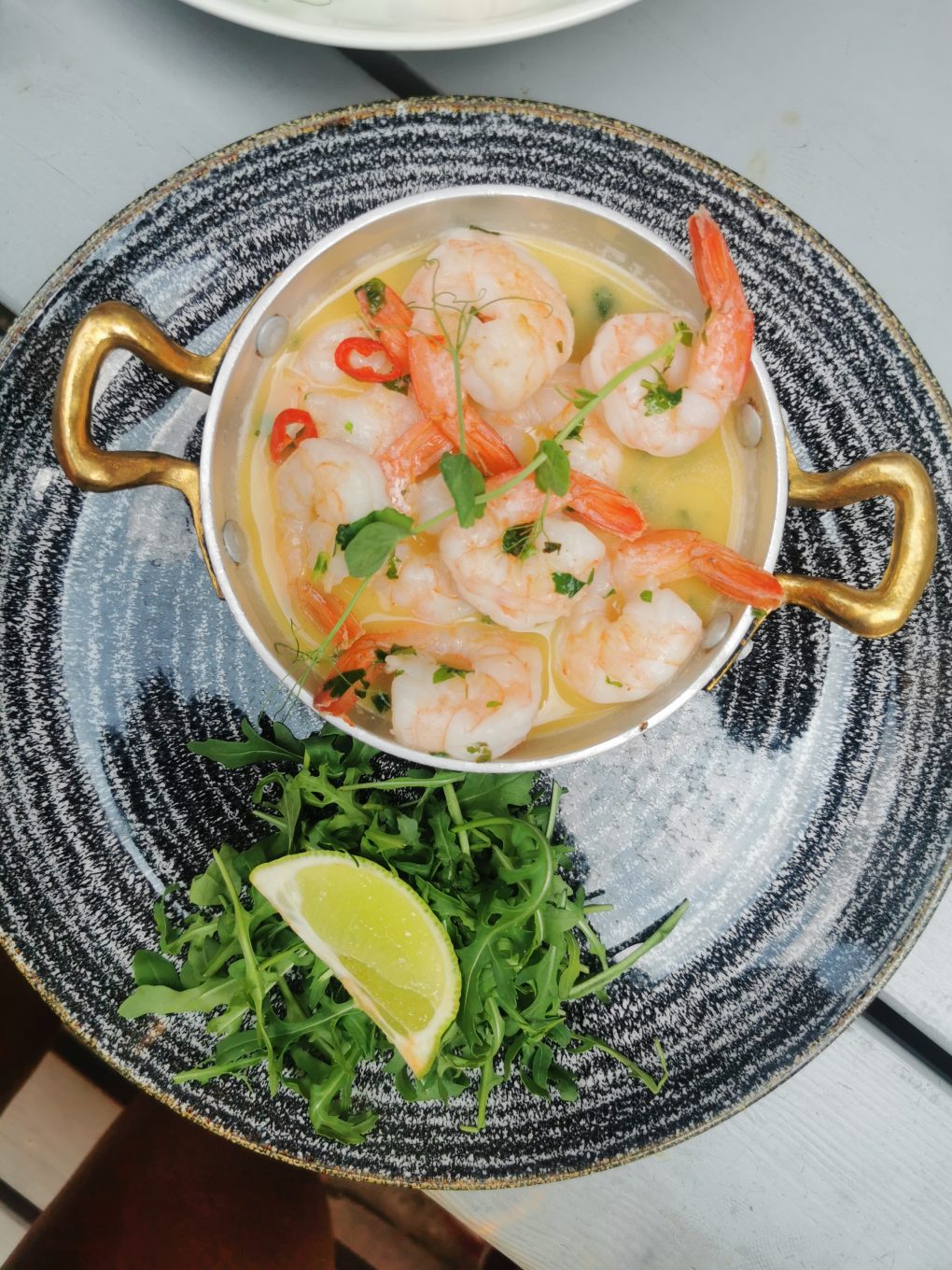 Shrimps in Ghee and Coriander Sauce
I've tried to persuade you to eat fish many times, describing their nutritional and health value. Today I would like to encourage you to eat seafood as there are shrimps on my plate today. These small crustaceans have numerous health benefits, high nutritional value and few calories. They are a source of wholesome protein and provide us with a lot of beneficial polyunsaturated fatty acids. In addition, they are a good source of B vitamins, vitamin E, selenium and copper. Anyone who will try them at least once will certainly warm to them.
Preparation:
I washed the prawns thoroughly. I heated the oil in the pan and added garlic cut into slices and fried it. I mixed in the shrimps and butter,  added a bit of lemon juice and spices. I stewed them with the lid on and at the end I added chopped parsley and coriander. A hint: you can stir in some white dry wine to taste.