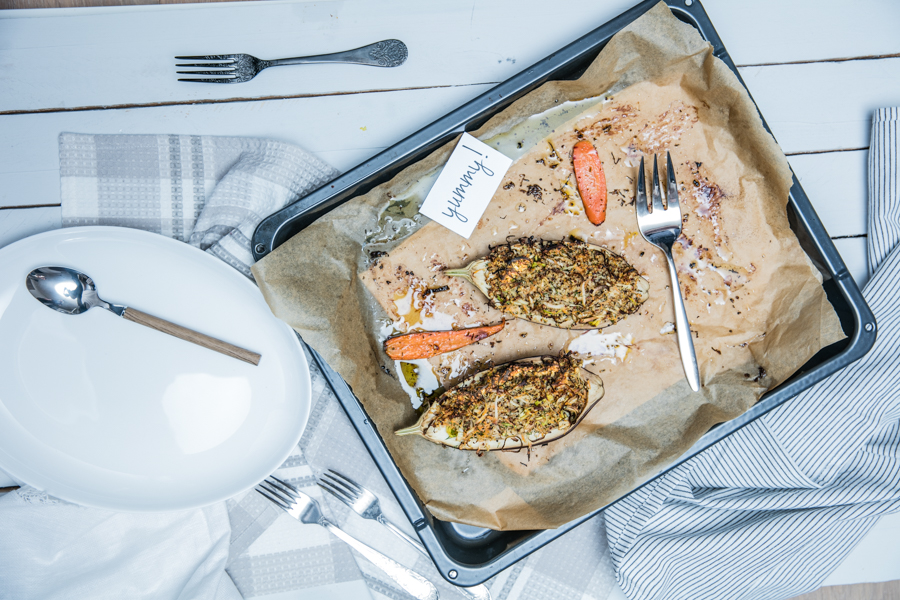 Stuffed eggplant for lunch
Eggplant stuffed with quinoa, leek and pine nuts
Eggplants have popular on our tables for quite some time. No wonder – like most vegetables, they are low in calories and rich in minerals, vitamins, dietary fiber and antioxidants. Eggplants can also be helpful if you want to lower your 'bad' cholesterol. Moreover, they have antibacterial and diuretic properties.
Preparation
I washed eggplants thoroughly, dried them with kitchen towels, cut in half and scooped out the flesh. Then I cooked quinoa in slightly salted water. I grated the carrots finely and sliced the leek. In a bowl, I mixed all ingredients of the stuffing: eggplant flesh, carrots, quinoa, leek, finely chopped garlic and dill, coconut oil and spices. I stuffed the eggplant halves and baked them for 25 minutes at 200℃.
If you are looking for more delicious and inspiring recipes, you will find them in my Diet by Ann!