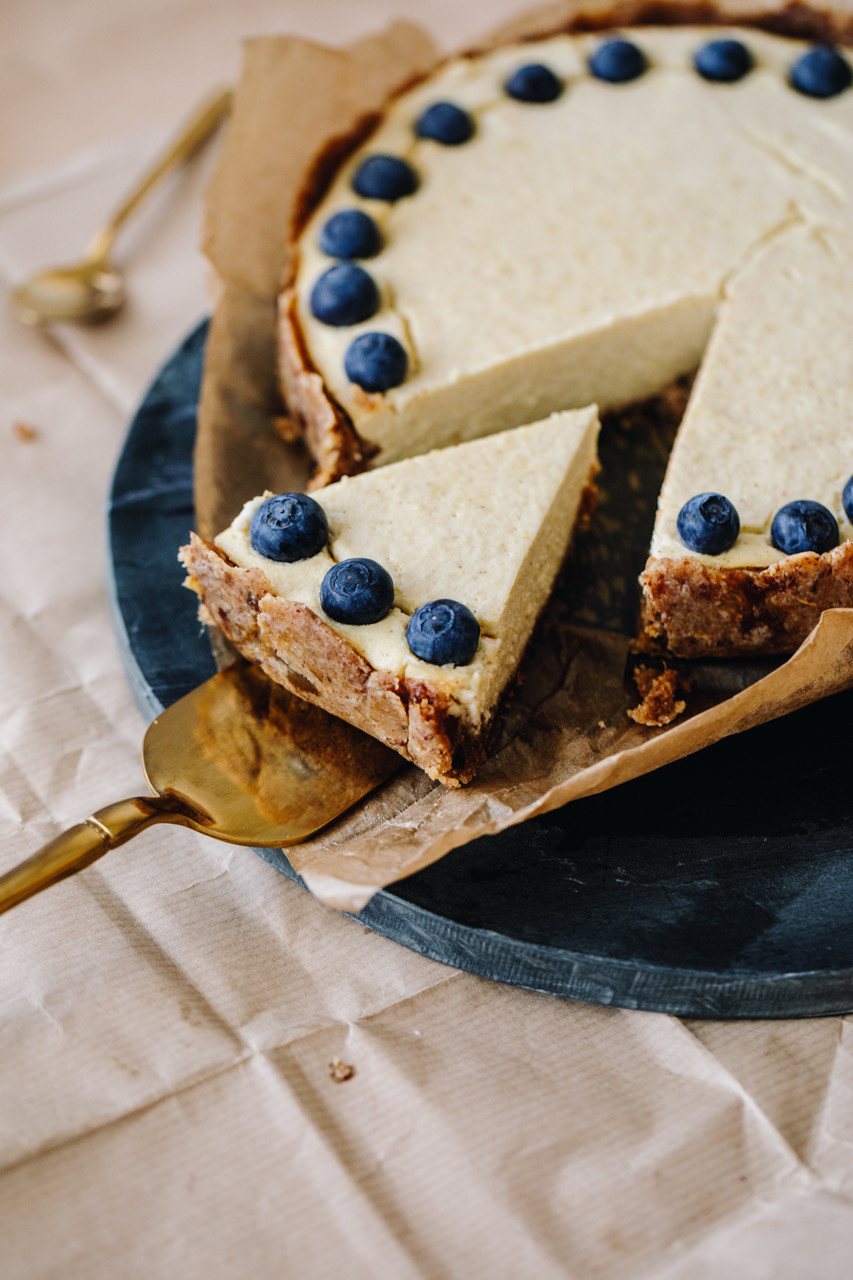 Have you been waiting for a new recipe perfect for the May long weekend? Here you are 🙂 I have an easy, healthy and delicious tart with millet cream. It's also great if you are allergic to certain products as it contains no dairy products, no eggs or gluten! The date and almond crust with millet pudding, decorated with your favorite fruit! Sounds FABULOUS, right? Let me know if you liked it!
Preparation:
Crust: I soaked the dates in hot water for at least 30 minutes. In the meantime, I ground the almonds with a pinch of salt in the food processor into fine powder. I added the dates and blended again to form stocky mixture. Then I lined the tart pan with baking paper and formed the crust. I let it cool in the fridge. 
Cream: I put all the ingredients in a pot, slightly stirred and cooked over low heat constantly checking and stirring from time to time to make sure the millet doesn't burn. When it soaked most of the liquid, I put the pot aside. Then I blended the millet mixture until smooth. 
Assembling:  I washed the fruit and left it to dry. I put the tart out from the fridge, poured in the millet cream and right after that decorated the cake. It's important as the surface of the cream quickly sets and then the fruits don't stick to it, so the faster you do it, the better! I refrigerated the tart for at least one hour.