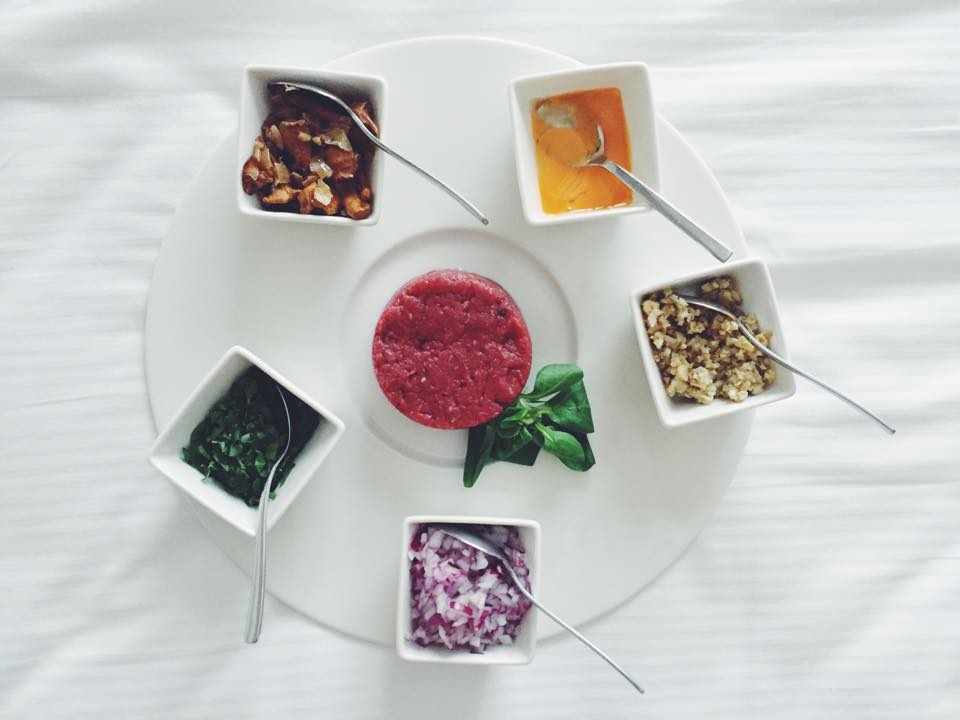 Animal protein is an essential part of sports diet.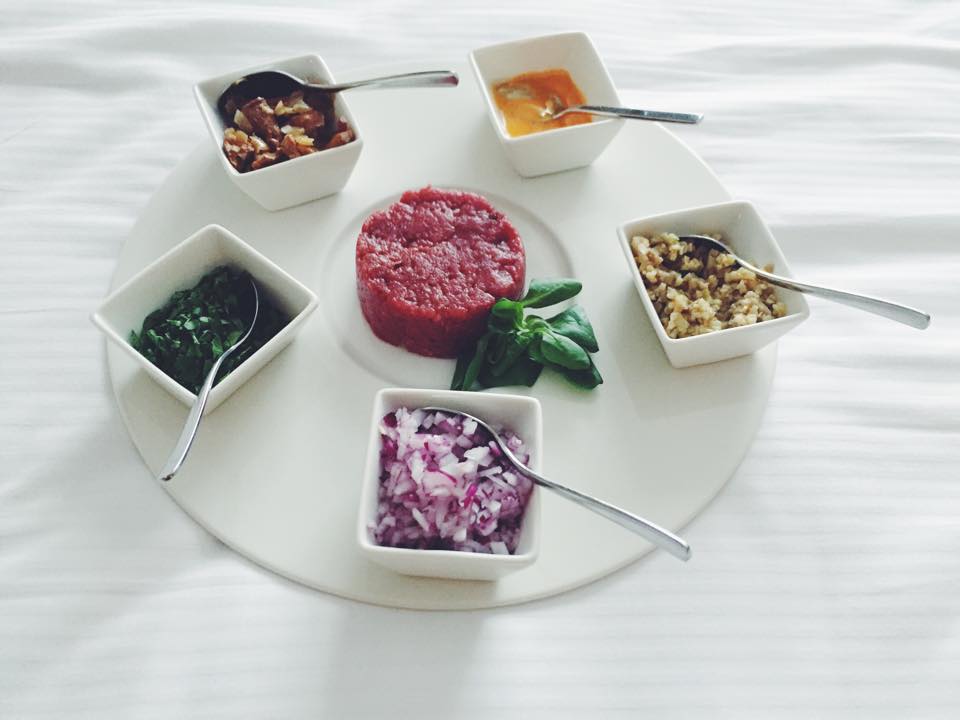 I usually recommend it as part of a supper, but there are situations in the training/competition cycle when such a protein energy boost should be served for breakfast e.g. after an exhaustive match/competition that took place the day before.
Then, such a portion of meat with yolk will keep cortisol level at the proper level for the rest of the day. We make steak tartare from beef because it contains CLA fatty acids and taurine that aid muscle recovery.
How to make it?
I washed beef and minced it. Then I chopped onion finely. Next, I mixed the meat with chopped onion, salt, black pepper and yolk.