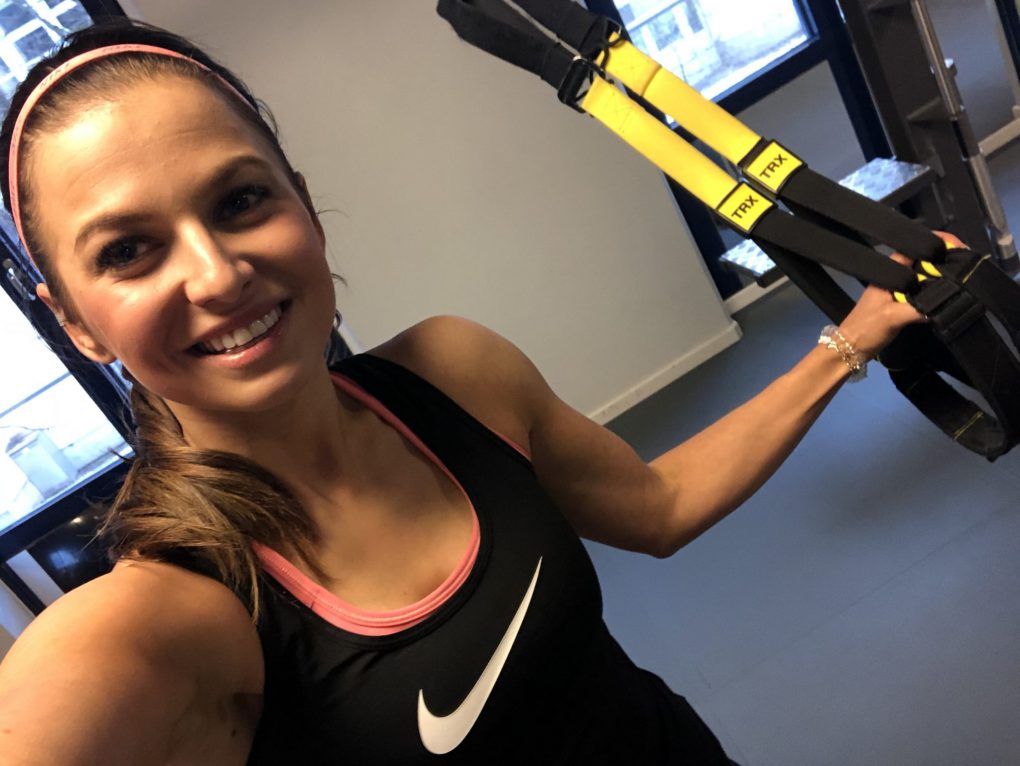 TRX – the power of joints and muscles, balance and mobility, fitness and health
20Because of my profession, which is also my passion, I try to find out about all novelties in terms of sport and physical activity. 56 Polish and foreign certificates which I have gained over my career include, among others, TRX certificate (level 1 and level 2) as well as TRX® Rip Trainer which I got in the USA.
I have mentioned this type of workout a number of times on my blog or social media channels and I hope to encourage You to try it again 🙂
TRX – simplicity is brilliant!
TRX is a functional training created for American special forces. Soldiers at sea had no access to the gym or specialist training equipment. The aim of workout with straps was to keep fit and train endurance with little space or few specialist tools available. Thanks to its simplicity and surprising effectiveness TRX was quickly recognized worldwide.
The unquestionable advantage of TRX is minimizing the risk of injury which has made it popular among sportspeople of various disciplines. What you need is a ceiling, straps and motivation 🙂. These three components are the basis on which you can build numerous exercise combinations. The additional two parts are of course bodyweight and gravity. You decide on the level of difficulty by changing your body angle. Easy, isn't it? That's right! This is the reason TRX is becoming so popular.
TRX – who is it for? For YOU!               
You don't train on a regular basis, you have no time to hit the gym or your muscles are too weak? Nevermind. TRX is a great solution for those who want to have a more slender body but it is also perfect for making your muscles stronger, especially your abs! Say no to excuses and stop saying you have no time… You can train while watching your favourite series 🙂 Just stay focused 🙂
The equipment you need – TRX straps
The Y-shaped straps are very light and durable. You need to attach one ending to a hard and stable surface, e.g. a ceiling, a door-frame, a branch of a tree, etc. You can buy them as a complete set in a sports shop. The length of professional TRX ropes can be adjusted and therefore they suit various physical parameters. You can also use climbing ropes but here I would like to highlight the fact that you can get no safety guarantee when it comes to mounting and using this equipment.
Have a go! There's no harm in trying!
A sample workout: