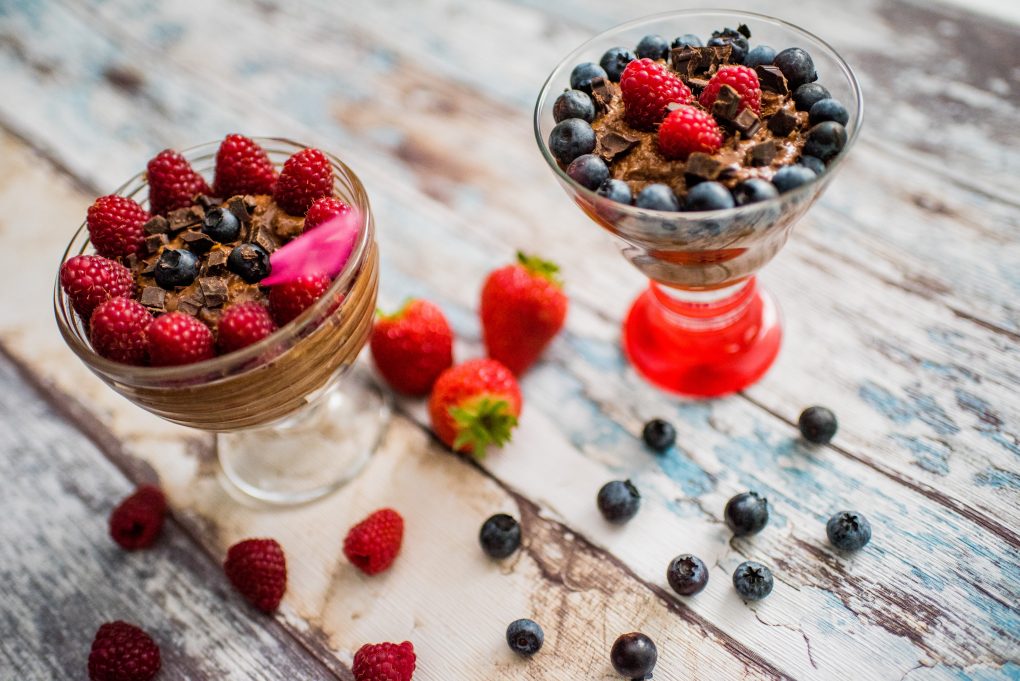 Today I would like to offer you a recipe for an exquisite, vegan chocolate mousse – after all, who doesn't like chocolate? However, due to high calorific value of this product (high content of sugar and fat), many of us quit it. It is worth mentioning that, in spite of its high sucrose content, chocolate has a low glycemic index which means that after consumption there is no rapid increase of glucose level in the blood. Moreover, it is a good source of many valuable, biologically active ingredients, such as vitamins, minerals and antioxidants. What is more, recent research has shown that dark chocolate eaten in moderation may decrease the risk of cardiovascular diseases.
Preparation:
Mix avocado with banana. Add milk, cocoa, coconut sugar and mix all ingredients again. Then sprinkle with crushed chocolate and garnish with fruit.
Looking for some more fresh and inspiring recipes? Check out Diet by Ann!