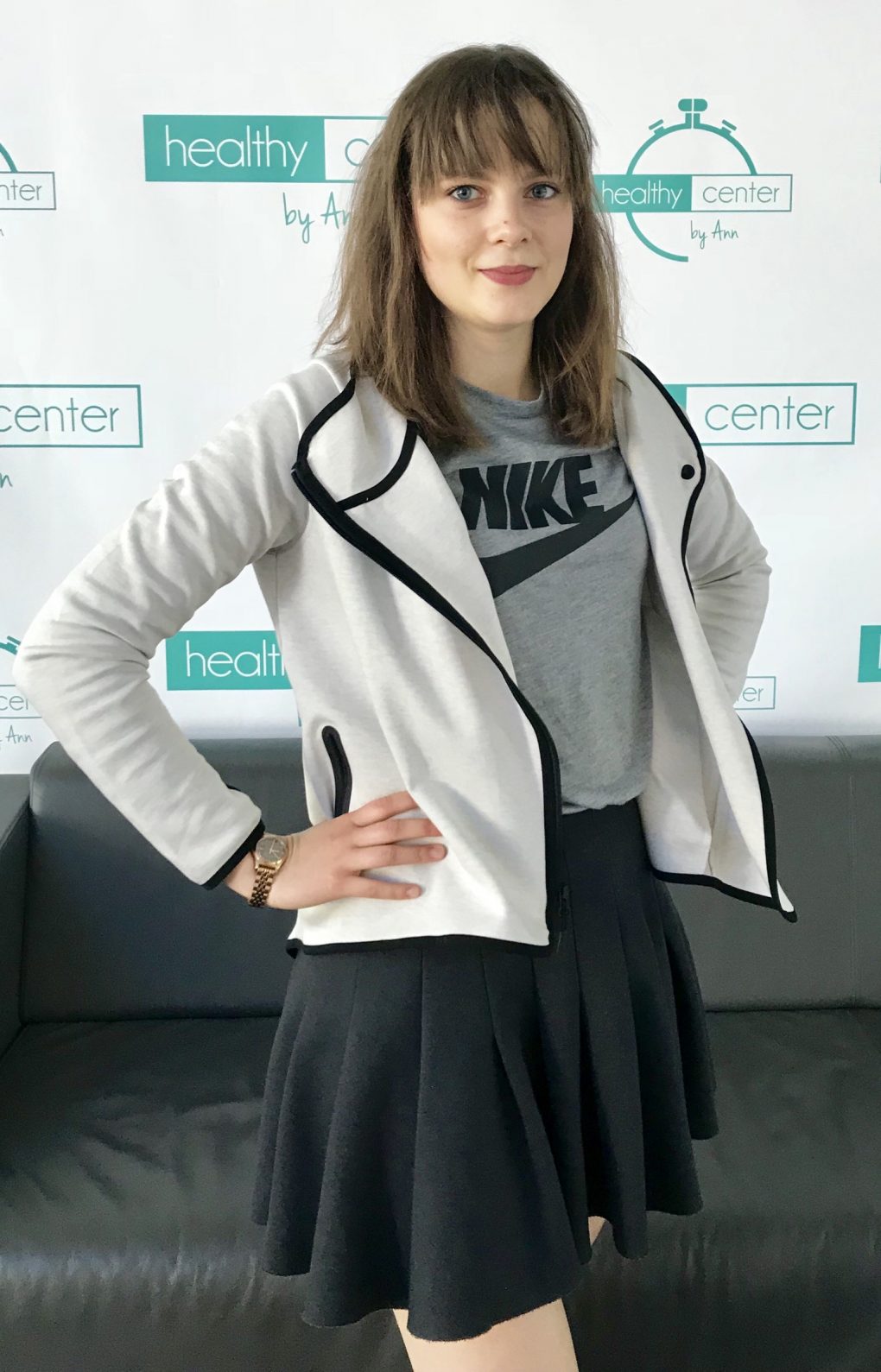 What to eat before your run?
My next guest on this blog is Alicja Krajowska-Kukiel – a dietitian at Healthy Center by Ann. In today's post she will share with You some of her knowledge about what a runner's diet should contain.
The running season is in full swing. 5K runs, 10K runs, half-marathons and the marathon – there is something for everyone. However, before such an effort it is advisable to pay attention to what we eat and when. During such a great physical activity our body functions a little different than usual and can take us by surprise. Stress is the factor which increases all negative symptoms, when we have just begun our running adventure and taking part in competitions. You can avoid that by introducing some changes to Your diet.
First of all – carbohydrates
Carbohydrates are the main nutrient we get our energy from. It is essential to store glycogen – a substance which is the main source of energy while working out. To keep it on an optimum level in the muscles (where the largest amount of it is stored) we should have the right amount of carbohydrates in our diet. If we take part in short runs (5 or 10km), it is enough to modify Your diet a day before the start. In case of longer runs (half marathons, a marathon) it is good to begin 2-3 days in advance.
You can't forget there are different types of carbohydrates – simple and complex. The basis for our everyday diet (also before the run) should be complex carbs (all kinds of whole grain products, such as groats, rice, cereals). There is no need to tuck into sugar and sweets – it will not help us store fuel but only add extra weight, change mood or energy level.
      2. Limit fiber
Fiber is a very welcome nutrient in our everyday diet, however, on the day  before the run it is not necessary. On the contrary, when You consume too much fiber, it may result in the feeling of discomfort or various digestion problems. For this reason it is advisable to replace wholemeal products on the day before the run with light meals – white bread, white rice, pasta, fine groats (e.g. couscous, semolina), rice or corn flakes. Too many fresh vegetables are not good either. It's better to reach for cooked products (boiled/ roast/ stewed).
A little less protein
It is also good to reduce the amount of products high in protein – especially meat, fish, seafood, etc. They are quite stodgy so in order to make sure that You feel light and well while doing intense sport, You can limit the amount of these products 1 or 2 days before the run.
Legumes are also not the best idea since after consumption You may suffer from digestion problems (e.g. bloating or gas). Therefore, they will not benefit us, especially if we don't eat them in big amounts on a regular basis.
Be careful with fat
Fat is also one of the ingredients that slows down our digestion. For this reason You should skip fat, fried meals before a run (actually You should skip them anyway 😊 ). Replace them with light meals, cooked/roast or grilled with no extra fat. To provide Your body with some fat before starts, You can have some seeds, nuts, avocado or good quality vegetable fats, e.g. as a dressing.
Hydration
Fluids are an essential part of meal planning before Your start. Remember about the right amount of water (minimum 30ml per every kg of Your weight – for a person who weighs 60 kg it is about 1,8l). It should be consumed in small portions throughout the day (there's no point in drinking a huge bottle of water in the evening to make up for the whole day 😉). Some of the fluids You drink can be replaced with an isotonic drink (of good quality!). It will provide the right amount of electrolytes. lots of which are lost while running, especially when the weather is hot. The longer the run, the bigger the loss, so it's especially advisable in case of half marathons and marathons.
Breakfast before the start
You definitely shouldn't experiment with this meal. It's best to choose a dish that is high in carbs (e.g. a porridge made with water with some fruit/ sandwiches with jam or honey) on condition You've tried it before and know for sure that it will not cause indigestion. This meal should be consumed within 2-3 hours before the start. What is more, to keep the  energy level high, You can have a snack such as a piece of fruit, an energy bar or 2 rice cakes with honey about 20-30 minutes before the start.
Introducing these changes before the start can significantly help You feel better and store more energy for the run. And of course You can't forget about proper hydration and energy supply while exercising!