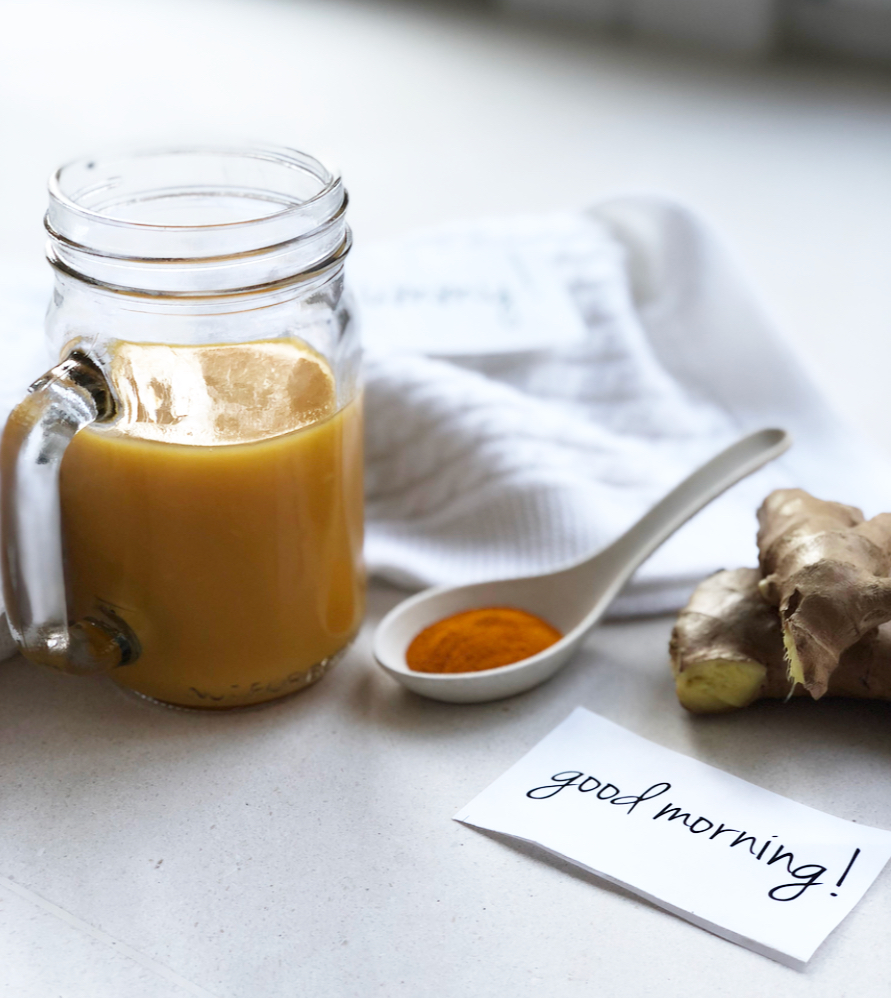 My 12 ways to strengthen the body in fight against viruses
My 12 ways to strengthen the body in fight against viruses
Did you know that many products and nutrients can stimulate the immune system to fight colds? Learn about my ways to fight viruses and find out how to deal with infection effectively. Do not wait for the cold to catch you. Start working today!
An infusion of ginger and lemon
Ginger has been used for the treatment of colds for centuries. It has anti-inflammatory, antibacterial and antiviral properties. Ginger also acts as an analgesic and antipyretic.
A method of preparing:
Add fresh grated ginger to one  glass of boiling water (1.5 liters of water – 10 g). Cook for about 20 minutes (if you will use ginger powder, you should be boil it for about 3 minutes). A hot drink with the addition of a slice of lemon should be drunk daily, preferably with small sips.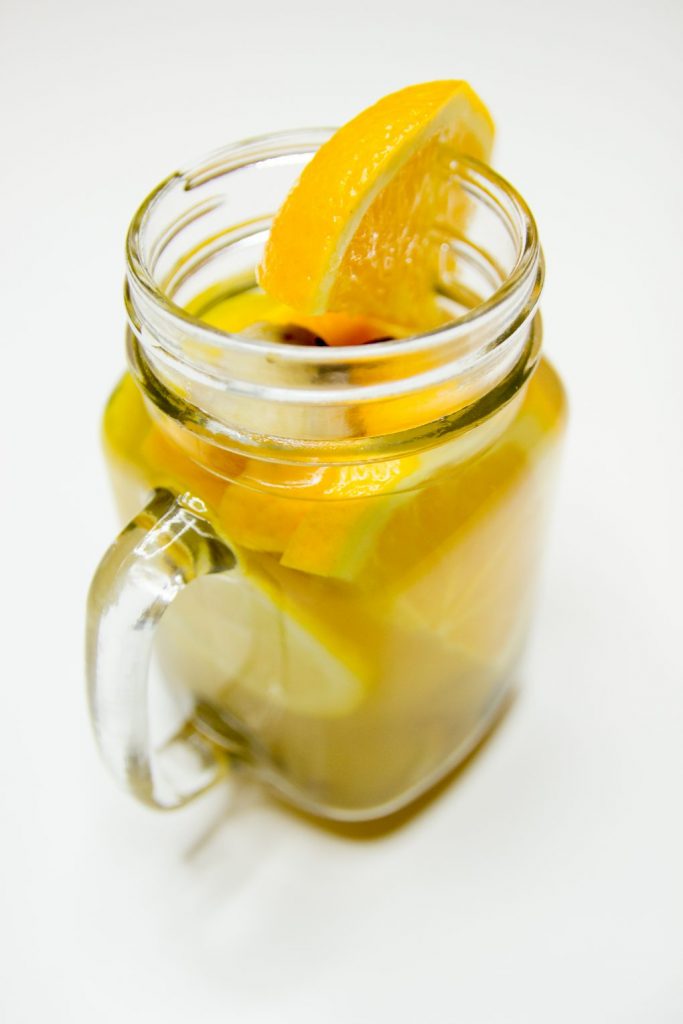 2.  A field horsetail bath

I recommend field horsetail bath especially for people with a tendency to have fungal and viral skin infections. It also gives good results in the detoxification of heavy metal poisoning.
A method of preparing:
Add a handful of horsetail into cold water for about 8 hours. Then boil and strain into the tub. Add warm water and take a bath for 20-30 minutes. WARNING! The bath can not be too warm!
3. Bath in magnesium chloride
Magnesium baths are an effective source of magnesium supply to the body. Magnesium chloride is also widely used in the treatment of many diseases. It also supports the immune system in the fight against infectious diseases.
A method of preparing:
Fill the tub with hot water. Add 1 cup of magnesium chloride. Bathe for about 20-30 minutes.
4.  Syrup made of onions and garlic

Both garlic and onions are an effective tool to fight infection. Both vegetables effectively stimulate the body's immunity. They also have the neutralization properties of viruses responsible for the development of influenza and cold.
A method of preparing:
Peel and cut into slices 2 onions and a few cloves of garlic. Cut the onion and garlic and place into layers in a jar while pouring honey. Leave it for a few hours until the onion will praduce the juice. Then add the syrup. The finished syrup can be stored in the fridge for a few days. Daily dose –  2 teaspoons of syrup.
5. Warm golden latte, that is: coconut milk, cinnamon, cardamom, turmeric and honey

Thanks to a properly selected mixture of spices, this latte not only warms you up, but also effectively stimulates the body to fight harmful pathogens.
A method of preparing:
Mix 1 cup of coconut milk, 1 teaspoon of cinnamon and 1 teaspoon of cardamom. Cook on a low heat. Then blend, so that the milk is foamed and add a teaspoon of turmeric paste. Add one espresso and one tablespoon of honey.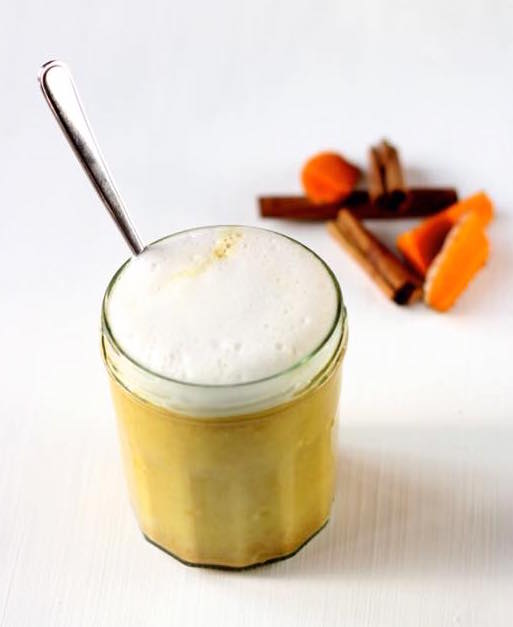 6. Turmeric shot with ginger, cayenne pepper and lemon
Turmeric is one of my favorite spices. According to numerous studies, it has anti-inflammatory properties. The cayenne pepper, thanks to the high content of capsaicin, soothes cold symptoms and at the same time has analgesic effects. Lemon, on the other hand, is an excellent source of vitamin C, which effectively supports the immune system. Try and effectively get rid of the infection!
A method of preparing:
Boil water, add ginger, cayenne pepper and turmeric. Mix. Set aside for a moment. Add a teaspoon of honey (not to a boiling water) and a slice of lemon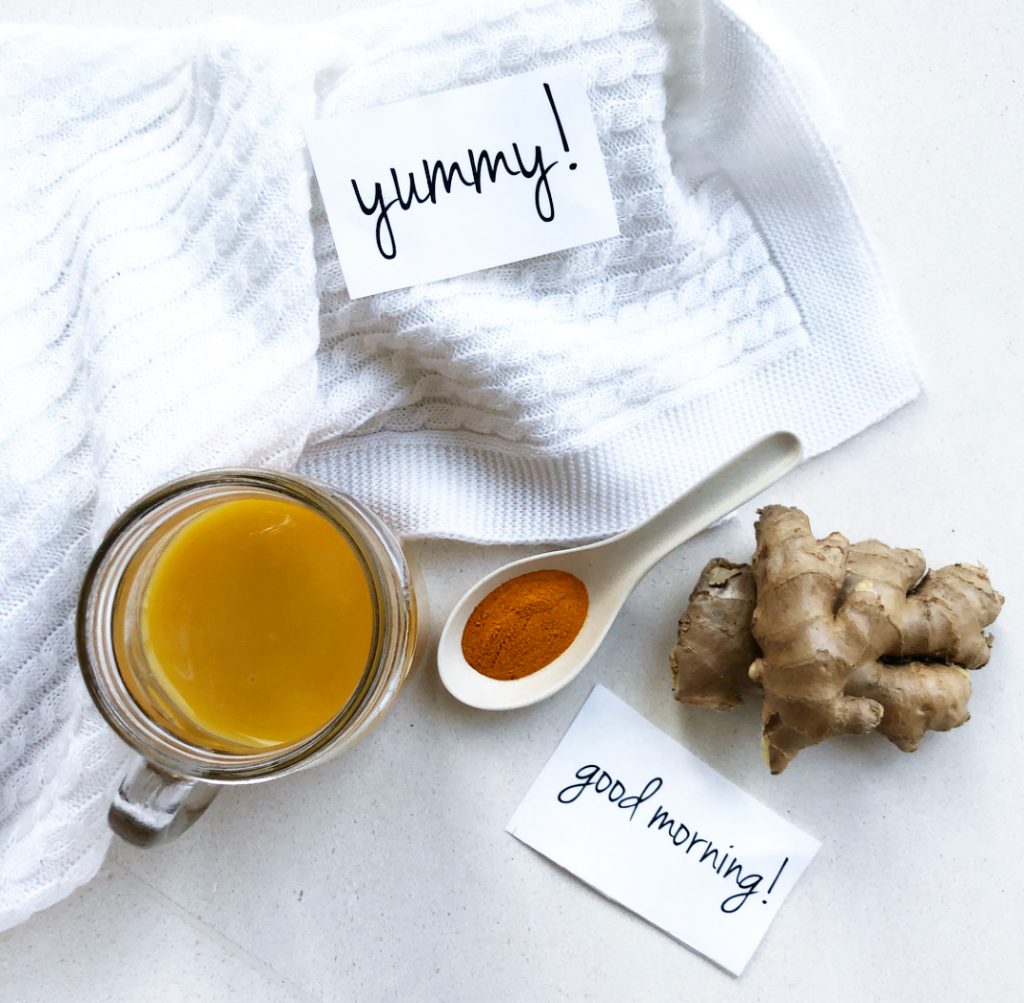 7. Millet with clarified butter Ghee, apple, nuts and raisins, cinnamon, cloves, vanilla.

This is an ideal example of a warming breakfast for people who catch a cold. Don't let it happen! Remember that a healthy diet is the best medicine!
A method of preparing:
cook ¼ cup of millet the day before, according to the instructions on the packaging. Before cooking, rinse it 1-2 times under running cold water. On the next day, you can warm up the millet. Soak raisins (eg goji berries) in hot water and leave it for 15 minutes. Add honey, ghee butter, and spices. Mix everything. Cut the apple into cubes. Mix the millet with apple, nuts and raisins.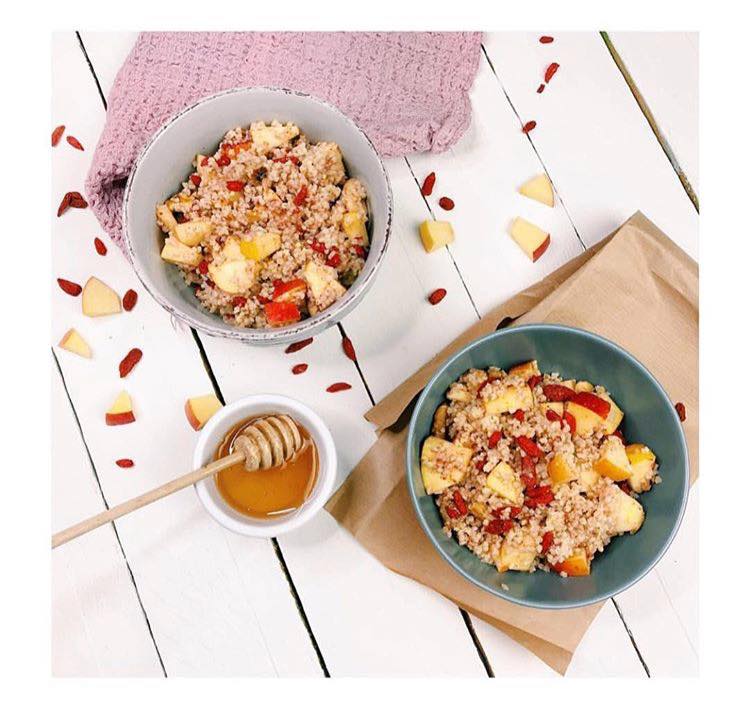 8. Baked banana with cinnamon, ginger, cardamom, coconut sugar

A very simple dish that not only tastes great, but also thanks to appropriately selected ingredients, it mobilizes the immune system to fight viruses.
A method of preparing:
Cut two bananas into slices. Sprinkle with 1 teaspoon of cinnamon, 1 teaspoon of cardamom, 1 teaspoon of vanilla, 1 teaspoon of ginger and 1 teaspoon of coconut sugar. Bake for about 20 minutes at 180C.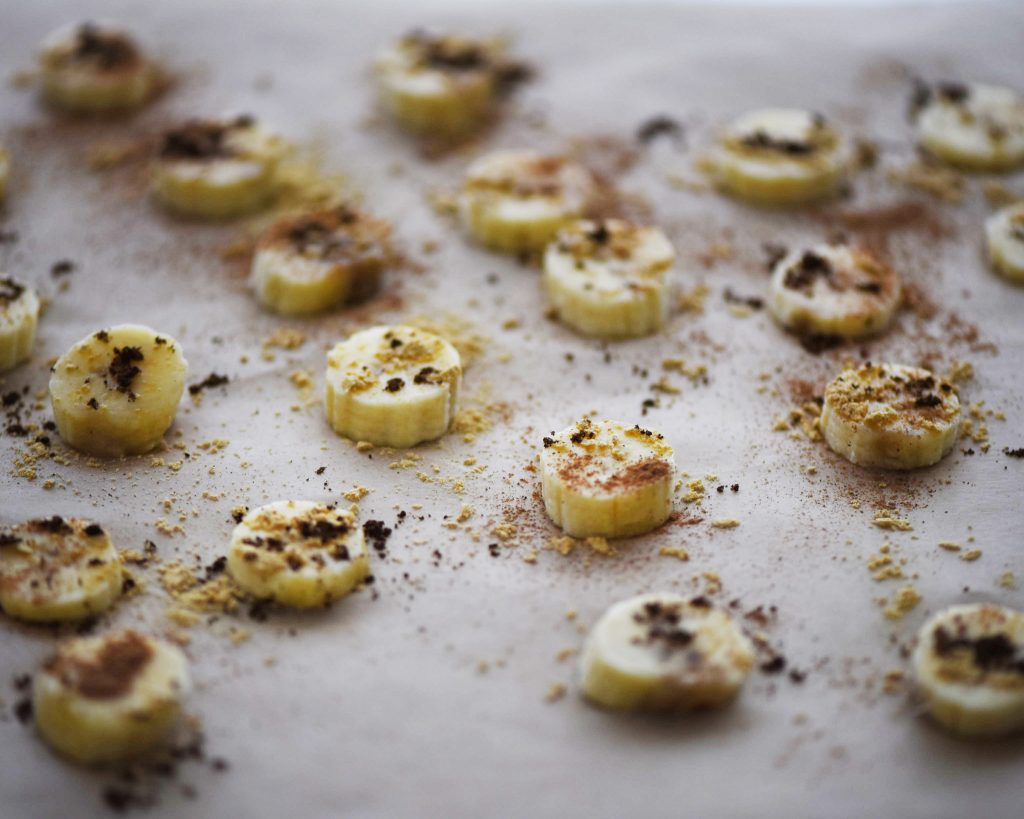 9. Broth by Ann
The best way for me, when i catch a cold is eating a hot broth. This soup not only warms up the body, but also from experience I know that it helps to fight the first symptoms of infection.
A method of preparing:
Add to 2-3l of boiling water: ½ teaspoon of thyme and ¼ teaspoon of turmeric, about 1 kg of good meat (rooster, guinea fowl, pheasant, young beef, veal, bones), 3 tablespoons of unpasteurised apple vinegar, ½ teaspoon of cumin. Cook the broth for 4-5 h on a low heat. Add: 3 medium carrots, 1 parsley, 1 large onion, celery (one stalk), 2 cloves of garlic, ½ teaspoon of ginger, a pinch of cayenne pepper, 1 bay leaf, 4 allspice and salt. Then cool the broth and collect the fat. Broth should be served preferably with millet boiled on water, or with potatoes or couscous.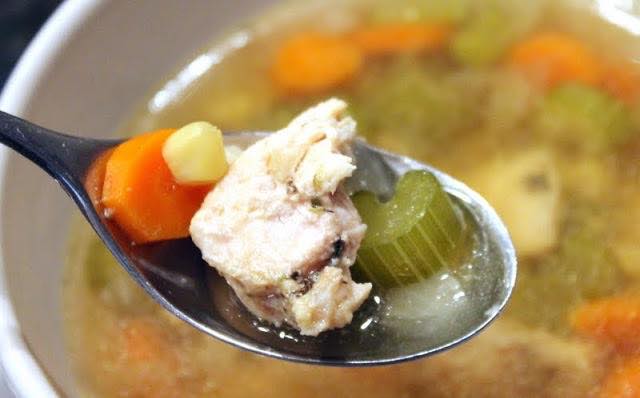 10. Turmeric and carrot burgers

Thanks to the presence of chili and turmeric, this dish can be very effective in the fight against colds. The results of previous studies suggest that those who consume turmeric and chilli are less likely to develop acute inflammatory diseases of the respiratory system.
A method of preparing:
Add 1½ cup carrots cut into slices and cooked to  50 g of coconut flour, 3 tablespoons of chia seeds, a pinch of chilli, salt, thyme, cumin and turmeric. Mix everything. Bake 55 minutes at 180 ° C.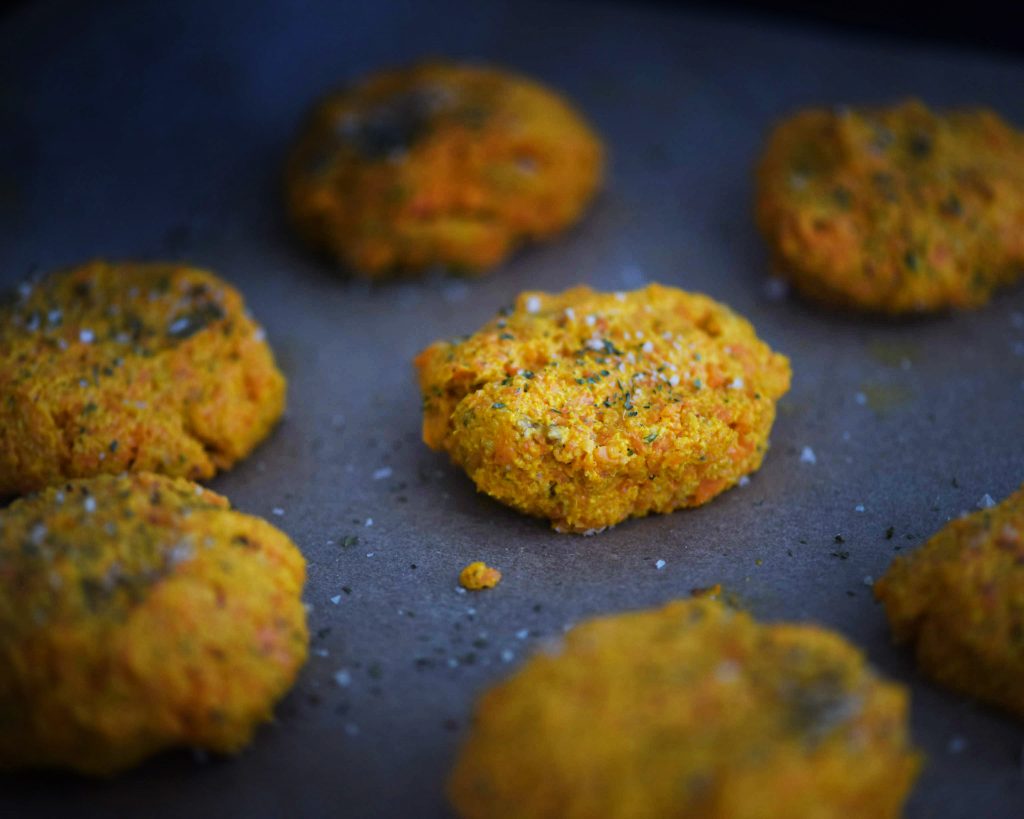 11. Grated horseradish
Horseradish has many medicinal properties. However, few people know about them. It is a natural remedy in the fight against colds, runny nose and sinus problems. Prepare home-made grated horseradish and see its extraordinary effects.
A method of preparing:
Peel and grate 2 horseradish roots on the grater. Sprinkle with lemon juice. Pour all the ingredients with a pinch of salt and sugar, mix thoroughly and eat. Can be mixed with a spoon of ghee butter.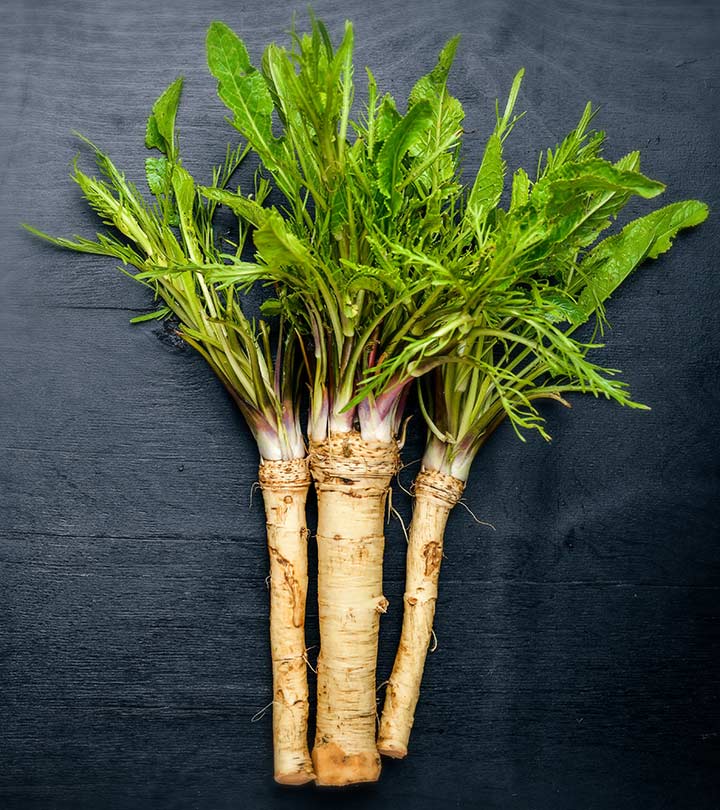 12. Wrap with goose fat

Treatment with natural methods, based on the recipes of our grandmothers, is becoming more and more popular. One of such methods is body wrap with lard. It will help you fight coughing.
A method of preparing:
Put the  lard on your chest and slowly rub into the skin. Cover with parchment and wrap with a towel.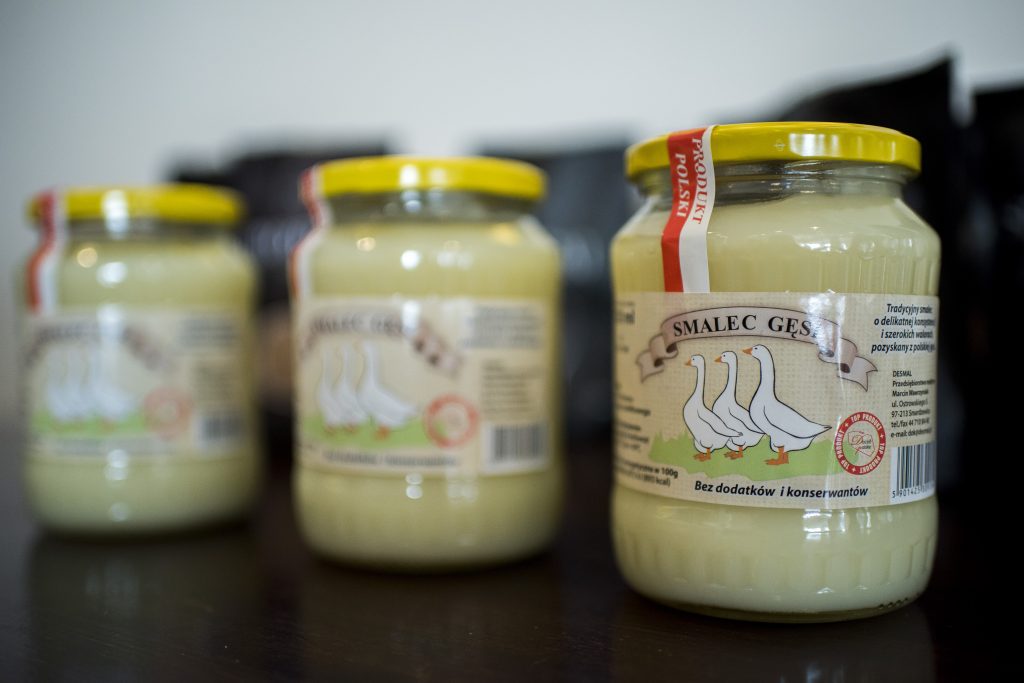 Source:
Chang JS, Wang KC, Yeh CF, Shieh DE, Chiang LC. Fresh ginger (Zingiber officinale) has anti-viral activity against human respiratory syncytial virus in human respiratory tract cell lines. J Ethnopharmacol. 2013;145(1):146-151.
Liu Q, Meng X, Li Y, Zhao CN, Tang GY, Li HB. Antibacterial and antifungal activities of spices. Int J Mol Sci. 2017;18(6). pii: E1283.
Marzocco S, Calabrone L, Adesso S, Larocca M, Franceschelli S, Autore G, Martelli G, Rossano R. Anti-inflammatory activity of horseradish (Armoracia rusticana) root extracts in LPS-stimulated macrophages. Food Funct. 2015;6(12):3778-3788.
Serafini M, Peluso I. Functional Foods for health: The interrelated antioxidant and anti-inflammatory role of fruits, vegetables, herbs, spices and cocoa in humans. Curr Pharm Des. 2016;22(44):6701-6715.
Vazquez-Prieto MA, Rodriguez Lanzi C, Lembo C, Galmarini CR, Miatello RM. Garlic and onion attenuates vascular inflammation and oxidative stress in fructose-fed rats. J Nutr Metab. 2011;2011:475216.