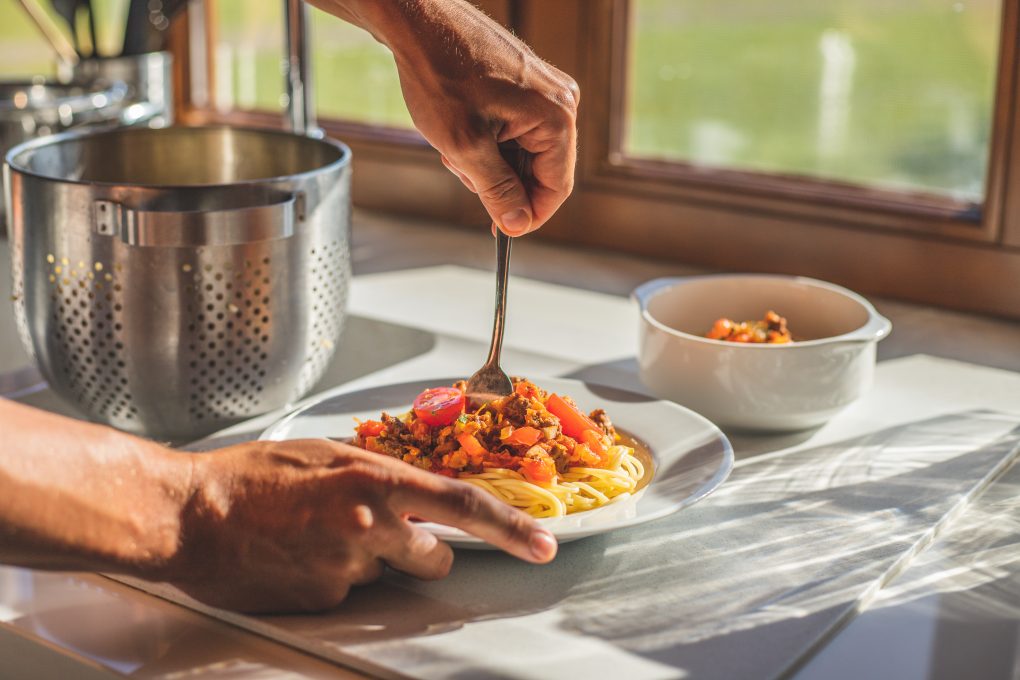 A Quick Meal – Spaghetti Bolognese with Poultry
Pasta, noodles… they are still all-time favorite in many homes. In mine too, and especially my daughter likes them a lot. Dear moms, you know it very well, don't you? Do you know a kid who doesn't like spaghetti bolognese?
Preparation:
I washed the tomatoes thoroughly, blanched and peeled them, and grated. I heated the oil in the frying pan and fried the meat. Then I poured in a bit of water and stirred in the spices. After that I added the tomatoes, corn (you can also add some grated carrot) and stewed everything with the lid on. I prepared the pasta according to the recipe on the packaging and served it with the sauce.