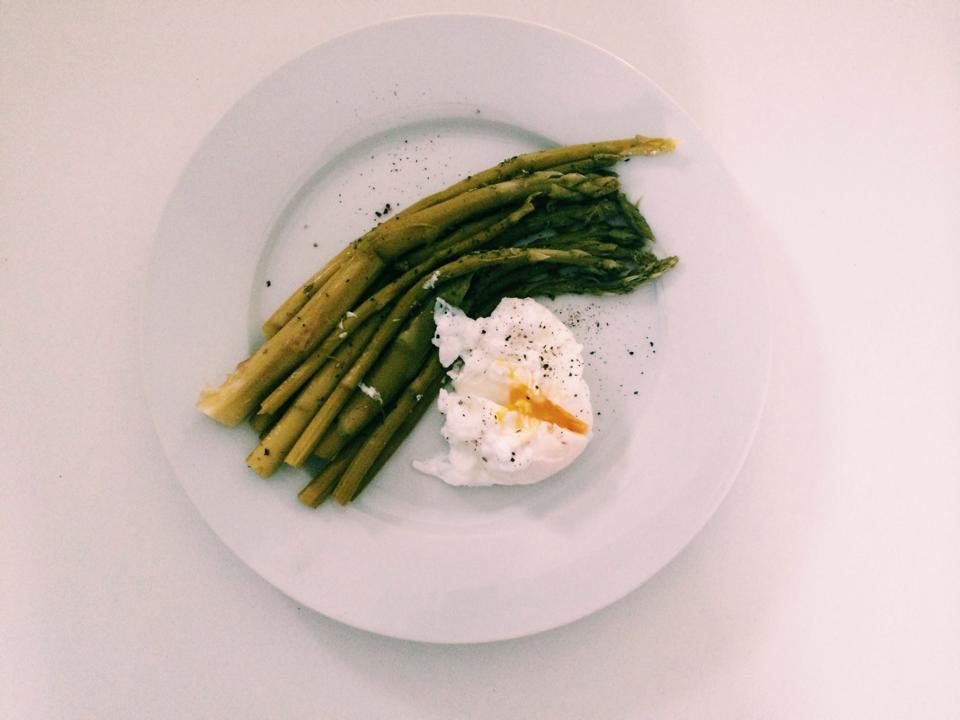 Asparagus with poached egg
The asparagus season is still not over, so we must use it as much as we can, because life it's short.
I can eat asparagus all the time, so again today we served these charming tasting vegetables.
I washed asparagus, I cut the tips off and I steamed it. In the meantime, in a fairly wide pot I boiled water with vinegar.
When the water gurgled sharply reduce heat.
When the water turn in a kind of vortex, or siphon – I poured the egg there. "Cleaned up" the protein so that the it's covering whole yolk. After exactly 2.5 minutes I had my poached egg ready.
I fried asparagus in butter coconut adding thyme and coriander and served with egg :).