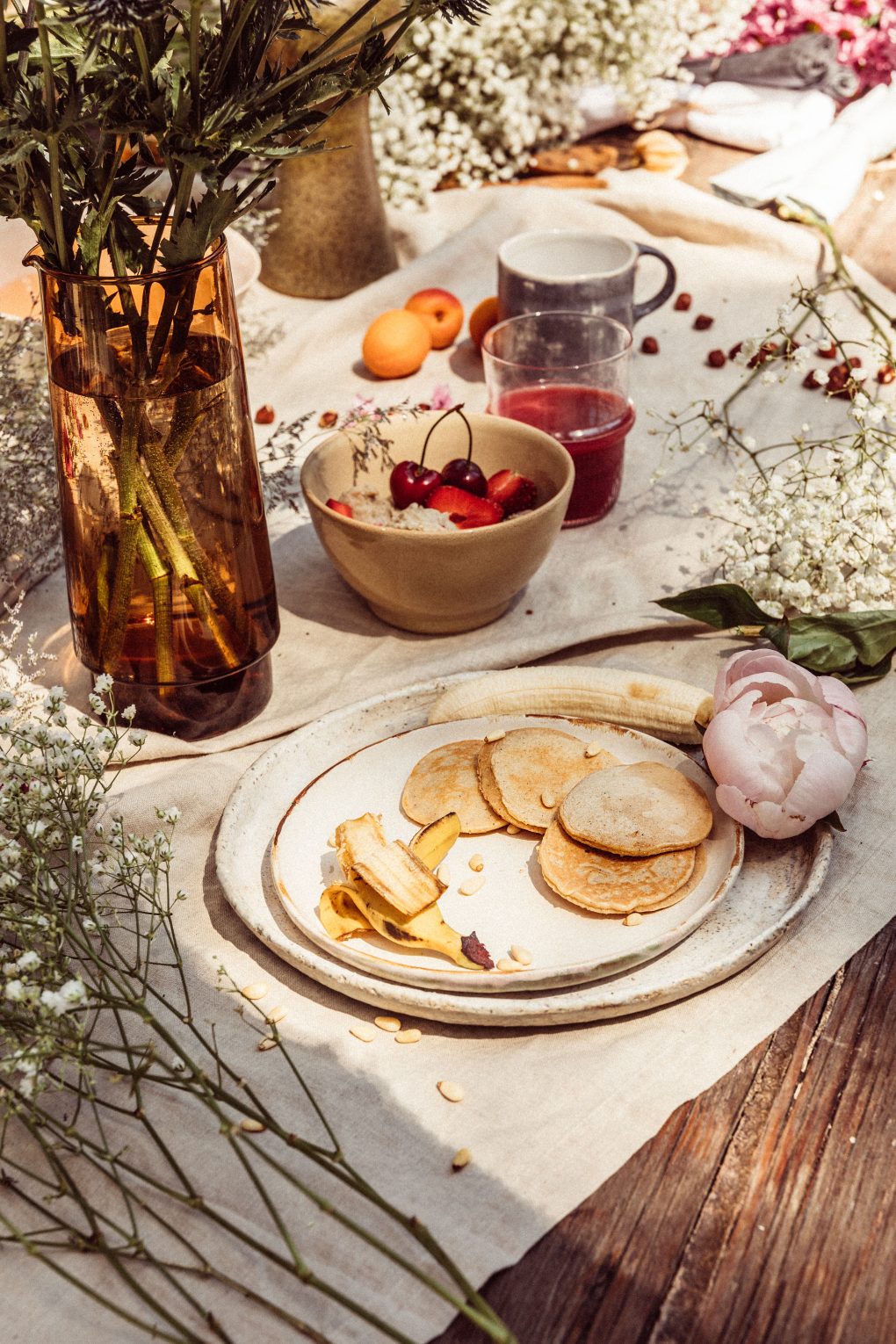 Banana pancakes with oats
Here is one of my daughter's and husband's favorite recipes. Banana pancakes with oats!
Preparation:
Blend all ingredients and leave in the dish for 15 minutes. Warm up the pan, melt the butter and fry pancakes (it's best to fry it one at a time, in the middle of the pan), be careful not to fry it for too long because they will not be fluffy.  If the dough is too thick, you can add a little bit of vegetable milk or vegetable yoghurt.  I always serve pancakes with fruits.