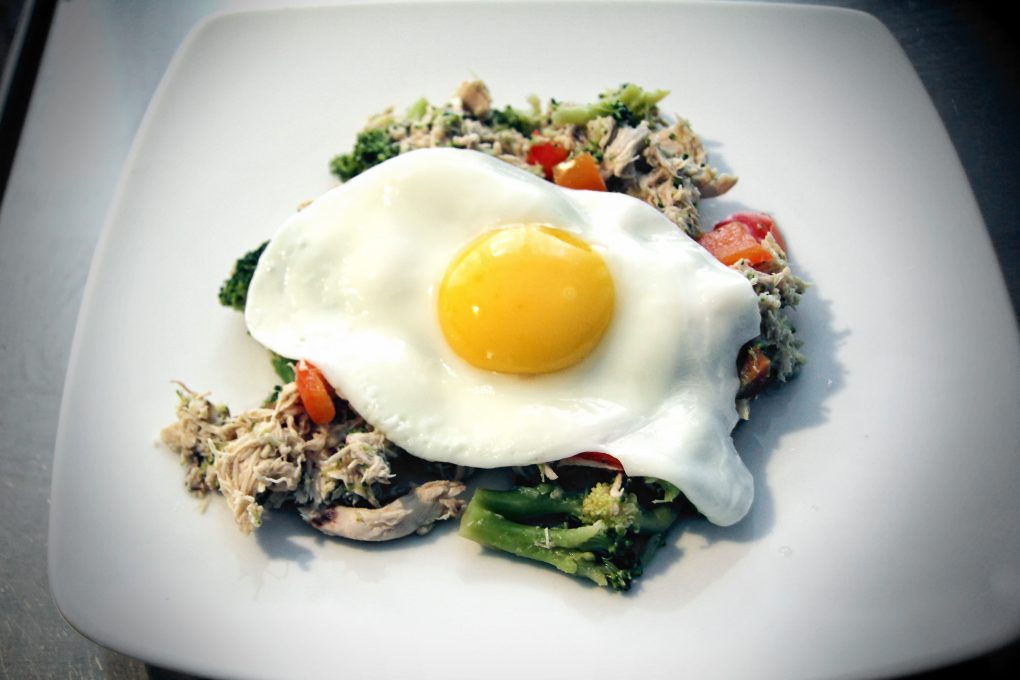 A BREAKFAST RICH IN PROTEIN AND FAT. CHICKEN STEW WITH A FRIED EGG.
A fast, high-protein breakfast? Voilà!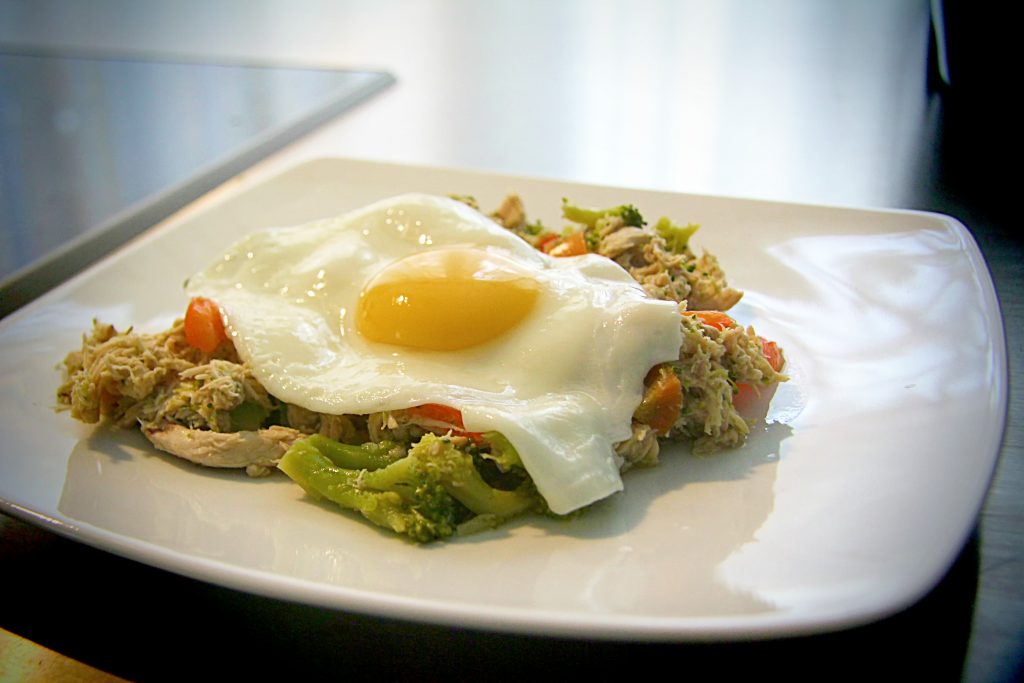 I used chicken from a broth I made earlier and cover it with a fried egg.
I simmered the vegetables. Then I added chicken and turned the heat up. When the water has evaporated I added coconut oil along with the spices.
I made a fried egg and put it on the chicken.