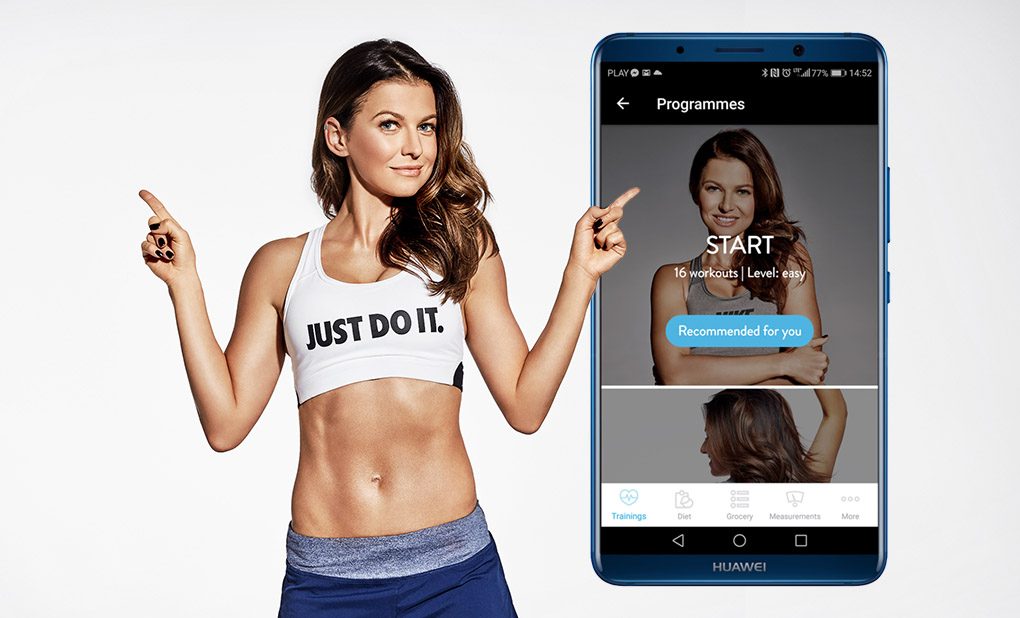 Choose training plan that fits you
In my opinion with the suitable plan, everybody can exercise – that's why my application contains 7 different training plans. Find this one what suit you best and stick with it… or just try the next one!
I am sure everyone can find something for themselves here.
Why? Because people who are JUST BEGINNING their adventure with physical activity can use it, as well as those who are on a MEDIUM level and those MORE ADVANCED.
I give You my word for it, everyone will feel tired! And everyone will be satisfied.
But, coming back to the programmes … You can choose from 25 different ones, for example:
START – perfect for those who are just beginning their adventure with physical activity or are back after a break (caused by illness or injury). Thanks to these exercises you will strengthen your whole body and find what you're capable of!
TX5 – this option is best if you already have some training experience but lack regularity. Build your physical condition and endurance, and burn fat thanks to the exercises included here, which you should do 5 times a week.
TX7 EASY – a good choice if you've already got to know the abilities of your body and are ready for an everyday challenge.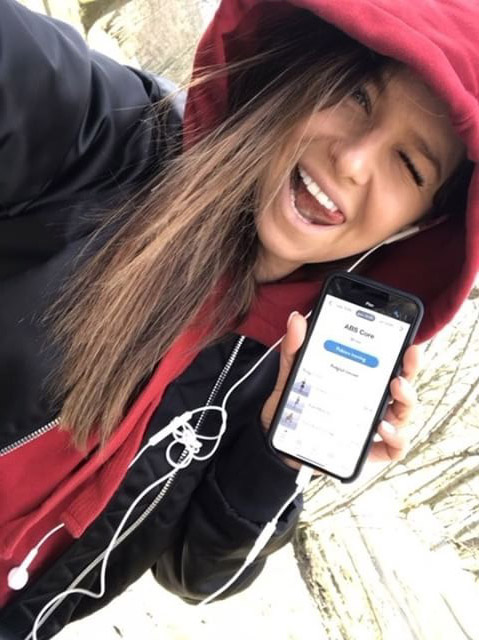 TX7 MEDIUM – regularity and frequency is of utmost importance in training – find out for yourself with this programme. Set yourself specific goals (sculpting your arms or stomach) and see they really are within your reach!
TX7 HARD – do you wish to break your own limits and give your all? Thanks to an everyday challenge with this programme you'll see everything is possible!
STRONG CORE – do you lead a sedentary lifestyle? Take care of your spine so that it serves you as long as possible! Thanks to these exercises you will strengthen your deep muscles of the core, back and stomach which are responsible for correct posture and a straight, healthy spine.
HEALTHY MOM – dedicated to all new mums who want to get back into shape after pregnancy, get a boost of energy and self-confidence.
Every TX programme includes workouts called:
Cardio  

ABS CORE

Legs and arms

Whole Body

Shoulders and back

Cardio Karate

Challenge

Stretching
In my application there are over 1550 training days. This equals almost 550 DVDs in one place!
I have chosen several sample exercises especially for you.
Check out what lies in store for you!
Download Diet & Training by Ann from the App Store or Google Play and start 7-day free access!
CARDIO
Cardio means endurance training. Its main goal is to strengthen your general condition and body fitness. Above all, it is a real fat killer! Cardio means lots of action – we will jump, run and simply have fun! Cardio workouts have a series of various advantages – they help lose weight, lower blood pressure and 'bad' cholesterol level, lower the risk of heart disease, lower blood sugar level, increase bone density and even reduce stress and depression symptoms. YOUR WELL-BEING IS GUARANTEED!
ABS CORE
In this case you train your 'middle' muscles – thanks to these exercises you will beautifully sculpt your stomach and strengthen those muscles responsible for the stability of your spine and your whole body. Get ready for lots of crunches and planks!
LEGS AND ARMS
Thanks to these exercises your legs will be both slender and strong and your arms beautifully sculpted. And let's not forget that when legs exercise, our buttocks are active, too!
WHOLE BODY
A bit of everything! This set will move and shape all your body parts. Because it's nice to strain your legs or arms but then comes the time to test how we deal in a situation when all our body takes a punishing!
"TRENING" – START
Exercises from the START programme train all your body – because at the beginning of our adventure with physical activity it is good to work on all your body parts in the most balanced way possible. You will find here crunches, squats, cardio, exercises strengthening your legs and arms, and many more – thanks to them you will learn all about your body!
Now I can tell you that it's not even a month since the launch of the Diet & Training by Ann app and I have been watching your progress with so much joy!
To my huge satisfaction, I can see you've been really enjoying my workouts!
Dear All, remember that short and regular training benefits you best.
And when you combine it with a balanced diet, you will get amazing results with Diet & Training by Ann available on the App Store and Google Play with 7-day free access!
Take it as an investment in yourself!