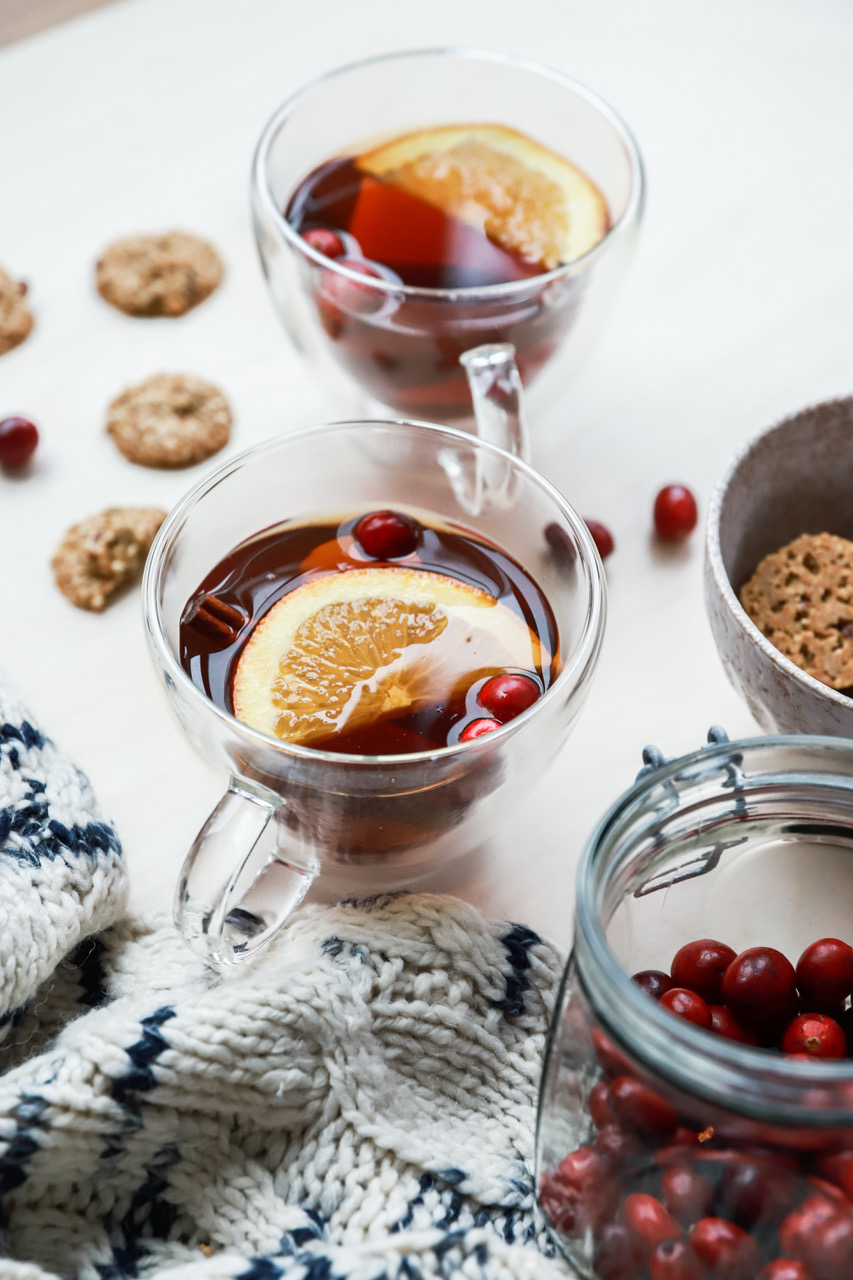 The new week is here and I hope your attitude is as optimistic as mine 🙂 The weather is still unstable and we wonder if it's still winter or already spring. That's why I have some warming cranberry tea for you. This recipe perfectly matches the challenge BOOST YOUR HEALTH!
I haven't had the opportunity to talk about GINGER yet and I think everyone associates it with home-made remedies for cold.
Ginger has long been known as a natural antiviral and antibacterial remedy. Thanks to its properties, it supports the treatment of colds. In addition, fresh ginger can be used to make tea. It has great warming properties, clears the airways and reduces fever. Each component of today's tea yields something valuable to the functioning of your body, which is why, as a whole, cranberry infusion is a very good way to support immunity. Fancy a cup of tea? 🙂
Preparation:
I cooked the cranberries in water for about 30 minutes. Then I added sliced orange, ginger, honey, and cinnamon sticks.