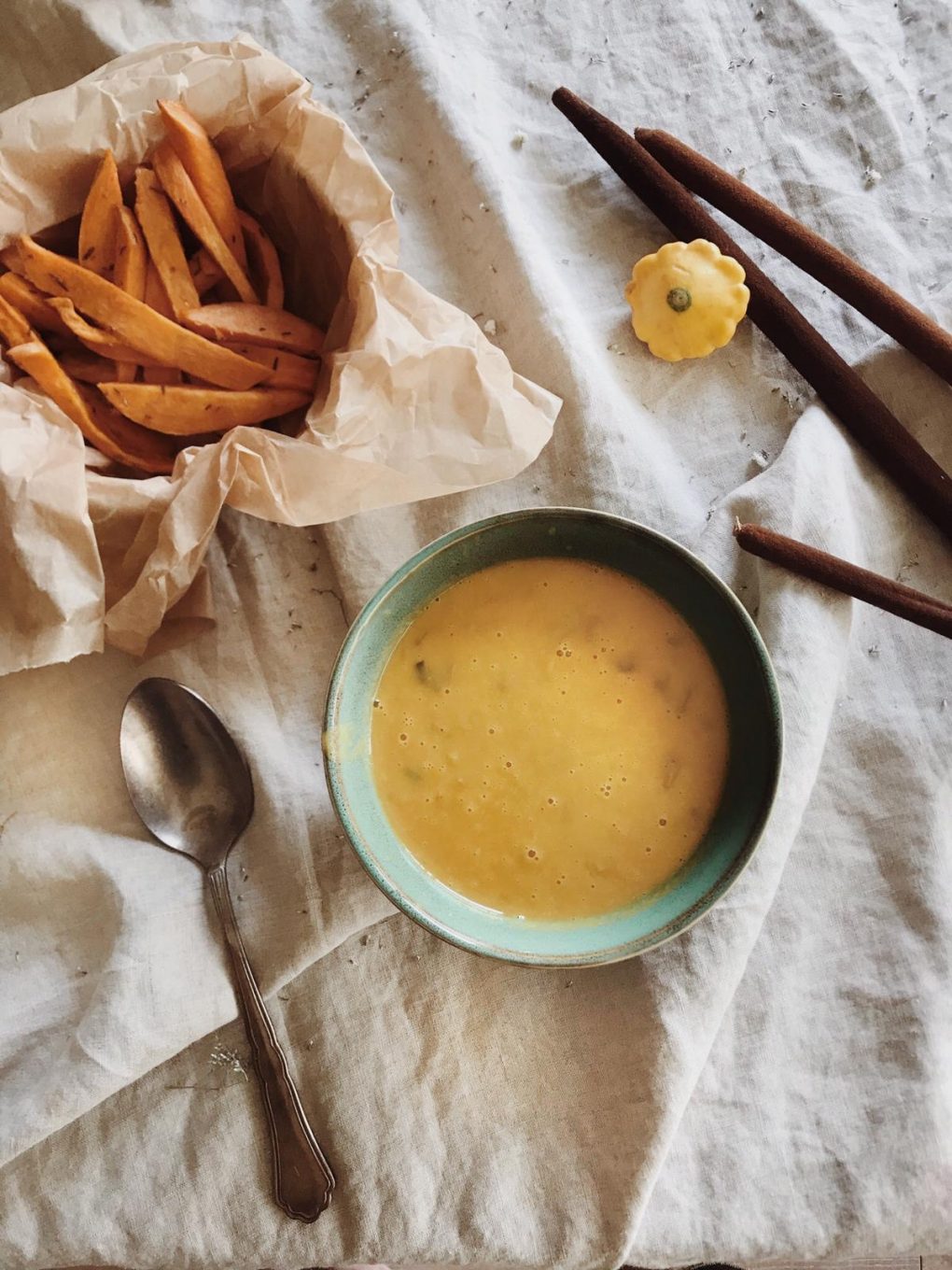 Creamy Sweet Potato & Zucchini Soup
I've noticed that you often run out of ideas for dinner. Sandwiches again??? How about something healthy, light, and at the same time nutritious? Maybe a quick cream soup? What's important, you can prepare this recipe by using same leftover vegetables from your fridge, which means no need to visit the grocery. Today I go for a sweet potato and zucchini but you can use any other vegetables just as well: cauliflowers, broccoli, carrots, parsley root, celery, potatoes, or tomatoes.
Preparation:
I peeled the sweet potatoes and zucchini and cut them into small pieces. Then I fried finely chopped onion and garlic in olive oil and added grated ginger. I cooked the sweet potatoes in vegetable stock and after 15 minutes added the zucchini and cooked just a little while longer until it was tender. I blended all the ingredients and seasoned the soup. At the end I stirred in some parsley and cilantro. I also recommend serving the soup with a few drops of truffle oil.