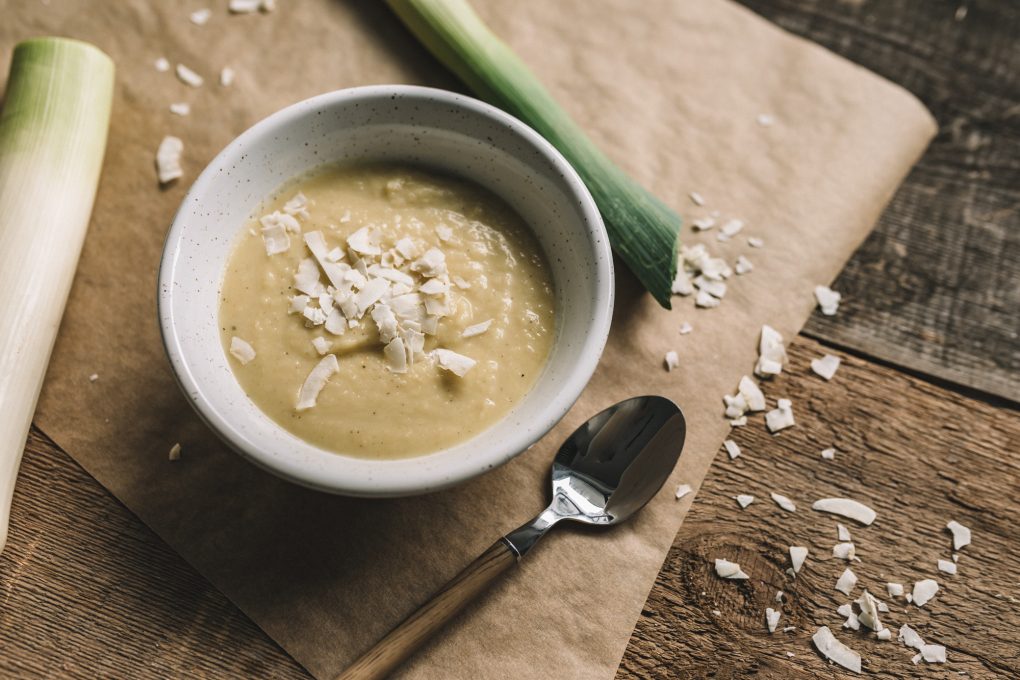 Creamy White Vegetable Soup
I've completely switched both my body and my cuisine into winter mode. Luckily, this season doesn't mean empty shelves at the greengrocer's and root vegetables are available all winter. I decided to make use of them to prepare something light and warm which is cream soup: my favourite dish in this frosty season.
Preparation:
I chopped the onions and garlic, sliced the leek and diced the potatoes and parsley root. Then I heated the clarified butter in a saucepan and slightly fried the onion and garlic. Next I added the leek, fried for 3-4 minutes more and stirred in the remaining ingredients. I covered them with water and cooked until tender. I blended the soup until smooth, seasoned it and sprinkled with almonds. If you like your soup slightly sweet, I suggest adding a bit of honey at the end.