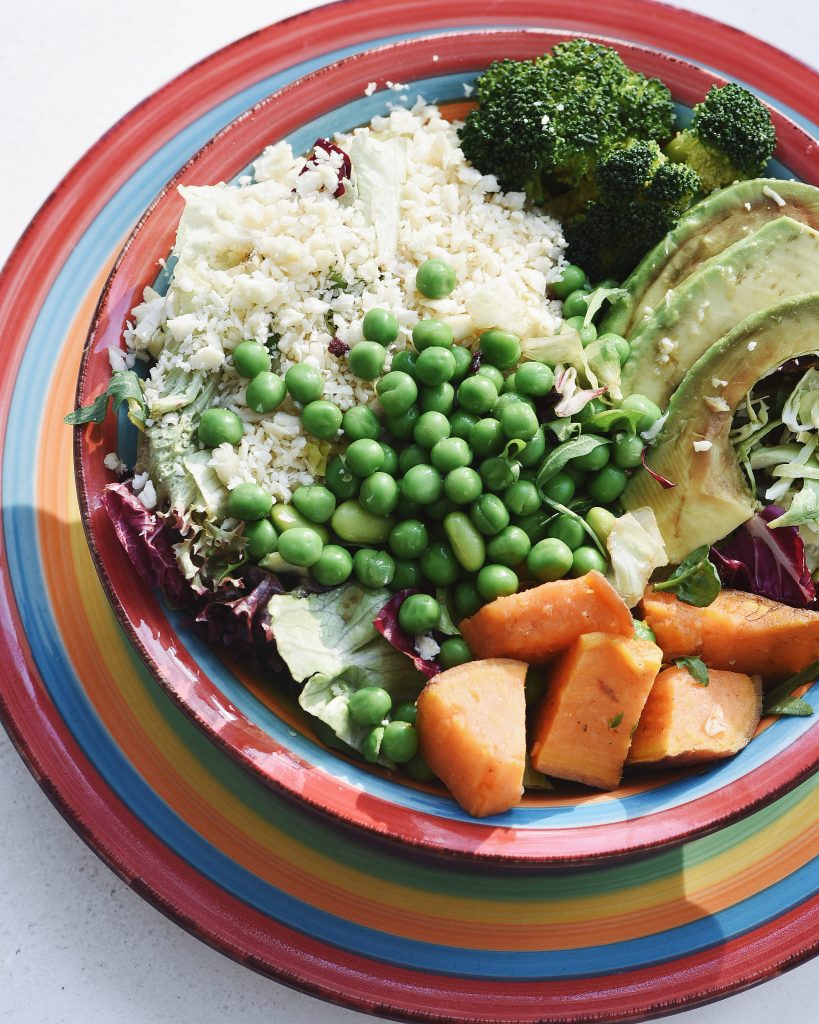 Green Bowl with Cauliflower Rice
I love it when my plate is colorful with vegetables playing the main part. And to prove it I prepared a recipe for a green bowl with cauliflower rice. This dish will be great for lunch.
Preparation:
I grated the cauliflower, added some salt and pepper and sprinkled with lemon juice, and mixed in the olive oil. Then I roast the cauliflower at 180°C for about 15 minutes with the air flow on. In the meantime I put the lettuce into a bowl, added the cauliflower, diced avocado, cooked broccoli with the sweet potato and green peas. I pressed the garlic clove, stirred in the soy sauce, sesame oil and sesame seeds roast on a dry frying pan. I mixed all the sauce ingredients and sprinkled the salad with the sauce.