Lunchbox – vegetable stew
We enjoy the summer and vegetable as the seasonal gifts. Often we invent dishes that are most  welcome once in a while 🙂 However, the basic products also can create a simple and delicious dish or side dish.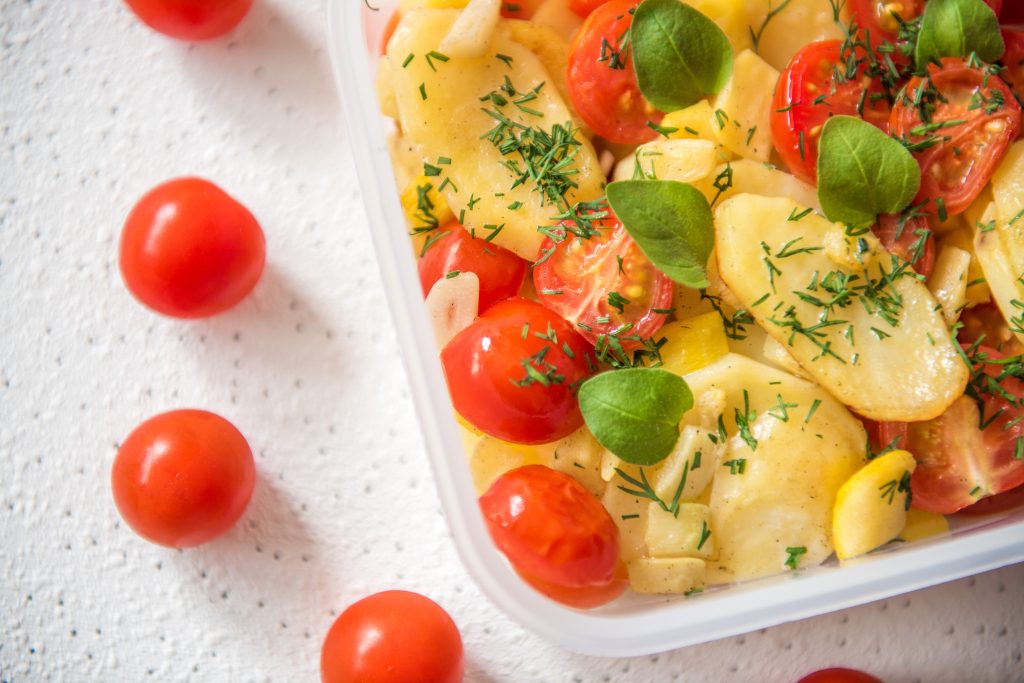 Perfect for  lunchbox.
Vegetable stew
cooking time – 15 minutes.
Preparation:
In a large pan, heat up the oil over medium heat. Add garlic and cook while stirring for about 30 seconds.
Add in chopped in slices potatoes and courgettes. Season with salt and pepper and cook with the lid on for about 5 minutes.
Add sliced in half cherry tomatoes and cook until the vegetables are soft. At the end  season with oregano and sprinkle with dill.