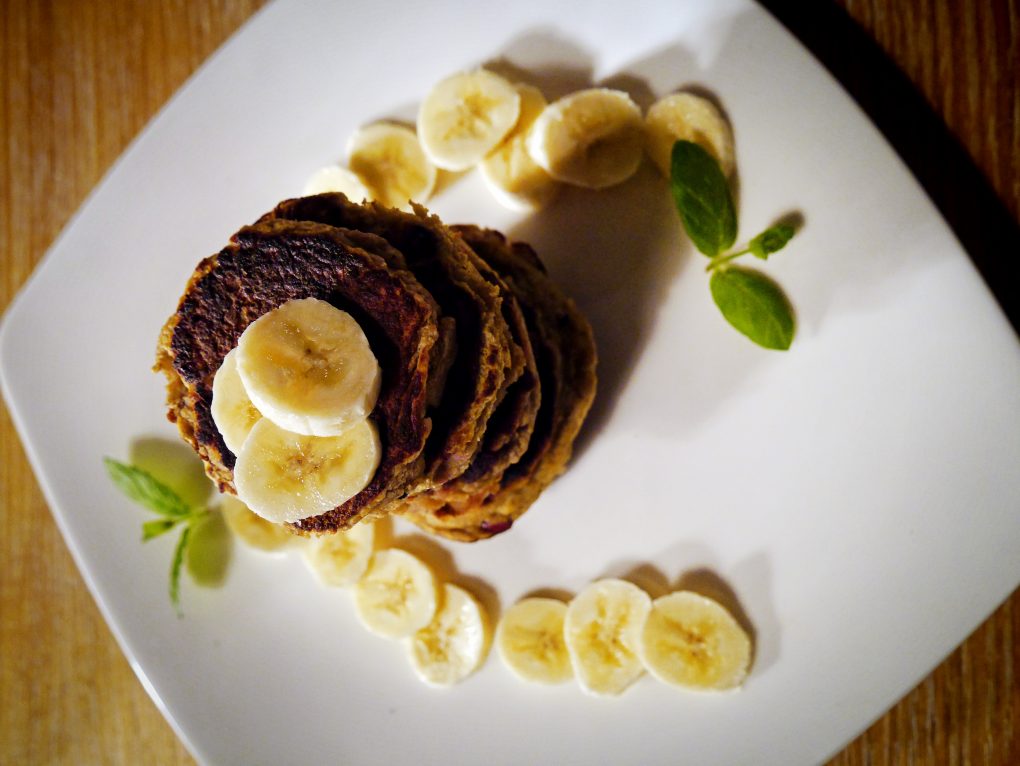 The best way to make ourselves feel better in days like these is to exercise or to eat something yummy :). Preferably both!
How about banana pancakes? They would make for a perfect second breakfast (rich in carbs) or an after-training meal.
This recipe makes 8 servings. 🙂
Why would you use plant protein? Because it's better not to combine pure protein (whey protein for example) with banana – it may disturb your metabolism.
Put all the ingredients except for apple into a bowl and mix. Peel the apple, slice it and add to the rest. Melt some coconut oil on a pan. Use round egg rings (for example, to get a nice shape) and fill them with the dough. Fry them for a couple of minutes on each side.
Bon appetit!