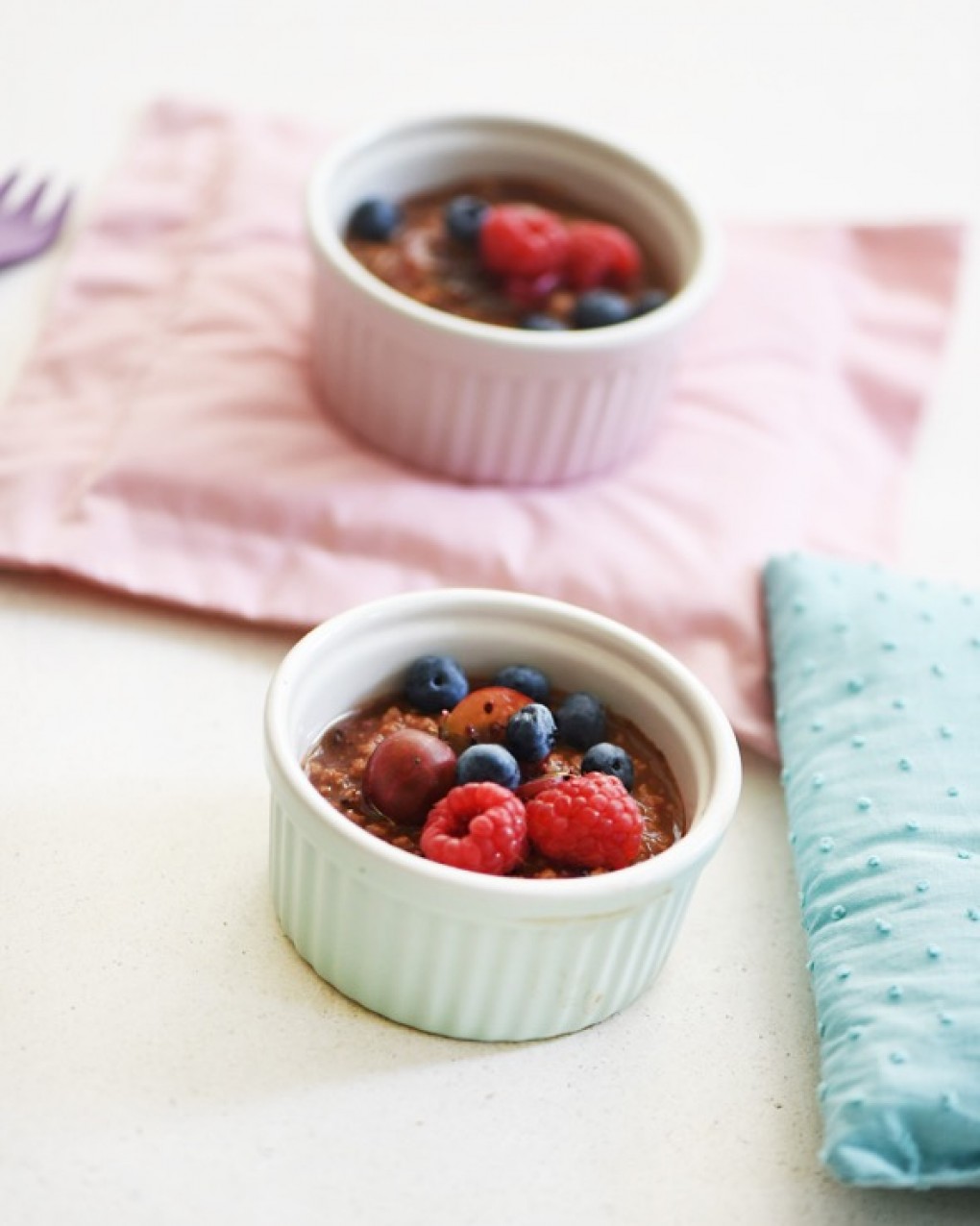 Millet Cocoa Porridge with cooked Gooseberries and Raspberries
As you know I tend to cook everything in a healthy way but I also try to use seasonal produce as much as possible! I've already posted a recipe for an amazing bilberry cake, now it's time for gooseberry. Today I have a recipe that's perfect for the little ones and the older ones, too. Summer is the perfect opportunity to make time for some lazy family breakfast. We've recently been really keen on having breakfasts on our terrace… And we try to enjoy it while the good weather lasts! I can guarantee that with this mixture of great taste and fresh air you will recharge your batteries with good energy for the whole day. 
Preparation:
I cooked millet groats in water (you can also use plant-based milk – the taste will definitely be better). Then I stirred in the cocoa. I topped and tailed the gooseberries, cut them in half and stewed them in a frying pan with date syrup for about 8 minutes. Next, I added the raspberries, gooseberries and spices to the groats, and stirred everything. At the end I put in a few cocoa beans. To make taste even better, you should definitely add some nuts or coconut paste! I decorated my millet porridge with forest fruit.