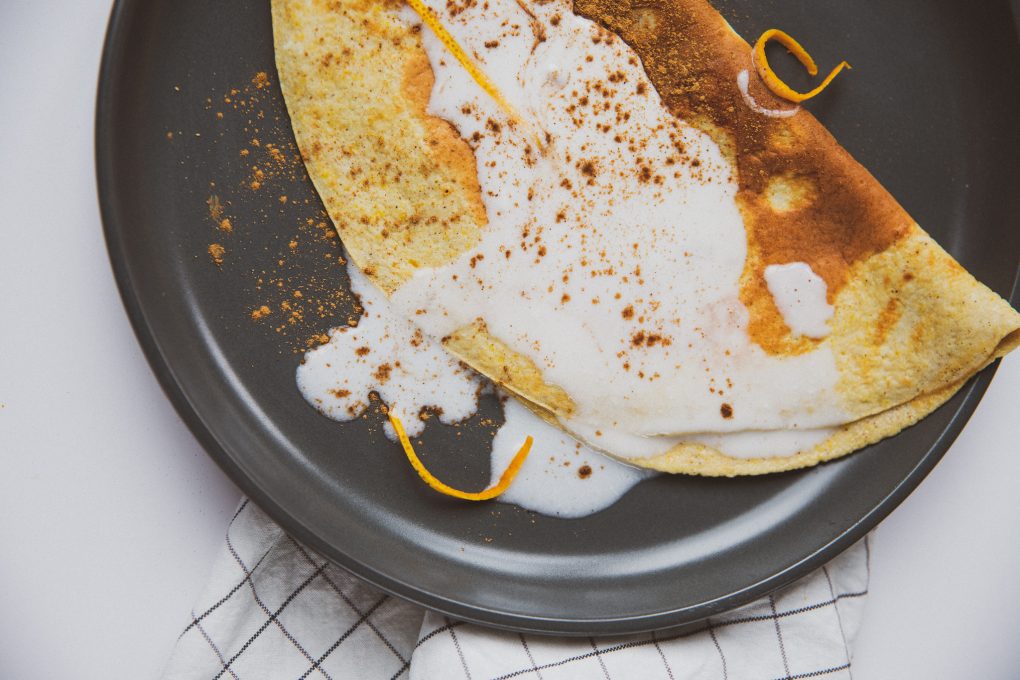 Your immune-boosting menu is rich in all sorts of breakfast recipes. And today I have another one 🙂 An omelet is a simple, quick, nutritious and balanced breakfast. 
Thanks to the Boost Your Health! challenge, you've already learned about the health-promoting properties of eggs and cinnamon for the immune system. Adding an orange to this recipe, makes the meal rich in vitamin C and antioxidants. As a result, this breakfast not only tastes great, but also supports your immune system in the times of higher infection rates. 
If you feel that you need help in planning a whole day menu, check out my app Diet&Training by Ann 🙂
Preparation:
I cracked the eggs and put them into a bowl, added the flour, cinnamon, orange juice and zest, and blended everything into a smooth batter. Then I melted the fat in a pan, poured in the mixture and covered with a lid. When the eggs set, I flipped the omelet. Finally, I folded it into half, put it onto a plate, and poured some coconut milk over it. Yum!