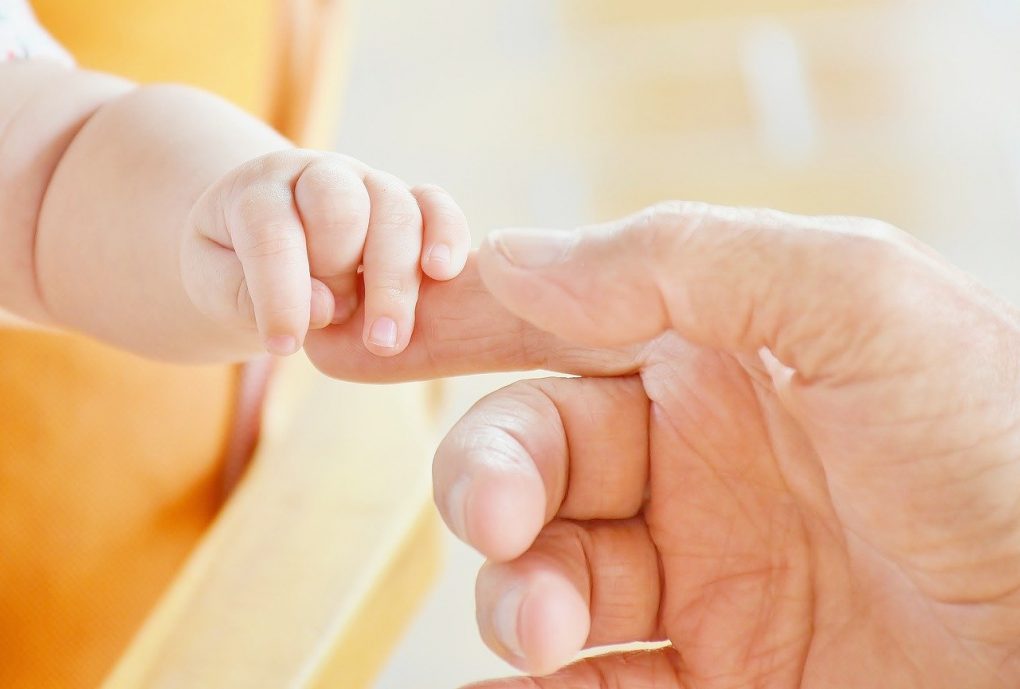 Probiotics for Your Baby's Immunity. A Practical Guide on Which Products Are Worth Trying!
Strengthening immunity is particularly important these days. In the previous post I pointed out that it's not possible to immediately improve your immunity, especially if this topic has been neglected by us for a long time… There are ways to really boost the immune system! However, they require time and regularity, and is there a better time to start than today?🙂 
Bacteria for Immunity
I have written a lot recently about the importance of intestinal bacteria in stimulating the immune system. We know that about 70% of immunocompetent (immune) cells are located in the gastrointestinal tract, and their proper functioning largely depends on proper "training" conducted by the intestinal microflora. A disorder of the gut microbiota will have a negative effect on the functioning of intestinal immunity (GALT). So we must do everything to ensure that health-promoting bacteria dominate in the intestine, and here our secret weapon are probiotics, which are live strains of bacteria that help maintain "order" in the digestive tract.
We receive countless questions about specific probiotic preparations that we use and recommend. That's why this post includes practical information only. We will describe high-quality, well-tested products that we use, and the effects of which we can see in practice.
For proper stimulation of the immune system, we must use probiotics that contain specific bacterial strains in sufficiently high numbers. One probiotic strain will be effective in reducing the length of diarrhea, and another in stimulating the immune system. Good-quality preparations have been appropriately tested, thanks to which we know that the product's effectiveness declared by the manufacturer is reflected in practice: in our body! In other words, if we want to comprehensively support the microflora and the immune system located in the intestine, any random probiotic supplement from the pharmacy is not enough and we need to reach for a specific strain or strains of bacteria, tested in the scope that interests us.
Probiotics for babies
At the beginning, let us show you several probiotics for children, which you can successfully use to strengthen their intestinal microflora. There are many mothers here who often ask which probiotics to give children to make them more immune.
Let's start with a group of preparations widely available in every pharmacy and present on the Polish market for many years. Most of you certainly know Acidolac products, but did you know that there are preparations among them that can have a positive effect on the immunity of your children? 
The most popular probiotic strain
First of all, the LGG strain should be mentioned, which is a bacterium for special purposes with the difficult name Lactobacillus rhamnosus GG ATCC 53103. This strain can be found, among others, in Acidolac baby drops. The main indications for the use of this product are supporting the baby's microbiota during and after antibiotic therapy.
However, not everyone knows that the LGG strain has also been tested for effects on children's immune system. The effects of prophylactic supplementation with this strain were evaluated in children staying in nurseries or kindergartens, i.e. places conducive to the transmission of all kinds of viruses. The duration of upper respiratory tract infection was clearly shorter in children supplemented with LGG, than in their  peers who didn't take it. In addition, children who received supplementation were therefore less often absent from kindergartens or nurseries, and what's important, the need for an antibiotic was less frequent.
It should be remembered that viral infections are the most common cause of inflammation of the upper respiratory tract, but the disease can turn into a bacterial infection, especially when the immune system is weak. To achieve the desired effect of stimulating a child's immunity, however, it is not enough to administer the probiotic several times. regular supplementation which lasts two or even three months is crucial here. It's best to start it when the infection season is just approaching, so that we train the "probiotic" immune system against autumn and winter outbreaks of infectious agents.
It is also worth knowing that the LGG strain also reduces the likelihood of rotavirus infections, commonly known as stomach flu. If such infection develops, supplementation with this strain will also shorten its duration. When the infectious diarrhea season begins in kindergarten, you already know what to do! 🙂
Bacteria that help in upper respiratory tract infections
Another bacterium with a beneficial effect on immunity is Bifidobacterium bifidum BB12. This strain reduces the risk of developing acute upper respiratory tract infections and more! This microorganism can be successfully used as protection, during and after antibiotic therapy, reducing the risk of antibiotic diarrhea in babies. This strain is available in the Adidolac baby sachets. We pay particular attention to this particular preparation. Why? Well, strains of the genus Bifidobacterium are considered the most important in shaping pioneering microbiota in newborns and infants. We should  remember that in healthy newborns who are born naturally and breastfed, the intestinal microflora consists mostly of these bacteria. Supplementation with strains of the Bifidobacterium genus means to some extent "helping" nature – especially when microbiota damage has occurred (eg after antibiotic therapy).
Both products can be successfully used already in the youngest age group, i.e. in infants. This, of course, does not change the fact that adults can also them to stimulate the immune system in the intestine,  although we will talk about probiotic therapy for older age groups a little later 🙂
Supplementation with Acidolac Junior can be implemented in children over 3 with recurrent infections. It contains 2 probiotic strains, i.e. Lactobacillus acidophillus La-14 and Bifidobacterium lactis BI-04 along with vitamin B6. This type of combination supports the immune system, not only because of the probiotic component, but also vitamin B6 as its beneficial effect on immunity has been confirmed in scientific studies.
We have described so far one or two-strain probiotics, which should be treated as directional supplements. What does it mean? Well, considering the fact that millions of bacteria live in our intestine, we cannot assume that they will enable comprehensive reconstruction of the intestinal microflora. They are targeted at specific actions – e.g. stimulation of antibody synthesis. Probiotic therapy, however, is temporary, and its purpose is to lead to beneficial stimulation of the GALT immune system. Probiotics have a specific purpose: they only need to help our good intestinal bacteria regain power over the intestine 🙂 The correct gut microflora works as the best generator of immunity. Therefore, probiotic therapy should be based not only on single-strain probiotics but also on the use of a multi-strain probiotic, which contains several or over a dozen of probiotic strains. This kind of probiotic supplement acts as a medicine for the damaged microbiota.
Multistrain preparations
There aren't many multistrain products for babies available on the Polish market and Lactibiane child certainly deserves attention. Lactibiane preparations are not yet widely known on the Polish market  which is a pity! They contain perfectly tested probiotic strains in high concentration, which come from the world-famous Pasteur Institute in France. In Lactibiane child, you will find as many as 5 different probiotic strains focused strictly on the comprehensive reconstruction of the microbiome of children under 5. Here we find strains of Bifidobacterium longum LA 101, Lactobacillus helveticus LA 102, Lactococcus lactis LA 103, Streptococcus thermophillus LA 104 and Lactobacillus rhamnosus LA 801. These bacteria can be used in every child with recurrent infections, they can also be used prophylactically to strengthen immunity in the season with increased infection rates. This is not all you can do with it. We suggest that you use it in newborns and infants with the problem of colic, diarrhea and other stomach problems. It is also excellent as protection when a child needs to use an antibiotic. Do you know what else has made us fall for this product? Not only does it have an excellent probiotic composition, but it is also free of any unnecessary additives or dyes. Thanks to this, it is also perfectly tolerated by children with allergic or atopic problems.
Additional support
We have to remember that a probiotic is not everything and it sometimes needs support. This is especially true for children who are often ill, who spend a week in kindergarten and the remaining 3 … at home,  with a runny nose, cough, or fever 🙁 Then, in addition to probiotics and of course a healthy balanced diet, it is worth reaching for additional supplements that have a positive effect on immunity, such as colostrum or lactoferrin. Colostrum is simply the first milk produced by all mammals immediately after delivery. Colostrum can be treated as a real immune "bomb" for a newborn child who does not yet have fully functional immune mechanisms. We know perfectly well that newborns and infants are not very resistant to infections, hence every fresh parent wants to protect their baby 🙂 However, nature is very wise and gave the baby a good start with mother's milk, and in it a wealth of antiviral and antibacterial agents. However, this does not mean that after the neonatal stage we have to give up this beneficial mixture because supplements which contain bovine colostrum are available on the market. An excellent quality preparation of this kind is Lab One N1 Colostrum, containing 400 mg of pure, bioactive colostrum, taken up to 4 hours after delivery. We can give it to every toddler after the age of 3, and it is of course good for us, adults. We recommend lactoferrin for the youngest children, which is one of the ingredients also present in colostrum, with antibacterial, antiviral, antifungal and anti-inflammatory effects. Lactoferrin is safe from the first days of life!
Yeasts that boost immunity
Finally, one more probiotic strain, the effect of which is slightly different from probiotics based on Lactobacillus or Bifidobacterium. We are talking about Saccharomyces boulardii (which you can find e.g. in Entero Acidolac), which probably most of you associate as a product recommended for protection when traveling to tropical countries or during antibiotic therapy. In our opinion, however, it is a microorganism, the use of which can be much wider! Saccharomyces boulardii is not a bacterium but yeast. Yes, you understand it – yeast-like mushrooms can also act as probiotics, although they do not colonize the digestive tract. Saccharomyces is used in the prevention of travelers' diarrhea and prevents dysbiosis during antibiotic therapy, because it acts as a kind of brush on toxins. Due to its characteristic structure, it attaches them to itself, thanks to which they are efficiently removed from the body. During antibiotic therapy or while staying in countries with a lower hygiene standard, potentially pathogenic, toxin-causing bacteria may multiply in the gastrointestinal tract, hence the effectiveness of the yeast in preventing intestinal ailments. Meanwhile, its other use is much less known and we are talking about reports suggesting the ability to immunomodulate. How can this seemingly inconspicuous yeast affect our immunity? Well, it has been shown that supplementation with Saccharomyces boulardii stimulates the synthesis of sIgA, i.e. the antibody that plays the honorable role of the first line of resistance to the mucous membranes of our body. At the same time, it can stimulate cytokine production and the activation of T lymphocytes which are necessary for efficient immune responses. And so it turns out that the protective preparation recommended for travelers' diarrhea can also play a role in stimulating immunity 🙂 You can give it to toddlers over 3 years old and most of our readers  also fall into this group! 🙂
You have a choice!
We hope that our practical guide to probiotic strains to improve children's immunity has made it easier for you to choose the right preparations during these difficult days… Of course, the probiotic bacteria listed in this post are not the only products available on the market that show these properties.They are only suggestions which you can try to support your kids' microbiome.
However, if the problems with recurrent infections are serious and you often end up with the need for an antibiotic, the best solution will be to choose these supplements in a personalized manner specifically for a small patient. For this purpose, it is worth performing an assessment of the intestinal microflora (e.g. Mikroflorascan) and trust the specialists who on this basis will develop a specific supplementation scheme for the baby.
Rebuilding microflora and stimulating intestinal immunity is a long-term process and you can't do it in a few days. There's no time to waste so let's get to work because you can be sure to see the effects! 🙂
Bibliography:
Jungersen M.

,

Wind A.

,

Johansen E.

,

Christensen J.E.

,

Stuer-Lauridsen B.

,

Eskesen D

.: The Science behind the Probiotic Strain Bifidobacterium animalis subsp. lactis BB-12(®).

Microorganisms.

2014 Mar 28; 2(2): 92-110. 

Kabeerdoss J.

,

Devi R.S.

,

Mary R.R.

,

Prabhavathi D.

,

Vidya R.

,

Mechenro J.

,

Mahendri N.V.

,

Pugazhendhi S.

,

Ramakrishna B.S.

.: Effect of yoghurt containing Bifidobacterium lactis Bb12® on faecal excretion of secretory immunoglobulin A and human beta-defensin 2 in healthy adult volunteers.

Nutr J.

2011 Dec 23; 10: 138. 

Laursen RP

1

,

Hojsak I

.: Probiotics for respiratory tract infections in children attending day care centers-a systematic review.

Eur J Pediatr.

2018 Jul; 177(7): 979-994.

Patıroğlu T.

,

Kondolot M

.: The effect of bovine colostrum on viral upper respiratory tract infections in children with immunoglobulin A deficiency.

Clin Respir J.

2013 Jan; 7(1): 21-26.

Struff W.G.

,

Sprotte G

.: Bovine colostrum as a biologic in clinical medicine: a review-Part II: clinical studies.

Int J Clin Pharmacol Ther.

2008 May; 46(5): 211-225.

West, N.P., Horn, P.L., Pyne, D.B., Gebski, V.J., Lahtinen, S.J., Fricker, P.A., Cripps, A.W. Probiotic supplementation for respiratory and gastrointestinal illness symptoms in healthy physically active individuals. Clinical Nutrition. 2014; 33(4): 581–587.