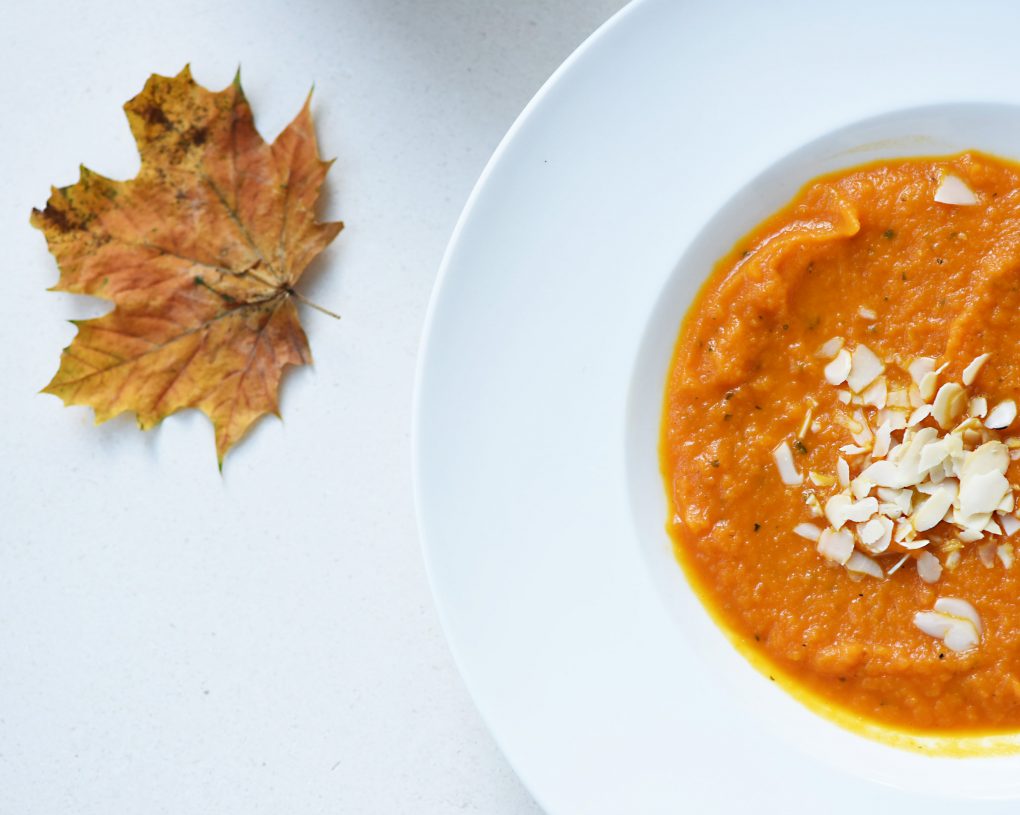 Pumpkin and carrots cream soup
Pumpkin and carrots cream soup with cinnamon
Preparation:
Peel the ginger and grate it, crush garlic through the press. Dissolve ghee butter in a pan and fry the prepared garlic with ginger (you can also add half of the onion or white part of the leek – for taste).
Peel the pumpkin and carrot, slice it and put it in a pot of water. Cook until tender. Remove the water, add ginger, garlic and spices.
Blend everything until the consistency will be creamy
At the end, sprinkle with almond flakes.