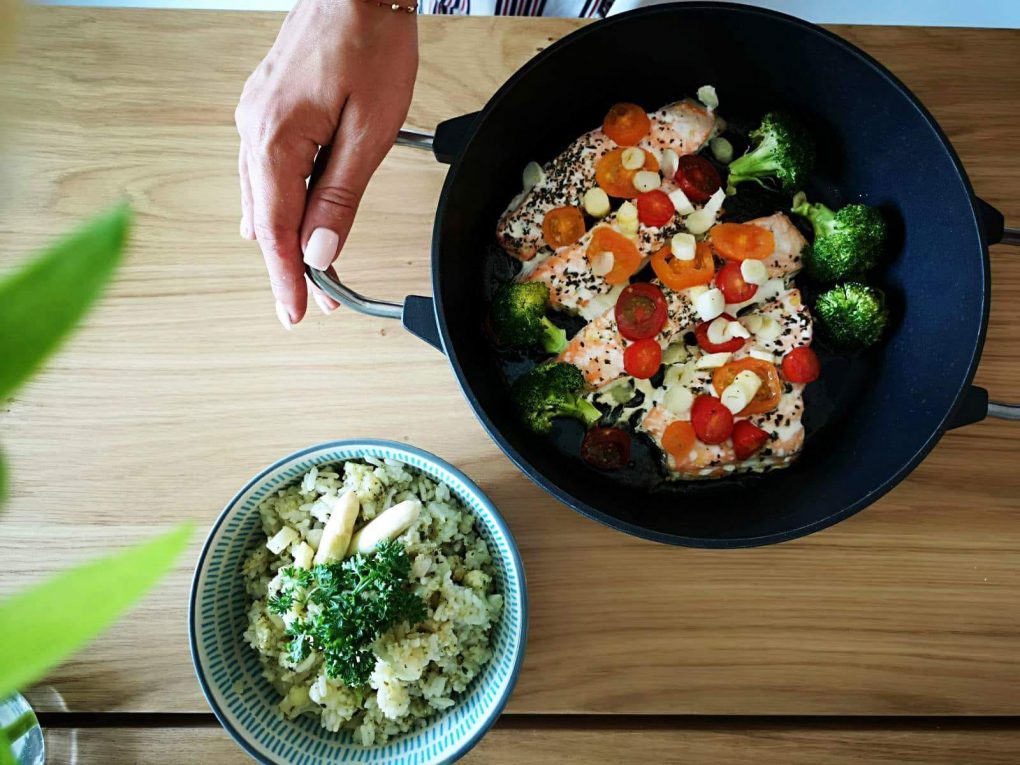 Roasted fish with aromatic spices and vegetables
Skilful preparation of dishes helps to avoid nutritional mistakes. Therefore I would like to encourage you to use more often roasting, instead of frying, as a much healthier option. I especially recommend cooking in a casserole dish. If you want to roast meat or fish, remember to pre-marinate the dish. If you don't want to dry out your dish during cooking, insert it into the preheated oven. To roast the meal evenly use the fan assisted oven function. At the beginning, you can set a slightly higher temperature what cause proteins denaturation on the meat surface and prevent flowing out of meat juices. However, remember that too high temperature can dry your dish quickly, that's why after about 10 minutes reduce it to the value specified in a recipe. If you're roasting the dish without a lid, add occasionally water/sauce.
Below you will find a recipe for delicious roasted fish in aromatic spices with vegetables. You can serve the fish with asparagus risotto – recipe HERE.
PREPARATION:
Mix spices, olive oil, finely chopped garlic and add to fish, marinate it for about 30 minutes. Peel asparagus and cut off wooden ends. Place broccoli, cut tomatoes, asparagus and fish into casserole dish and insert it into preheated oven to 180 degrees fan- forced for about 25 minutes.