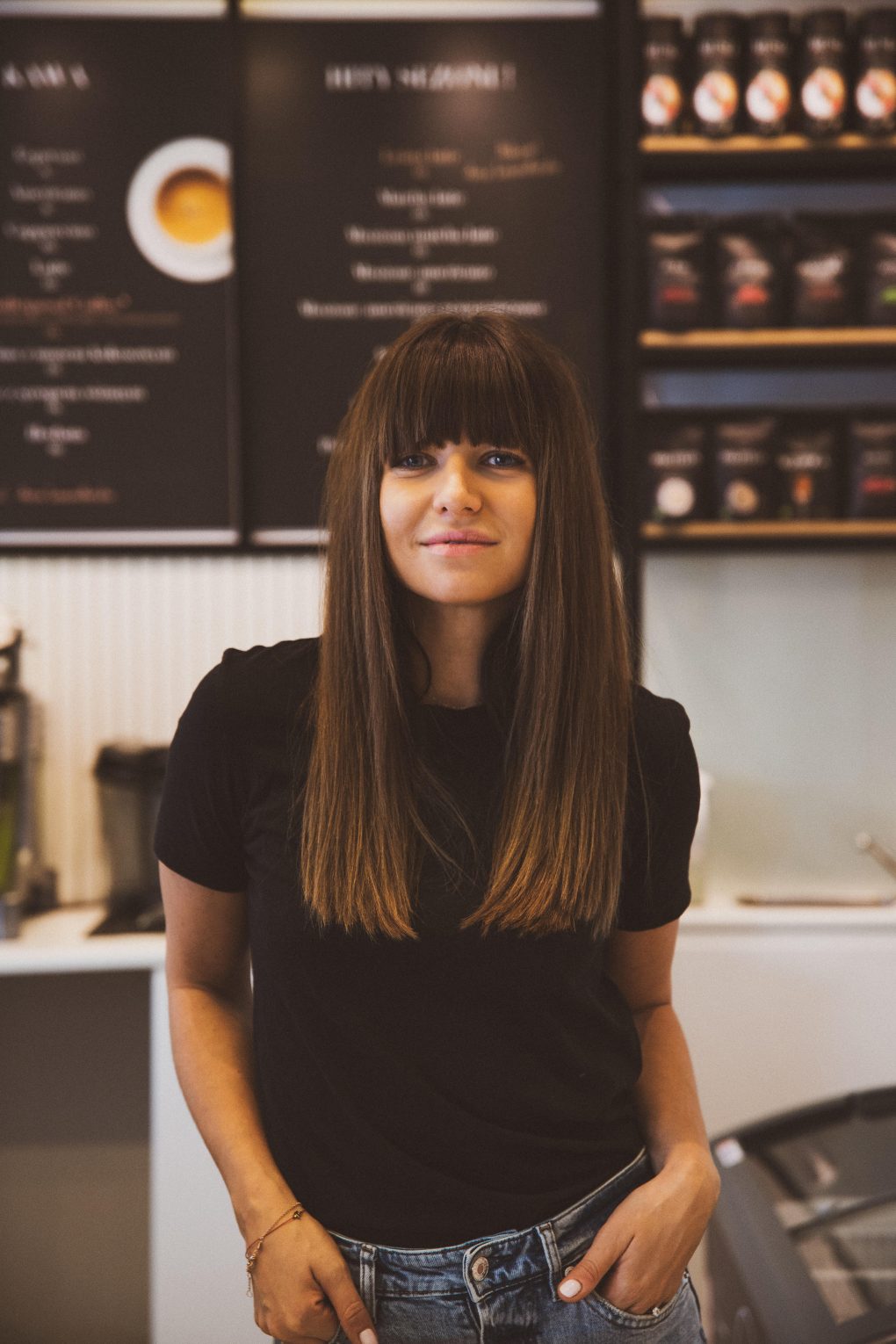 Sandwiches – to eat or not to eat?
The topic of breakfast continues! It may seem to some of you that I'm exaggerating all the time emphasizing the importance of this meal. Well, I'm not. I have always believed that whether you find the time to have breakfast or not, it's going to affect the course of the whole day, the effectiveness of your actions and thought processes . And this applies to people of all ages! I wrote about the basic breakfast rules HERE. Today I'd like to be more practical. Enjoy!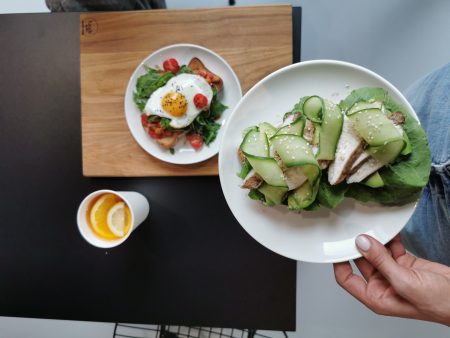 Bread – to eat or not eat?
Judging by my blog posts, you can easily see that I'm a huge fan of oat and millet porridge. But of course I don't think it's the only right solution. Each of you should choose the kind of breakfast that you will enjoy with pleasure. If you push yourself too hard, you will soon quit.
Therefore, for representatives of the porridge-millet opposition, I suggest regular (maybe not quite :)) sandwiches. I have already written about fat and protein breakfast options, so take a look HERE The first thing you need to do when preparing sandwiches is choose the right bread. Look for bakeries in your area and ask for labels with the ingredients. Choose products that have short ingredient list, good quality gluten-free flour or high types of gluten flour (e.g. 1850, 2000), sourdough and possibly an addition of bran or seeds.
If you do not exclude gluten from your diet, then pay attention to choose more valuable rye flour bread, without the addition of wheat. These ingredients will make your breakfast rich in complex carbohydrates and you will feel full longer.
Baking bread yourself is of course the best solution if you want to be 100% sure of the ingredients. Gluten-free bread rules in my kitchen, and I try to bake it as often as possible. The recipes are on my blog, e.g. HERE and HERE Remember that you do not have to bake bread on a regular basis. You can always freeze some of it, which definitely makes things easier and prevents food waste. You can freeze a whole loaf, a half of it, or even slices and defrost when needed. A piece of practical advice from me: when you defrost bread, do it in a bag or in a container in which it was frozen, if you leave it uncovered, it will simply dry out.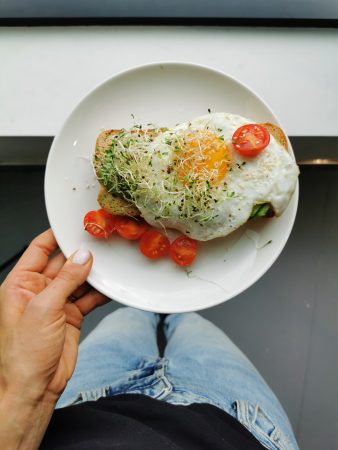 What about toppings?
We've chosen our bread but that would hardly make a good sandwich. I recommend spreading some plant oils, like coconut oil, olive oil, or avocado. They are a great energy base. 
Then you can add some greens: lettuce, rocket, corn salad, spinach. It's all up to you! Some proteins? Why not! It can be a slice of high-quality low-fat ham, an egg, or cottage cheese (if you don't cut out cow's milk). If you can't find any satisfactory cold cuts, prepare them yourself. You only have to roast your favourite meat with some herbs, like chicken breast, and simply slice it. Remember that eggs are not only meant to be eaten scrambled. Try other options, such as sliced hard-boiled eggs or you can even have a sandwich with a fried egg.  
Then again prepare another portion of veggies as a side dish to crunch on. You can use what's at hand and what you feel like eating: a carrot, tomato, cucumber, red pepper, or maybe some brined pickles? You should definitely remember about them! You can find more info about brined pickles HERE. As you can see, classics are not always boring or unhealthy! Them more colorful and varied your food, the better!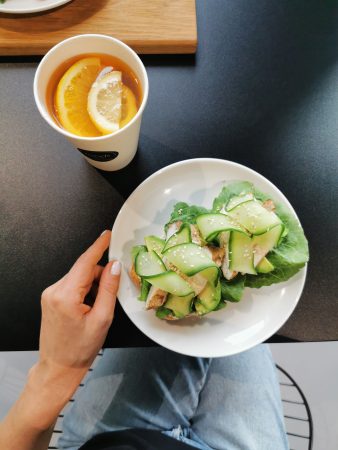 The secret of breakfast
You should also remember that a very important part of your breakfast (and other meals!) is how it is served. It is a common truth that we eat with our eyes first. A dish served with a bit of creativity is more eagerly eaten, also by kids. I encourage you to browse through photos of various meals and to try and recreate them on your plates. Monotony is boring and disheartening so we have to fight it. You must have a look at breakfasts from Healthy Store. Aren't you hungry just by looking at them?  

Bibliography:
Bohan Brown M M. Digging into breakfast: serving up a better understanding of the effects on health of the "most important meal of the day". The American Journal of Clinical Nutrition. 2019;  110(1): 4–5.

Rej A., Aziz I., Surendran Sanders D. Breaking bread! Proceedings of the Nutrition Society. 2019; 78(1): 118-125.

Różańska M.  Mildner-Szkudlarz S. Pieczywo bezglutenowe wyzwania technologiczne. Przemysł spożywczy. 2018; 72(4): 32-35.