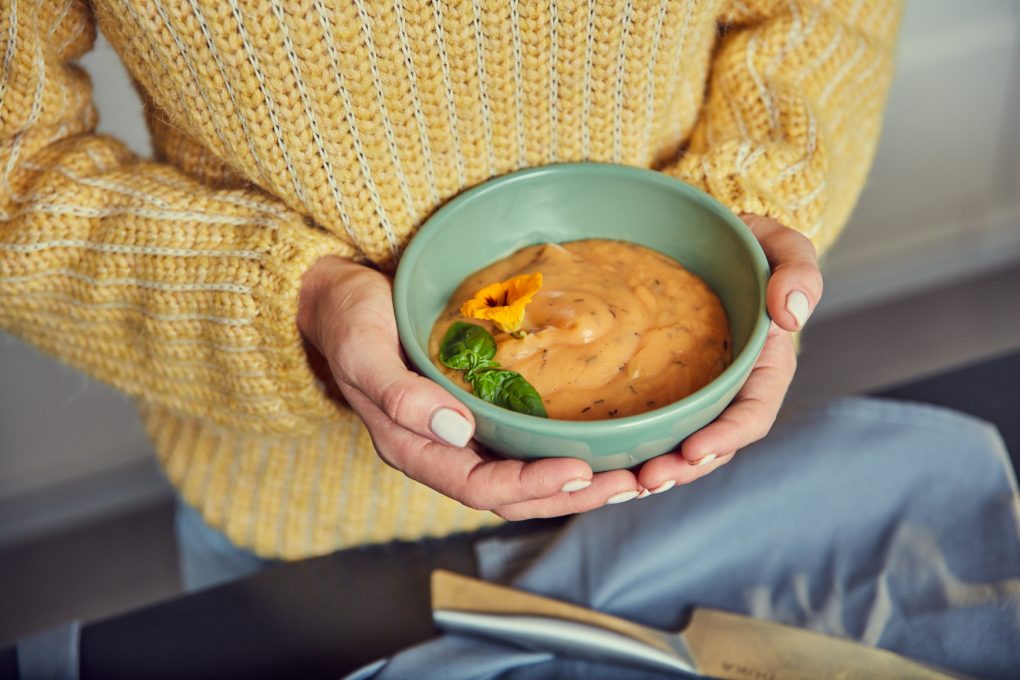 Sweet Potato, Carrot and Tomato Soup
Winter is in full swing. It's worth warming up your body with some hot soup. Today I have a recipe for sweet potato, carrot and tomato cream soup.
Preparation
I blanched the potatoes, washed, peeled and diced the remaining vegetables. Next, I heated the clarified butter in a pot, added the onion, finely chopped garlic and fried them for sa short time. Then I put in the diced vegetables and poured in enough water to cover them. I added the spices and cooked until tender. At the end I stirred in fresh basil and blended the soup until smooth.